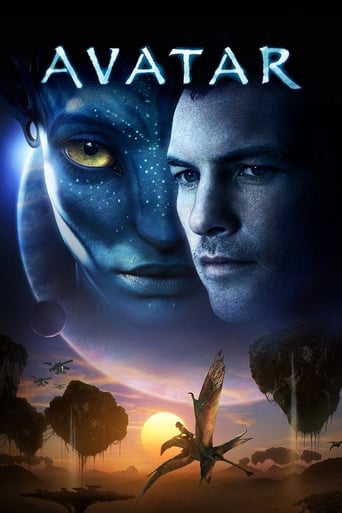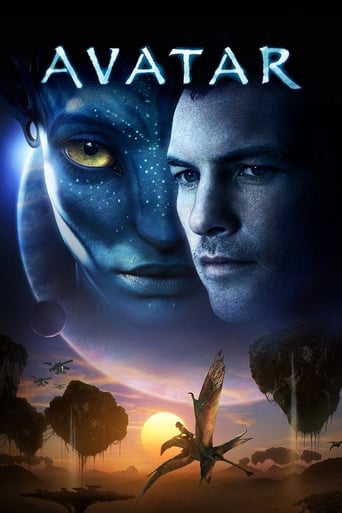 Avatar
December. 10,2009 PG-13
AD: This title is currently not available on Prime Video
In the 22nd century, a paraplegic Marine is dispatched to the moon Pandora on a unique mission, but becomes torn between following orders and protecting an alien civilization.
Reviews
Avatar is James Cameron's child in waiting for longer than a decade. Twelve years since Titanic Cameron again delivers with a great science fiction epic with the usual tropes and clichés but somehow making it work. The film looks gorgeous and the planet Pandora will surely give nature pangs to many of us. It makes me wonder how much a great storyteller's skills matter- Everything and everyone was against Cameron and somehow, he has managed to deliver. If you haven't seen Avatar(how?) you should see it as soon as possible- this is a great science fiction adventure from a master filmmaker.
... more
Ah, yes, the greatest film ever made - according to box office takings, at least. Love it or hate it, there is no denying this is pure brilliance! The grand scale of the entire production is simply mind blowing. The effects are unlike anything we've ever seen and is quite mesmerizing, actually. Action, adventure, humor, drama, exhilarating action sequences and a world full of magic and color ensure entertainment deluxe. Add a brilliant cast and a credible hero in the form of Sam Worthington and I can easily see why this film became the highest earning film in movie history. The tranquility of the Avatar world gives us a sense of escapism and makes us wish we ourselves could plunge into this world of pure bliss and perfection. Our hero goes from paraplegic in the real world to a perfect being in the Avatar world, so why wouldn't we also want to escape into this awesome world?The destruction of the Big Tree must be one of the most awesome scenes!!
... more
If you read my review of Titanic, you know I thought the background part of Titanic drags. I feel the same way for Avatar-the Avatar world is SO much more entertaining. Wouldn't it be more clever if we saw the humans at the end and realized humans wanted to endanger Avatars instead the back and forth interaction? It may drag but it is overall good. By the way, when not adjusted for inflation, this is the highest grossing movie of all time!
... more
The best movies, the classic movies are the ones that are timeless. That is how we all viewed Avatar when it first came out.To say that the visuals are groundbreaking would be an understatement. In 2009, this movie had easily surpassed all other movies in terms of its cinematography and visual effects.But that is where the praise stops. By way of plot, characters, dialogue, and anything that makes a movie remotely human, Avatar has nothing special.Avatar was ahead of its time. But unfortunately, Avatar does not move forward. Movies with similar or better visuals since then have released, and now Avatar has been left behind.
... more