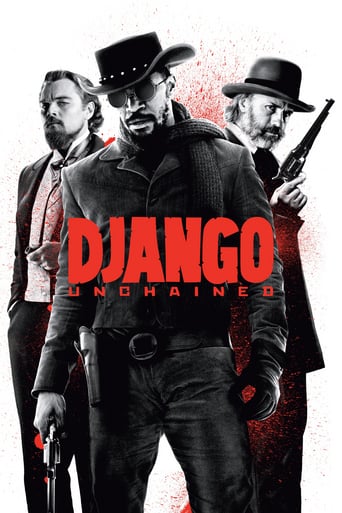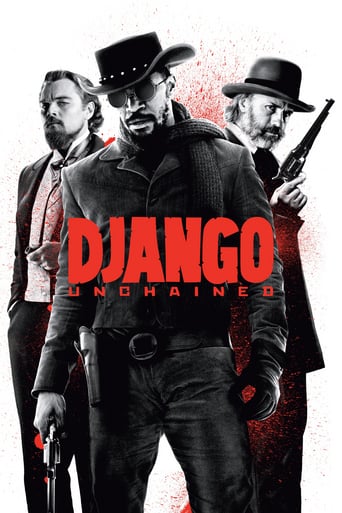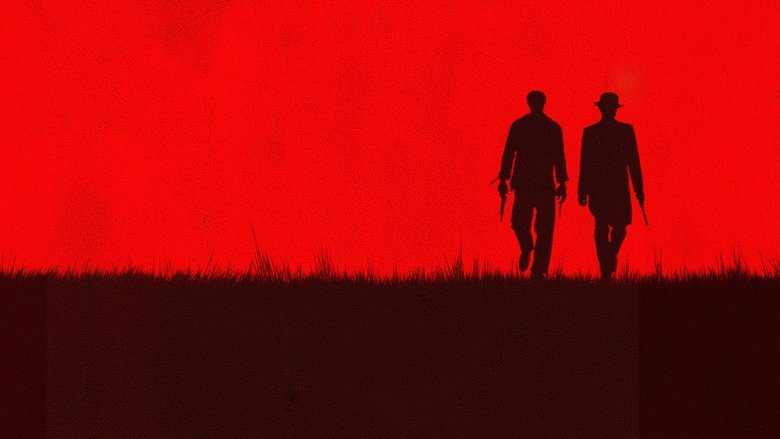 Django Unchained
December. 25,2012 R
AD: This title is currently not available on Prime Video
With the help of a German bounty hunter, a freed slave sets out to rescue his wife from a brutal Mississippi plantation owner.
Reviews
Shot and acted extremely well. The action is great. Would overlook these scenes if you don't like blood.
... more
Although very well made, I honestly can't say its been a pleasure watching this. In fact, there are not enough adjectives to use to describe how I loathed this film. I watched this in utter disgust and hated EVERY minute. Also, how many times must I hear the word n***** in one film??Wait, what?? Calvin Candie (DiCaprio jumps to conclusions because of an ASSUMPTION made by Stephen (Samuel L Jackson) before obtaining ANY facts and this leads to gunfight galore??? THIS is supposed to be where it gets interesting??? Two hours into the film when most films end??? What the bloody hell! And it took almost 3 hours to tell this story??My ONLY positive comment goes to Christoph Waltz, who was excellent in this film.The film won numerous awards. Yeah, blah-blah, who cares...
... more
In Django Unchained writer/director Tarantino tends to impress then fail miserably throughout the film. The storyline concerns a German bounty hunter (Waltz) who frees a slave (Foxx) with the intention of using him to track down The Brittle Brothers. Waltz then proceeds to help Foxx rescue his wife from a ruthless plantation owner (DiCaprio). It is blatantly unfortunate to see how important Sally Menke, Tarantino's deceased Editor and "greatest collaborator", was at shaping the films which he wrote and directed. The editor who assumed the late Menke's role was Fred Raskin, whose filmography contains such fast-paced flicks as the The Fast and Furious: Tokyo Drift (2006), Fast and Furious (2009) and Fast Five (2011). The title says it every time, "fast", and Raskin who is obviously used to quick cutting brings an uncharacteristic pace to the film when compared to Tarantino's previous work. Right from the first scene it is evident that Raskin deviated from Tarantino's previous stylistic goals while editing the first cut during production. In the initial scene the pace of the editing is far too quick and the focal points tend to jump all over frame between these quick-cuts; ultimately disorienting the viewer and does not achieve what he could have been delivered more powerfully. Tarantino could fix only so many problems with Raskin's work, and since film is a collaboration he clearly had to compromise in certain areas. Compounded upon the shoddy editing, we have some pretty awful music choices which detract from the film and present no added benefit, albeit the opening theme is superb. There truly is a better film hiding in-between the poor editing and improper music choices. I'd say give Django a watch, if only to listen to the great dialogue... Take it this way, if I was blind this film would have come off much better. From the great highs to the unforgivable lows, Tarantino's sly cameo is one of the more entertaining moments where he refers to Django as "black", and not as a "n****r" like everyone else. Overall, Django Unchained only succeeds in being offensive, failing atrociously where Tarantino's films have flourished so well in the past. However, with my pretensions aside, one cannot deny Taratino's deft skill as a controversial and entertaining film-maker. S
... more
Django Unchained is another smart, fun, and violent masterpiece by Quentin Tarantino. Not only is the writing spot-on as usual, but the characters are great and interesting, the acting is fabulous, especially Leonardo DiCaprio, who was very much out of his comfort zone for this role. Django Unchained is excellent.
... more