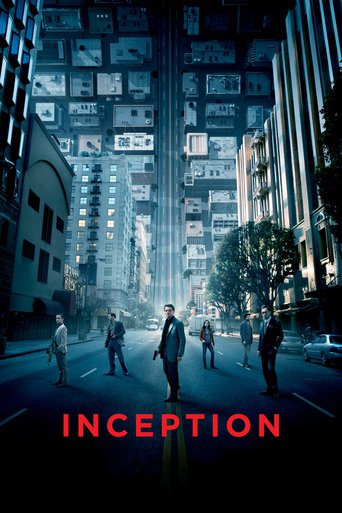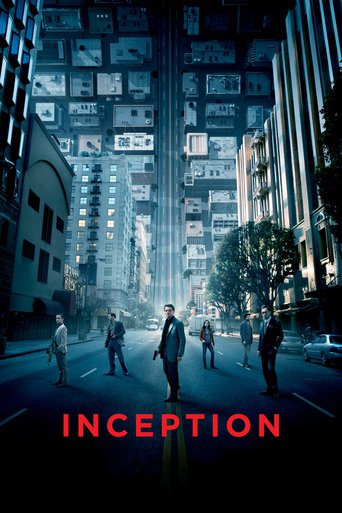 Inception
July. 14,2010 PG-13
AD: This title is currently not available on Prime Video
Cobb, a skilled thief who commits corporate espionage by infiltrating the subconscious of his targets is offered a chance to regain his old life as payment for a task considered to be impossible: "inception", the implantation of another person's idea into a target's subconscious.
Reviews
Absolutely entertaining visually stunning. Love the fact that story concept is so original, never have I seen anything similar anywhere. Every character works so well in their part. I often enjoy a movie that works my brain a little, I enjoy movies that get me to sit straight and pay attention. Nolan's style of story telling is so unique I cannot praise enough. It might not work for everyone, specially bits where it gets a little slow. Ending is stunning but that has taken me a few views to truly nail it. So that I feel viewers might find confusing and disregard the movie.Watch the movie with open heart you will enjoy it.
... more
Inception is about a group of criminals who uses dreams to implant an idea into someone, or steal it. Saito, the CEO of a major company, gives Cobb, the main character, a mission. The mission is to go into the son of the CEO of another big company, who's giving the company to him cause dying, and implant the idea of doing something different. This will make Saitos company the biggest in the world. But when Cobb enters the dreams, his consciousness follows with him. This movie isn't really about dreams, or the mission. The movie is about Cobb trying to escape his fears and his guilt. That when he accidentally implanted the idea of not being in reality into his wife, all of the guilt came with it. That's why his children keeps following him into the dreams, cause it his guilt following him everywhere. This movie has a lot of ideas, the totem, inception and the dream thing all together. All of them I found pretty interesting. Even though the acting was great and the script was great too, some of the acting and dialougue was not as good.
... more
Best Film in history best director Best Film in history best director Best Film in history best director
... more
I think this movie is a 10/10 for Directing, acting, writing, cinematography and everything else. I believe good movies should transcend the human experience and show them something that has never been done before. I think out of all of Christopher Nolan's movies, this movie is the one that shows you something that hasn't been done before and I loved every single part of it. I have watched this movie at least 20 times and I can still watch it 50 more times. As an actor, filmmaker and writer myself, I can relate to the amount of time I think it took Christopher Nolan to write this and put it on the page and make it smart and compelling and innovative. I have been working on a similar idea and I can tell from experience that it takes a long time to bring such project to life. Leonardo Dicaprio's acting in this alongside Marion Cotillard and Cillian Murphy and Michael Caine and Ellen Page and Joseph Gordon Levitt and Tom Hardy is insanely beautiful. The way the story also unfolds is also very compelling. I had to personally watch this 3 times just to fully get what is going on. Overall I give this movie a 10/10.
... more