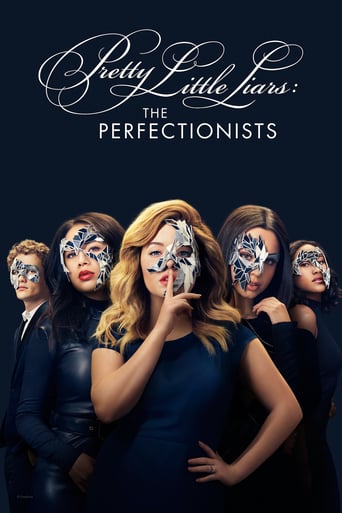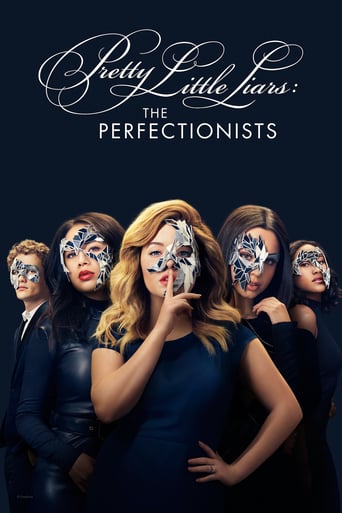 Pretty Little Liars: The Perfectionists
May. 22,2019 TV-14
AD: This title is currently not available on Prime Video
In Beacon Heights, a seemingly perfect town, a group of three college friends struggle with the stress of being overachievers. In the aftermath of the town's first murder, each Perfectionist hides behind a secret, a lie and an alibi.
Seasons & Episode
Seasons 1 : 2019
|
10 Episode
|
MORE
Related
Burden of Truth
A big city lawyer returns to her hometown to take the case of a group of girls suffering from a mysterious illness.
Burden of Truth
2018
The Society
When everyone else mysteriously vanishes from their wealthy town, the teen residents of West Ham must forge their own society to survive.
The Society
2019
The A List
Romance, rivalry and radical mystery collide as a group of teens attend a remote island sleepaway camp in this suspenseful, supernatural drama.
The A List
2018
Tell Me a Story
The world's most beloved fairy tales reimagined as a dark and twisted psychological thriller.
Tell Me a Story
2018
Trinkets
A grieving teen finds an unexpected connection with two classmates at her new high school after they all land in the same Shoplifters Anonymous group.
Trinkets
2019
All Rise
A look at the personal and professional lives of the judges, lawyers, clerks, bailiffs and cops who work at an L.A. County courthouse.
All Rise
2019
Charmed
Set in the fictional college town of Hilltowne, Charmed follows the lives of three sisters, Macy, Mel and Maggie Vera who, after the tragic death of their mother, discover they are three of the most powerful witches of all time.
Charmed
2018
Bluff City Law
The lawyers of an elite Memphis law firm specializing in the most controversial landmark civil rights cases and led by legendary lawyer Elijah Strait and his brilliant daughter, Sydney Keller, take on the toughest David-and-Goliath cases while navigating their complicated relationship.
Bluff City Law
2019
Are You Afraid of the Dark?
This three-part, self-contained limited series is about the newest member of the Midnight Society, her first scary tale, and what happens to the group when the terrifying events of her story start to actually happen in their small town.
Are You Afraid of the Dark?
2019
Project Mc²
McKeyla, Adrienne, Bryden, and Camryn are four super smart and science-skilled girls recruited to join the spy organization, NOV8.
Project Mc²
2015