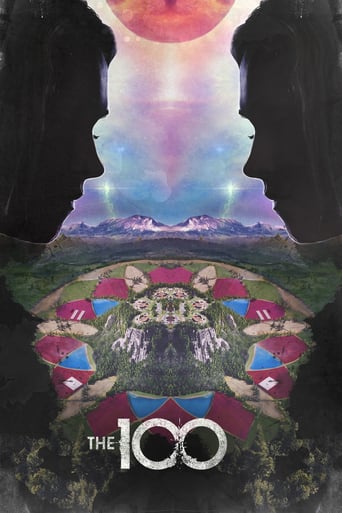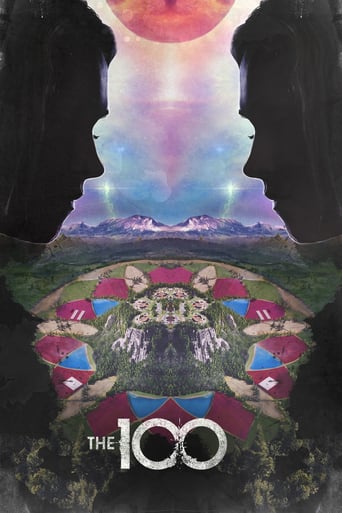 The 100
August. 06,2019 TV-14
AD: This title is currently not available on Prime Video
100 years in the future, when the Earth has been abandoned due to radioactivity, the last surviving humans live on an ark orbiting the planet — but the ark won't last forever. So the repressive regime picks 100 expendable juvenile delinquents to send down to Earth to see if the planet is still habitable.
Seasons
Season 6
After 125 years in cryosleep, traveling through the stars, our heroes woke up to a new home, a final gift from dearly-departed friends. A place where they can try again. They're given one simple task: do better. Be the good guys. With this credo in mind Clarke and Bellamy lead a group down to this mysterious world, hoping to start anew, to finally find peace. But old habits die hard and when they stumble across an idyllic society, it quickly becomes clear that not everything on Sanctum is as perfect as it seems. Despite their determination to do better, threats both seen and unseen will once again force our heroes to fight for their lives and the future of humanity.
Season 6
2019
Season 5
More than six years have passed since Praimfaya has ravaged the planet and killed most of the human race. As Clarke waits to hear from the group on the Ark, or in the bunker, a prison ship drops from the sky. Are they friend or foe? And what do they want?
Season 5
2018
Season 4
The fight to survive has torn The 100 apart, turned them against each other, and taken the lives of their closest friends. Last season, our heroes found themselves at the epicenter of both the Grounder world and the struggle for Arkadia's soul. Despite their best efforts, war appeared unavoidable, until a new, even more dangerous threat – one that had been quietly rising all along – exploded to the surface: ALIE, the A.I. that ended the world, offered relief from pain and eternal life in the "City of Light." But as her ranks grew, it quickly became clear that she was building an army dedicated to controlling all sentient life on Earth. This was no longer a battle between warring factions; it was a fight for humanity itself. Now, a hard truth lands on the shoulders of those who remain. Will they go quietly into the night, or will they find hope and faith in each other, as they face their darkest chapter yet?
Season 4
2017
Season 3
Reunited with the survivors of the space-station Ark that fell to Earth, Clarke Griffin and her band of juvenile delinquents have faced death at every turn. Though Clarke was alternately challenged, supported and betrayed by her own people and alliances with the Grounders, they could always find common ground in survival. But victory came with a terrible price. The challenges continue in season three as they not only determine what kind of lives they will build, but what it will ultimately cost them.
Season 3
2016
Season 2
The second season picks up with the group still scattered and desperate to be reunited. As members of The 100 and new arrivals from the Ark stake out their place in a dangerous and beautiful new world, they are confronted with the physical peril and moral dilemmas that come with reforging a society.
Season 2
2014
Season 1
Set 97 years after a nuclear war has destroyed civilization, when a spaceship housing humanity's lone survivors sends 100 juvenile delinquents back to Earth in hopes of possibly re-populating the planet.
Season 1
2014
Similar titles
Instinct
Dr. Dylan Reinhart, a gifted author, university professor and former CIA operative is lured back to his old life by tenacious top NYPD Detective Lizzie Needham. Though Dylan and Lizzie initially clash, when it comes to catching killers, they make an ideal team.
Instinct
2019
Cardinal
Detective John Cardinal attempts to uncover the mystery of what happened to the missing 13-year-old girl whose body is discovered in the shaft-head of an abandoned mine. At the same time, he comes under investigation by his new partner, Lise Delorme, a tough investigator in her own right.
Cardinal
2019
A Series of Unfortunate Events
The orphaned Baudelaire children face trials, tribulations and the evil Count Olaf, all in their quest to uncover the secret of their parents' death.
A Series of Unfortunate Events
2019
Pretty Little Liars: The Perfectionists
In Beacon Heights, a seemingly perfect town, a group of three college friends struggle with the stress of being overachievers. In the aftermath of the town's first murder, each Perfectionist hides behind a secret, a lie and an alibi.
Pretty Little Liars: The Perfectionists
2019
Big Little Lies
The tale of three mothers of first graders whose apparently perfect lives unravel to the point of murder.
Big Little Lies
2019
American Gods
An ex-con becomes the traveling partner of a conman who turns out to be one of the older gods trying to recruit troops to battle the upstart deities. Based on Neil Gaiman's fantasy novel.
American Gods
2019
13 Reasons Why
After a teenage girl's perplexing suicide, a classmate receives a series of tapes that unravel the mystery of her tragic choice.
13 Reasons Why
2019
The Handmaid's Tale
Set in a dystopian future, a woman is forced to live as a concubine under a fundamentalist theocratic dictatorship. A TV adaptation of Margaret Atwood's novel.
The Handmaid's Tale
2019
Mr. Mercedes
A demented serial killer taunts a retired police detective with a series of lurid letters and emails, forcing the ex-cop to undertake a private, and potentially felonious, crusade to bring the killer to justice before he can strike again. Based on the bestselling novel by Stephen King.
Mr. Mercedes
2019
Good Omens
Aziraphale, an angel, and Crowley, a demon, join forces to find the Antichrist and stop Armageddon.
Good Omens
2019