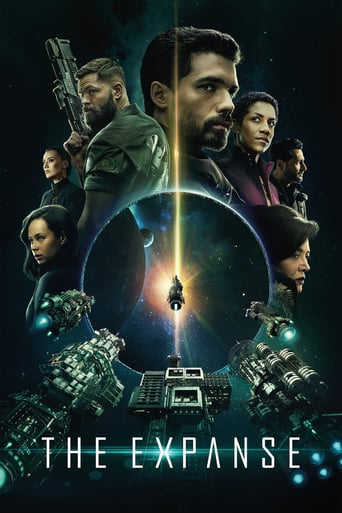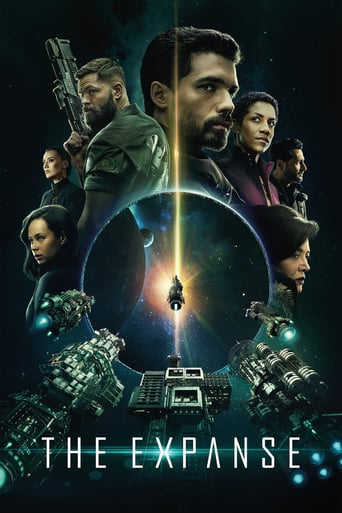 The Expanse
June. 27,2018 TV-14
A thriller set two hundred years in the future following the case of a missing young woman who brings a hardened detective and a rogue ship's captain together in a race across the solar system to expose the greatest conspiracy in human history.
Seasons
Season 4
Season 3 left off with the Protomolecule forming the Ring Gate in the outer reaches of Earth's solar system. In season 4, by using the Ring Gate, humanity now has access to thousands of Earth-like planets — and Ilus is the first one to be explored. Much of the conflict in the first 3 seasons has been between the warring nations of Earth, Mars and the Belt, in season 4, the existence of habitable planets on the other side of the Ring Gate creates a land rush. However, these early explorers don't understand these new worlds and are not prepared for the dangers that await them.
Season 4
2019
Season 3
As the Rocinante crew digs deeper into the search for Prax's missing daughter, the war between Earth and Mars turns deadly in ways the solar system has never seen. But a new threat in the outer reaches of the Belt could prove much more dangerous, threatening to test the very future of humanity.
Season 3
2018
Season 2
Season 2 kicks off with interplanetary tensions at an all-time high, the cold war between Earth and Mars is on the brink of an all-out battle.
Season 2
2017
Season 1
In season one, the disappearance of rich-girl-turned-political-activist Julie Mao linked the lives of Ceres' detective Joe Miller, accidental ship captain James Holden and U.N. politician Chrisjen Avasarala. Amidst political tension between Earth, Mars and the Asteroid Belt, these three individuals unravel the single greatest conspiracy of all time.
Season 1
2015