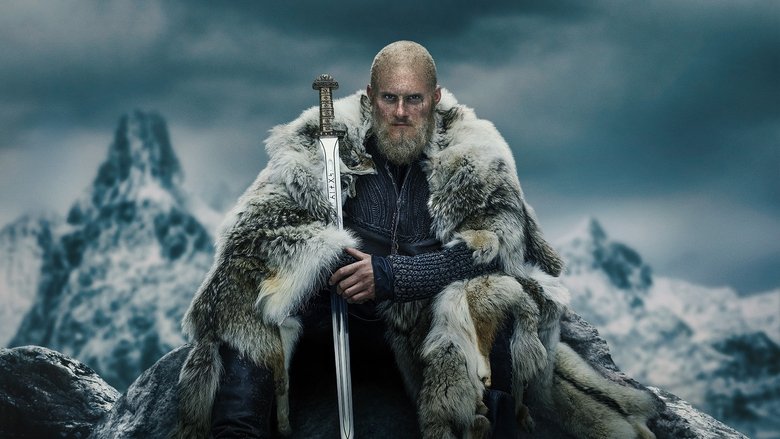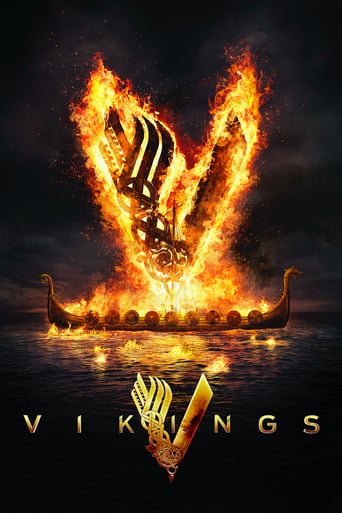 Vikings
March. 03,2013 TV-MA
The adventures of Ragnar Lothbrok, the greatest hero of his age. The series tells the sagas of Ragnar's band of Viking brothers and his family, as he rises to become King of the Viking tribes. As well as being a fearless warrior, Ragnar embodies the Norse traditions of devotion to the gods. Legend has it that he was a direct descendant of Odin, the god of war and warriors.
Seasons & Episode
Seasons 6 : 2019
|
20 Episode
|
MORE
Seasons 5 : 2017
|
20 Episode
|
MORE
Seasons 4 : 2016
|
20 Episode
|
MORE
Seasons 3 : 2015
|
10 Episode
|
MORE
Seasons 2 : 2014
|
10 Episode
|
MORE
Seasons 1 : 2013
|
9 Episode
|
MORE
You May Also Like
Prime Video
Homeland
CIA officer Carrie Mathison is tops in her field despite being bipolar, which makes her volatile and unpredictable. With the help of her long-time mentor Saul Berenson, Carrie fearlessly risks everything, including her personal well-being and even sanity, at every turn.
Homeland
2011
True Detective
An American anthology police detective series utilizing multiple timelines in which investigations seem to unearth personal and professional secrets of those involved, both within or outside the law.
True Detective
2014
House of Cards
Set in present day Washington, D.C., House of Cards is the story of Frank Underwood, a ruthless and cunning politician, and his wife Claire who will stop at nothing to conquer everything. This wicked political drama penetrates the shadowy world of greed, sex and corruption in modern D.C.
House of Cards
2013
Lost
Stripped of everything, the survivors of a horrific plane crash must work together to stay alive. But the island holds many secrets.
Lost
2004
Dexter
Dexter Morgan, a blood spatter pattern analyst for the Miami Metro Police also leads a secret life as a serial killer, hunting down criminals who have slipped through the cracks of justice.
Dexter
2006
Rome
A down-to-earth account of the lives of both illustrious and ordinary Romans set in the last days of the Roman Republic.
Rome
2005
Fargo
A close-knit anthology series dealing with stories involving malice, violence and murder based in and around Minnesota.
Fargo
2014
The Last Kingdom
A show of heroic deeds and epic battles with a thematic depth that embraces politics, religion, warfare, courage, love, loyalty and our universal search for identity. Combining real historical figures and events with fictional characters, it is the story of how a people combined their strength under one of the most iconic kings of history in order to reclaim their land for themselves and build a place they call home.
The Last Kingdom
2015
Black Sails
The pirate adventures of Captain Flint and his men twenty years prior to Robert Louis Stevenson's classic "Treasure Island." Flint, the most brilliant and most feared pirate captain of his day, takes on a fast-talking young addition to his crew who goes by the name John Silver. Threatened with extinction on all sides, they fight for the survival of New Providence Island, the most notorious criminal haven of its day – a debauched paradise teeming with pirates, prostitutes, thieves and fortune seekers, a place defined by both its enlightened ideals and its stunning brutality.
Black Sails
2014
Marco Polo
An epic adventure that follows the early years of the famous explorer as he travels the exotic Silk Road to the great Kublai Khan's court. But Marco soon finds that navigating the Khan's world of greed, betrayal, sexual intrigue and rivalry will be his greatest challenge yet, even as he becomes a trusted companion to the Khan in his violent quest to become the Emperor of the World.
Marco Polo
2014