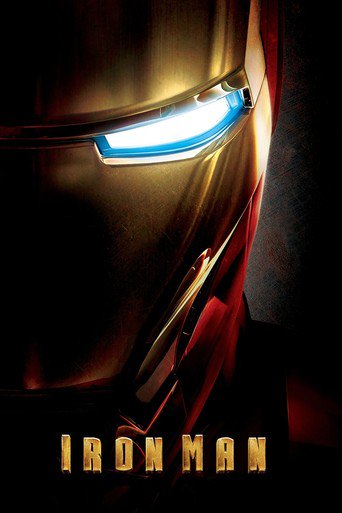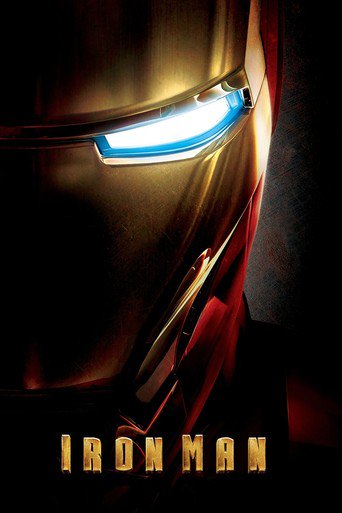 Iron Man
April. 30,2008 PG-13
After being held captive in an Afghan cave, billionaire engineer Tony Stark creates a unique weaponized suit of armor to fight evil.
Reviews
Iron Man was very good. The beginning was great when he was with the army, and when he was working on the first suit while captured. Tony and Pepper has a great connection, and so does everybody else in this movie. I particularly love the scene when he is testing out the suits and the suit parts, which is both visually entertaining and hilarious. Obadious Staine was a great villain, and him as the Iron Mongour was a great sight to see, and you can tell that he wants Tony dead so he can run the company. The final fight is good, but I could have been better, but good enough for me to enjoy it. Overall a great movie.
... more
Great movie that really launched the Marvel series. A must-see!
... more
For whatever reason I remembered really disliking Iron Man but just re watched it because I'm trying to get caught up on the MCU. This was not a great movie to me and it's kinda surprising this basically launched the biggest franchise in the world. Don't get me wrong it's not a bad movie but nothing ground breaking to me. Tony Stark (Robert Downey Jr) creates the best weapons in the world and doesn't care who it hurts. That is until he's kidnapped and made to create weapons for "the bad guys" in Afghanistan. Then he basically reforms his ways and decides not to make weapons for evil anymore. He's betrayed by someone in his company twice and has to defeat him even though the guy used his own technology and made his own suit. He had help from his assistant Pepper and was able to get it done. Just kinda generic to me and I think a lot of why people liked it is Robert Downey Juniors charm but I think he's been better in other stuff.
... more
This movie takes almost all of the themes and major elements present in the original origin for Iron Man in the sixties and updates them for modern audiences without losing any of the appeal or meaning! Robert Downey is just perfect as Iron Man/Tony Stark, and after playing this character for more than ten years now, it seems he indeed was the perfect casting since, him and the character have basically become synonymous! The supporting cast does also a great job and some have played their respective characters for that same long period. The movie flows very naturally and has a great pace to it. Action is fast and furious and supported by a thundering soundtrack! It's funny and serious in all the right places and does not suffer from any tonal shifts. It's hard to believe that this was Marvel Studios' first movie!
... more