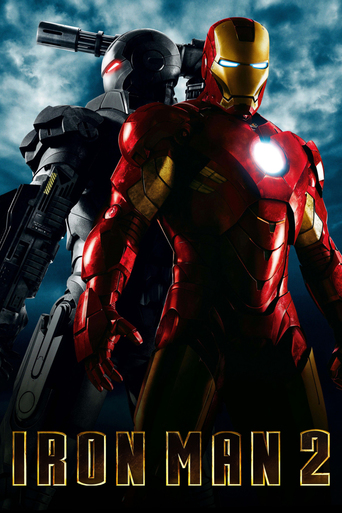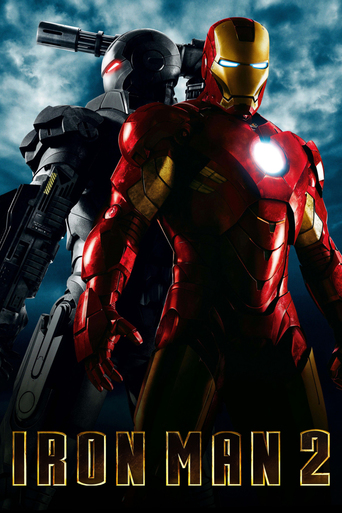 Iron Man 2
April. 28,2010 PG-13
AD: This title is currently not available on Prime Video
With the world now aware of his dual life as the armored superhero Iron Man, billionaire inventor Tony Stark faces pressure from the government, the press, and the public to share his technology with the military. Unwilling to let go of his invention, Stark, along with Pepper Potts, and James "Rhodey" Rhodes at his side, must forge new alliances - and confront powerful enemies.
Reviews
Iron Man 2 seems like it is the B-reel of the first Iron Man movie. It is fun to watch, but it doesn't have the same fresh feeling as the original. The action is exciting, but the story drags and it introduces too many characters for any real character development. I would probably watch Iron Man 2 again, and enjoy it again, but I don't plan on owning this one.
... more
I'll never understand why people didn't like this instalment in the MCU. RDJ returns for the role he was born for, we are introduced to the kickass Black Widow, and Mickey Rourke plays a pretty cool villain. Yes, the plot is pretty jam-packed with a lot of different side-plots which can get confusing, but I'd say this a sequel almost as good as the original. Rating: 8/10
... more
I found this film so highly disappointing. When i saw the first Iron Man i was blown away by it. It was epic, action packed adventure. Which included an excellent easy to follow script and great entertaining story. One of the best super hero movies of all time!!!!!!!!!! But this movie SUCKS !!!!!!!!!!!
... more
Yet again we have another excellent Iron Man movie.We are introduced to both Black Widow and Nick Fury in this movie. The S.H.I.E.L.D spy/assassin and the leader of S.H.I.E.L.D for any who isn't familiar with these two characters.The best scanse are when Iron Man and War Machine fight each other at the party, when Nick Fury and Iron Man are having a talk at the Doughnut restaurant and when Black Widow suits up.Don Cheadle replacing Terrence Howard in Iron Man 2 as War Machine/Lt. Rhodes made me happy.However what doesn't make sense is how did Whiplash escape and what was he going to do next.But it was pretty good movie.
... more