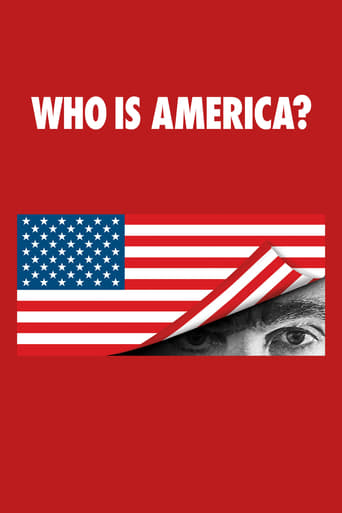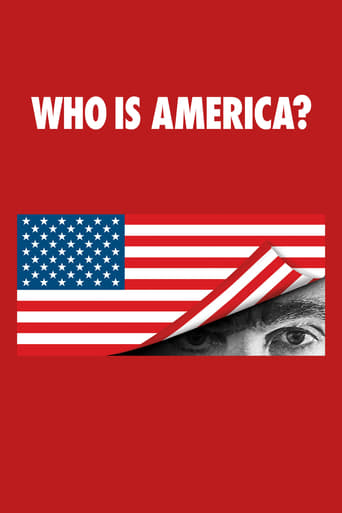 Who Is America?
August. 26,2018 TV-MA
AD: This title is currently not available on Prime Video
A satirical half-hour series from comedian Sacha Baron Cohen exploring the diverse individuals, from the infamous to the unknown across the political and cultural spectrum, who populate our unique nation.
Seasons
Season 1
2018
Related
The Twilight Zone
Tales of science fiction, fantasy and the occult, exploring humanity's hopes, despairs, prides and prejudices in metaphoric ways. Next stop ahead The Twilight Zone.
The Twilight Zone
2019
Drunk History
Historical reenactments from A-list talent as told by inebriated storytellers. A unique take on the familiar and less familiar people and events from America's great past as great moments in history are retold with unforgettable results.
Drunk History
2019
Marvel's Jessica Jones
After a tragic ending to her short-lived super hero stint, Jessica Jones is rebuilding her personal life and career as a detective who gets pulled into cases involving people with extraordinary abilities in New York City.
Marvel's Jessica Jones
2019
Good Omens
Aziraphale, an angel, and Crowley, a demon, join forces to find the Antichrist and stop Armageddon.
Good Omens
2019
Quicksand
After a tragedy at a school sends shock waves through a wealthy Stockholm suburb, a seemingly well-adjusted teen finds herself on trial for murder.
Quicksand
2019
Barry
A hit man from the Midwest moves to Los Angeles and gets caught up in the city's theatre arts scene.
Barry
2019
Yellowstone
Follow the violent world of the Dutton family, who controls the largest contiguous ranch in the United States. Led by their patriarch John Dutton, the family defends their property against constant attack by land developers, an Indian reservation, and America's first National Park.
Yellowstone
2019
Kidding
Jeff, aka Mr. Pickles, is an icon of children's TV. But when his family begins to implode, Jeff finds no fairy tale or fable or puppet will guide him through this crisis, which advances faster than his means to cope. The result: a kind man in a cruel world faces a slow leak of sanity as hilarious as it is heartbreaking.
Kidding
2018
Lore
This anthology series brings to life Aaron Mahnke's "Lore" podcast and uncovers the real-life events that spawned our darkest nightmares. Blending dramatic scenes, animation, archive and narration, Lore reveals how our horror legends - such as vampires, werewolves and body snatchers - are rooted in truth.
Lore
2018
Narcos: Mexico
See the rise of the Guadalajara Cartel as an American DEA agent learns the danger of targeting narcos in 1980s Mexico.
Narcos: Mexico
2018