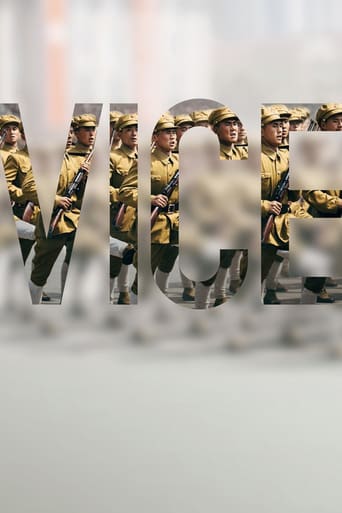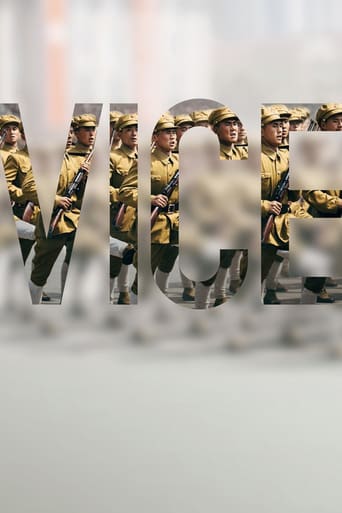 A documentary news series with a taboo-breaking team who deliver incredible news stories from around the world.
Similar titles
Dirty Money
From crippling payday loans to cars that cheat emissions tests, this investigative series exposes brazen acts of corporate greed and corruption.
Dirty Money
2018
Bad Banks
Ambitious Jana is confronted with the unscrupulous machinations of the world of finance. Her working life is determined by egotism, the pressure to succeed and machismo. She soon has to decide how far she is prepared to go for her career.
Bad Banks
2018
The Opposition with Jordan Klepper
A satire of the hyperbolic, conspiracy-laden noise machine that is the alternative-media landscape on both the right and left.
The Opposition with Jordan Klepper
2017
Get Shorty
Miles Daly works as muscle for a murderous crime ring in Nevada and attempts to change professions and become a movie producer, laundering money through a Hollywood film with the help of washed-up filmmaker Rick Moreweather. Based on Elmore Leonard's 1990 New York Times bestselling novel.
Get Shorty
2017
VICE News Tonight
VICE News' half-hour nightly newscast. We now interrupt your regularly scheduled worldview.
VICE News Tonight
2016
Chance
San Francisco-based forensic neuropsychiatrist Eldon Chance reluctantly gets sucked into a violent and dangerous world of mistaken identity, police corruption and mental illness.
Chance
2016
New Blood
Two junior investigators come together against a new breed of criminal, the uber rich and powerful corporations, individuals and governments who hide behind legitimate facades.
New Blood
2016
Quarry
The story of Mac Conway, a Marine who returns home to Memphis from Vietnam in 1972 and finds himself shunned by those he loves and demonized by the public. As he struggles to cope with his experiences at war, Conway is drawn into a network of killing and corruption that spans the length of the Mississippi River.
Quarry
2016
Making a Murderer
Filmed over 10 years, this real-life thriller follows a DNA exoneree who, while exposing police corruption, becomes a suspect in a grisly new crime.
Making a Murderer
2015
Locked Up
Set up to take the blame for corporate fraud, young Macarena Ferreiro is locked up in a high-security women's prison surrounded by tough, ruthless criminals in this tense, provocative Spanish thriller.
Locked Up
2015