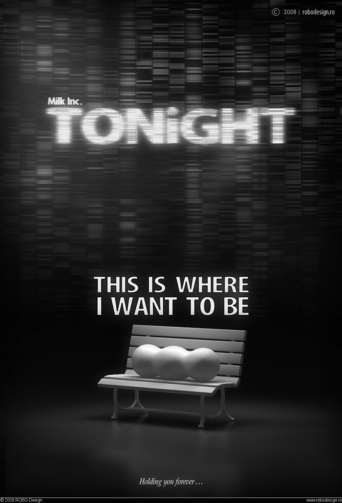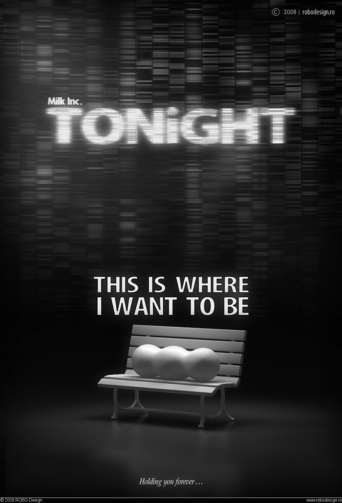 Tonight
May. 10,2018
AD: This title is currently not available on Prime Video
Compelling current affairs stories that get to the heart of what matters most to viewers.
Seasons & Episode
Seasons 20 : 0001
|
1 Episode
|
MORE
Episode 15 - Russia's World Cup Gangs
May. 10,2018
A look at possible violence at the World Cup
Seasons 15 : 2013
|
33 Episode
|
MORE
Seasons 14 : 2012
|
45 Episode
|
MORE
Seasons 13 : 2011
|
21 Episode
|
MORE
Seasons 12 : 2010
|
51 Episode
|
MORE
Seasons 11 : 2009
|
70 Episode
|
MORE
Similar titles
Enquête
Enquête is a Canadian television newsmagazine series, which airs weekly on Radio-Canada and RDI. The show is anchored by Alain Gravel, and includes contributions from journalists Hélène Courchesne, Josée Dupuis, Sylvie Fournier, Guy Gendron, Normand Grondin, Solveig Miller, Madeleine Roy, Françoise Stanton, Pascale Turbide and Julie Vaillancourt.
Enquête
2020
Question Time
This topical debate series based on Any Questions? typically features politicians from at least the three major political parties as well as other public figures who answer pre-selected questions put to them by a carefully selected audience.
Question Time
2020
The Jim Jefferies Show
Each week, Jefferies tackles the week's top stories from behind his desk and travels the globe to far-off locations to provide an eye opening look at hypocrisy around the world. Featuring interviews, international field pieces, and man on the ground investigations, Jim tackles the news of the day with no-bulls**t candor, piercing insight and a uniquely Aussie viewpoint.
The Jim Jefferies Show
2019
American Experience
TV's most-watched history series, brings to life the compelling stories from our past that inform our understanding of the world today.
American Experience
2019
The Richard Dimbleby Lecture
The Richard Dimbleby Lecture was founded in the memory of Richard Dimbleby, the BBC broadcaster. It has been delivered by an influential business or political figure almost every year since 1972.
The Richard Dimbleby Lecture
2018
Storyville
Showcasing the best in international documentaries, Storyville has developed an enviable reputation since its inception more than a decade ago. Screening over 340 films, from some 70 different countries, the strand has garnered a staggering array of awards: five Oscars, 15 Griersons, three Peabodys and two International Emmys. In true, unique, Storyville style, the new series promises to deliver the strand's usual eclectic mix of compelling stories from across the globe.
Storyville
2017
Dispatches
Dispatches is the British TV current affairs documentary series on Channel 4, first transmitted in 1987. The programme covers issues about British society, politics, health, religion, international current affairs and the environment, and often features a mole inside organisations under journalistic investigation.
Dispatches
2017
Brandpunt
2014
Charlie Rose
Charlie Rose is an American television interview show, with Charlie Rose as executive producer, executive editor, and host. The show is syndicated on PBS and is owned by Charlie Rose, LLC. Rose interviews thinkers, writers, politicians, athletes, entertainers, businesspersons, leaders, scientists, and other newsmakers. The show premiered on September 30, 1991. It is presented by WNET, where it first aired as a local program. Funding for the show is primarily provided by donations from various corporations and charitable foundations. The show has been criticized for not disclosing the list of donors even if the show is considered "public" broadcasting. In 2007, the video archive of past interviews was added to the website for free viewing. In a partnership with Google, nearly 4000 hours of video was added to Google Video including complete hour-long episodes as they originally aired. The videos are now unavailable after Google Video shut down.
Charlie Rose
2008
The Day Today
The Day Today is a surreal British parody of television current affairs programmes, broadcast in 1994, and created by the comedians Armando Iannucci and Chris Morris. It is an adaptation of the radio programme On the Hour, which was broadcast on BBC Radio 4 between 1991 and 1992. On the Hour was written by Morris, Iannucci, Steven Wells, Andrew Glover, Stewart Lee, Richard Herring, David Quantick, and the cast. For The Day Today, Peter Baynham joined the writing team, and Lee and Herring were replaced by Graham Linehan and Arthur Mathews. The principal cast of On the Hour was retained for The Day Today. The Day Today is composed of six half-hour episodes and a selection of shorter, five-minute slots recorded as promotion trailers for the longer segments. The six half-hour episodes were originally broadcast from 19 January to 23 February 1994 on BBC2. The Day Today has won many awards, including Morris winning the 1994 British Comedy Award for Best Newcomer. All six episodes are available on BBC DVD, having previously been issued on VHS.
The Day Today
1994