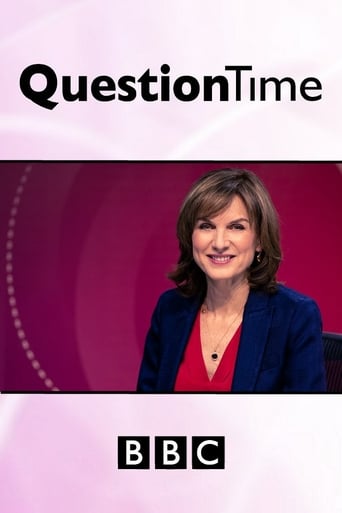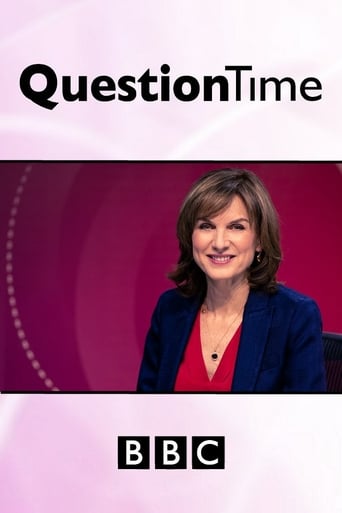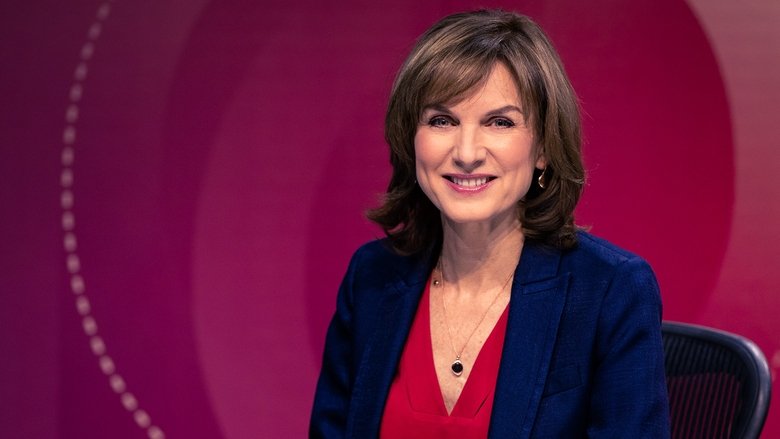 Question Time
July. 04,2019
This title is currently not available on Prime Video
This topical debate series based on Any Questions? typically features politicians from at least the three major political parties as well as other public figures who answer pre-selected questions put to them by a carefully selected audience.
Similar titles
Designated Survivor
Tom Kirkman, a low-level cabinet member is suddenly appointed President of the United States after a catastrophic attack during the State of the Union kills everyone above him in the Presidential line of succession.
Designated Survivor
2019
Veep
A look into American politics, revolving around former Senator Selina Meyer who finds being Vice President of the United States is nothing like she expected and everything everyone ever warned her about.
Veep
2019
VICE News Tonight
VICE News' half-hour nightly newscast. We now interrupt your regularly scheduled worldview.
VICE News Tonight
2019
Chief of Staff
As a chief of staff in the National Assembly, Jang Tae-jun influences power behind the scenes while pursuing his own ambitions to rise to the top.
Chief of Staff
2019
The Circus
Come one, come all to The Circus. This real-time documentary series pulls back the curtain on the current political stories, revealing the intense, inspiring and infuriating stories behind the headlines. Key characters and events are presented in real time, as they are happening.
The Circus
2019
Secret City
Beneath the placid facade of Canberra, amidst rising tension between China and America, senior political journalist Harriet Dunkley uncovers a secret city of interlocked conspiracies, putting innocent lives in danger including her own.
Secret City
2019
Madam Secretary
Former CIA agent Elizabeth Faulkner McCord is suddenly thrust into the position of US Secretary of State where she must quickly learn to drive international diplomacy, wrangle office politics and balance a complex family life.
Madam Secretary
2019
Taskmaster
Greg Davies is the Taskmaster, and with the help of his ever-loyal assistant Alex Horne, they will set out to test the wiles, wit, wisdom and skills of five hyper-competitive comedians. Who will be crowned the Taskmaster champion in this brand new game show?
Taskmaster
2019
8 Out of 10 Cats Does Countdown
Jimmy Carr, Sean Lock and Jon Richardson take on the famous words and numbers quiz.
8 Out of 10 Cats Does Countdown
2019
Scandal
Everyone has secrets and Olivia Pope has dedicated her life to protecting and defending the public images of the elite by keeping those secrets under wraps. Pope and her team are at the top of their game when it comes to getting the job done for their clients, but it becomes apparent that these "gladiators in suits," who specialize in fixing the lives of other people, have trouble fixing those closest at hand -- their own.
Scandal
2018
Related
Mock the Week
Mock the Week is a British topical celebrity panel game hosted by Dara Ó Briain. The game is influenced by improvised topical stand-up comedy, with several rounds requiring players to deliver answers on unexpected subjects on the spur of the moment.
Mock the Week
2019
I'm Alan Partridge
I'm Alan Partridge is a BBC situation comedy starring Steve Coogan, of which two series of six episodes each were produced — the first in 1997 and the second in 2002. The series followed the titular Alan Partridge, a failed television presenter whose previous exploits had featured in the chat-show parody Knowing Me, Knowing You with Alan Partridge, and who is now presenting a programme on local radio in Norwich. Both series were written by Peter Baynham, Coogan and Armando Iannucci; supporting Coogan were Felicity Montagu as his faithful, mouse-like personal assistant, Lynn Benfield; Simon Greenall as Geordie Travel Tavern handyman/BP garage attendant Michael; and Phil Cornwell as disc jockey Dave Clifton. It has been well received by both critics and fans, and was nominated for three BAFTAs, two British Comedy Award, and a Royal Television Society award.
I'm Alan Partridge
2002