An anthology series of stand alone episodes delving into horror myths, legends and lore.
Episode 7 : Game Over
August. 19,2021
A couple dares to spend a night in one of the most infamous haunted houses.
Episode 6 : Feral
August. 12,2021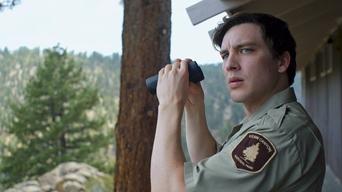 A family goes on a camping trip unaware of what is lurking in the woods.
Episode 5 : BA'AL
August. 05,2021
A wife does the unthinkable for a chance at a successful pregnancy.
Episode 4 : The Naughty List
July. 29,2021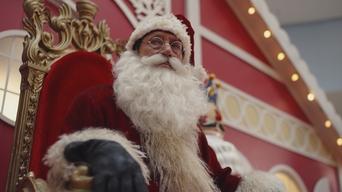 A group of influencers face a reckoning after posting a problematic video online.
Episode 3 : Drive In
July. 22,2021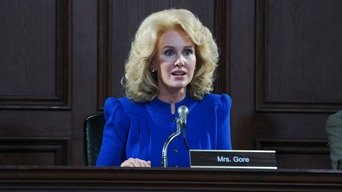 A screening of a forbidden film has disastrous consequences.
Episode 2 : Rubber(wo)Man (2)
July. 15,2021
Scarlett enters a twisted new romance while Michael and Troy confront their rocky relationship.
Episode 1 : Rubber(wo)Man (1)
July. 15,2021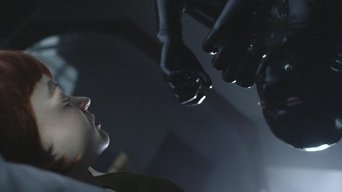 A teenager and her Dads move into a forsaken home with a grim past. As the family makes renovations, a darkness takes root within them.
Seasons
Season 1
2021
Related
Prime Video
American Horror Story
An anthology horror drama series centering on different characters and locations, including a house with a murderous past, an asylum, a witch coven, a freak show, a hotel, a farmhouse in Roanoke, a cult, the apocalypse and a summer camp.
American Horror Story
2011
Schmigadoon!
In this parody of 1940s musicals, backpacking couple Melissa and Josh get trapped in Schmigadoon, a magical town filled with singing and dancing townspeople, and learn they can't leave without finding true love—which they thought they already had.
Schmigadoon!
2021
Physical
Sheila Rubin is a quietly tormented housewife in '80s San Diego. Behind closed doors, she battles extreme personal demons and a vicious inner voice. But things change when she discovers aerobics, sparking a journey toward empowerment and success.
Physical
2021
Gossip Girl
Eight years after the original website went dark, a new generation of New York private school teens are introduced to the social surveillance of Gossip Girl.
Gossip Girl
2021
Prime Video
Nine Perfect Strangers
At a boutique health-and-wellness resort that promises healing and transformation, nine stressed city dwellers try to get on a path to a better way of living. Watching over them during this 10-day retreat is the resort's director, Masha, a woman on a mission to reinvigorate their tired minds and bodies. However, these nine "perfect" strangers have no idea what is about to hit them.
Nine Perfect Strangers
2021
The Walking Dead: Origins
The Walking Dead: Origins is a series of specials exploring the journeys of the series' most celebrated characters. Each episode charts the story of the zombie apocalypse from the point of view of a single character and features new interviews and narrations from the actors that portray these iconic characters, interwoven with clips from the most pivotal moments of their journeys so far.
The Walking Dead: Origins
2021
The Flight Attendant
Flight attendant Cassandra Bowden wakes in her hotel room hungover from the night before in Dubai with a dead body lying next to her. Afraid to call the police, she continues her morning as if nothing happened. In New York, she is met by FBI agents who question her about her recent layover in Dubai. Still unable to piece the night together, she begins to wonder if she could be the killer.
The Flight Attendant
2020
Resident Evil: Infinite Darkness
Years after the horrors of Raccoon City, Leon and Claire find themselves consumed by a dark conspiracy when a viral attack ravages the White House.
Resident Evil: Infinite Darkness
2021
Shadow and Bone
In a world cleaved in two by a massive barrier of perpetual darkness, a young soldier uncovers a power that might finally unite her country. But as she struggles to hone her power, dangerous forces plot against her. Thugs, thieves, assassins and saints are at war now, and it will take more than magic to survive.
Shadow and Bone
2021
iCarly
Ten years after signing off of one of TV's most iconic shows, Carly, Spencer, and Freddie are back, navigating the next chapter of their lives, facing the uncertainties of life in their twenties.
iCarly
2021