A sexy, suspense-driven legal thriller about a group of ambitious law students and their brilliant, mysterious criminal defense professor. They become entangled in a murder plot and will shake the entire university and change the course of their lives.
Episode 15 : It's All My Fault
February. 26,2015
Wes, Connor, Michaela and Laurel may have dug themselves in too deep a hole for Annalise to save them, and the shocking truth about Lila's murder is finally revealed.
Episode 14 : The Night Lila Died
February. 26,2015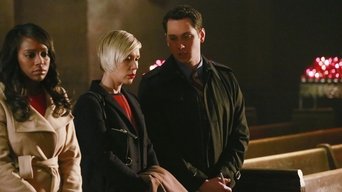 In flashbacks, we start to piece together what really happened the night of Lila's murder. In present day, Annalise takes on a priest who is accused of murdering another priest. Meanwhile, Connor and Oliver take things to a new level in their relationship, and Wes and Rebecca continue to grow suspicious of each other.
Episode 13 : Mama's Here Now
February. 19,2015
Annalise is wracked with guilt and turns to an unlikely source for help. Meanwhile, Bonnie must step up and represent a new client accused of rape.
Episode 12 : She's a Murderer
February. 12,2015
A stunning discovery in Sam's murder case leads to changes for Annalise and the students.
Episode 11 : Best Christmas Ever
February. 05,2015
School is back in session after the holiday break and the entire university is talking about Annalise's missing husband. The Keating Five continue to be questioned by the police and we find out exactly how they've been dealing with the guilt of killing Sam. Meanwhile, Annalise tries to keep things business as usual by taking on a new client who is in the mob, but Hannah continues to pressure her for answers.
Episode 10 : Hello Raskolnikov
January. 29,2015
It's the day after Sam's murder and the students are called in to help Annalise find her missing husband, but just how much does Annalise know? And when a surprise visitor shows up in town, getting away with this murder might not be as easy as the students had hoped.
Episode 9 : Kill Me, Kill Me, Kill Me
November. 20,2014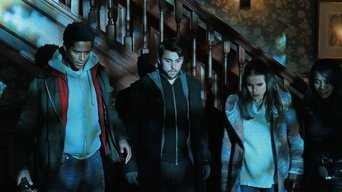 It's the evening of the bonfire and we finally see what exactly happened on the night of Sam's death.
Episode 8 : He Has a Wife
November. 13,2014
The team represents a mother who's on trial for killing her family's nanny while on heavy medication. Meanwhile, a shocking discovery is revealed in Lila's case that could change everything for Rebecca and Bonnie's loyalty to Annalise. In flashbacks, we learn more about Lila and Sam's relationship.
Episode 7 : He Deserved to Die
November. 06,2014
Annalise and the team are focused on Rebecca's case, but when the judge enforces a gag order, Rebecca takes things into her own hands. Meanwhile, Michaela is surprised by a pre-nup, sparks fly between Laurel and Frank, and in flash-forwards, we find out more about Wes and Rebecca's relationship.
Episode 6 : Freakin' Whack-a-Mole
October. 30,2014
A case gets personal for Annalise and the team when their client is a man from the projects who was sentenced to death by Asher's father several years ago. Meanwhile, Wes is still angry at Annalise for hiding information about Lila's case, so Annalise must convince him to get back in line. In flash-forwards, we find out exactly where Asher was on the night of the murder.
Episode 5 : We're Not Friends
October. 23,2014
Annalise takes on a tough case defending a minor who fatally shoots his police officer father. Meanwhile, Annalise and Sam continue to argue over his relationship with Lila, and Wes and Rebecca begin to question Annalise's motives. In flash-forwards, we learn more about Laurel's relationship with Frank and why he was calling her the night of Sam's death.
Episode 4 : Let's Get to Scooping
October. 16,2014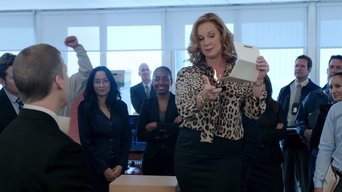 Annalise and her students uncover a shocking truth while investigating the case of Marren Trudeau, founder and CEO of a major brokerage firm, who has recently been arrested for insider trading. Meanwhile, Wes discovers a cell phone hidden by Rebecca whose contents reveal an unsettling clue in the Lila Stangard murder case.
Episode 3 : Smile, or Go to Jail
October. 09,2014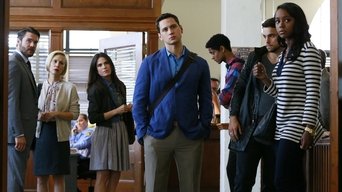 Annalise helps Paula Murphy, a suburban soccer mom, get released from jail after she was arrested for a misdemeanor, but just as she's about to walk free, she's arrested again by the FBI in connection for felony murder. Annalise and her students are tasked with proving her innocence which will depend on the testimony from another suspect in the case. Meanwhile, the Middleton University president asks Annalise to represent Griffin O' Reilly, the star quarterback who has also been linked to Lila's disappearance but she's unable to make a decision until she knows that Sam wasn't involved in the case. In flash forwards, more clues are revealed and we discover someone else was also there besides the students during the night of the murder.
Episode 2 : It's All Her Fault
October. 02,2014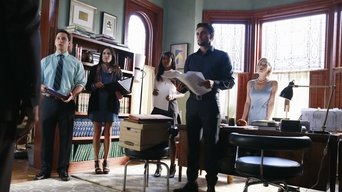 Annalise takes on a new client, Max St. Vincent, an eccentric millionaire who is the key suspect in his wife's brutal murder. All the clues point to St. Vincent as the killer, but Annalise challenges her students to prove he's innocent - whether that's the truth or not. Meanwhile, Annalise deals with issues in her own home when her growing suspicions that Sam is somehow involved in Lila's disappearance start to affect their marriage. In flash forwards, we go back to the night of the murder and learn that Wes might be hiding a few secrets of his own.
Episode 1 : Pilot
September. 25,2014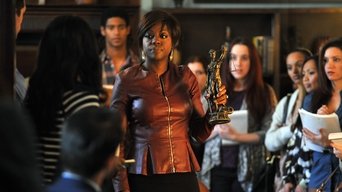 A ruthless defense attorney and no-nonsense law professor at a Philadelphia university selects a group of her best students to work at her firm.