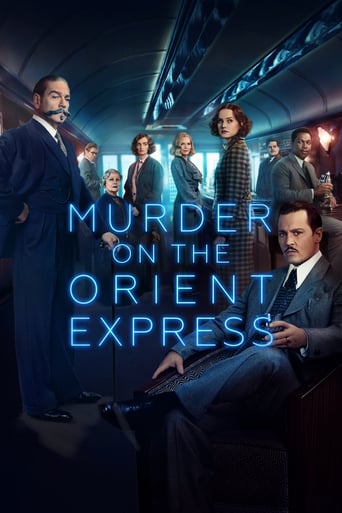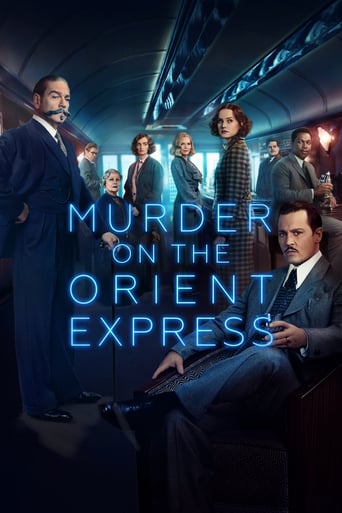 Murder on the Orient Express
November. 03,2017 PG-13
AD: This title is currently not available on Prime Video
Genius Belgian detective Hercule Poirot investigates the murder of an American tycoon aboard the Orient Express train.
Reviews
Beautifully filmed, outstanding cast but they're trying to make bricks without straw. Branagh is so consumed with himself trying to imprint his own stamp on Poirot as a gastronome that he makes an nearly unrecognizable cartoon out of a caricature, and loses any of Poirot's sympathetic characteristics. In an enormous betrayal of the character, he eats from the plate of someone he despises. In a further effort to impose 21st century sensibilities on an early 20th century world, we are shown women adept at physical defense, an upper class anglo african physician, aging beauties who speak to strangers of "women's needs" and, in a completely gratuitous scene, outspoken embrace of what at the time would have been considered "miscegenation". All of these are expected in today's enlightened society but would have been cause for censure and scorn 80+ years ago. This film has many excellent actors whose talents are sidelined.
... more
Slow paced to build suspense, this murder mystery kept you guessing til the last moments. A superb cast with lots of plot twists, and a satisfying conclusion.
... more
Well acted, Wells directed, and well presented. A delightful retelling of an old story!
... more
It's visible, but the 1974 version with Sean Connery it's 10 times better and more accurate to the original book, I don't understand how they still hire Penelope Cruz, she is a disaster as an actress.
... more