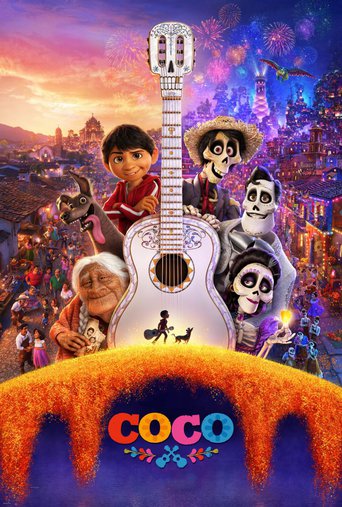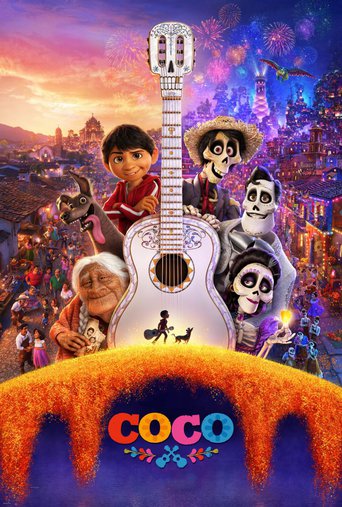 Despite his family's baffling generations-old ban on music, Miguel dreams of becoming an accomplished musician like his idol, Ernesto de la Cruz. Desperate to prove his talent, Miguel finds himself in the stunning and colorful Land of the Dead following a mysterious chain of events. Along the way, he meets charming trickster Hector, and together, they set off on an extraordinary journey to unlock the real story behind Miguel's family history.
Reviews
Animation was great, the story was mediocre and predictable.
... more
This movie is the best, except when Miguel's family hate music. But Hector is my favorite character in this movie. Music and songs help families and friends bring joy together.
... more
Yet again, Pixar never ceases to touch our hearts and drop our jaws with their unpredictable storylines, loveable characters, amazing visuals, and mind blowing plot twists. Never again will you see a movie as powerful as this one. Teaching us that there is always more to people than what we see and also how music affects lives. Be amazed and be touched by this masterpiece and it will leave you with a deep appreciation for family and music.
... more
Simply the best animated feature for many years. A great film with real heart. If you don't end up weeping perhaps you are already in the land of the dead!
... more