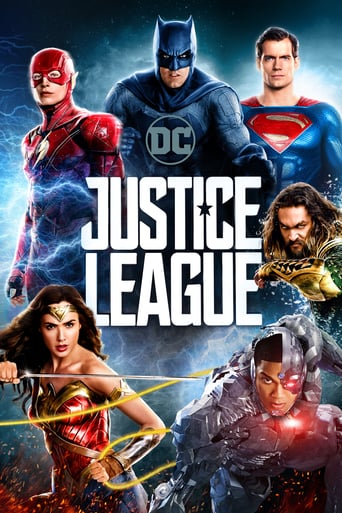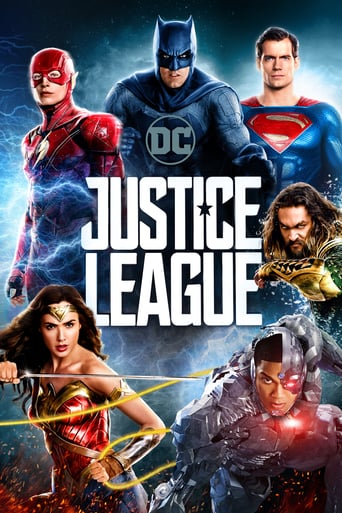 Justice League
November. 15,2017 PG-13
AD: This title is currently not available on Prime Video
Fuelled by his restored faith in humanity and inspired by Superman's selfless act, Bruce Wayne and Diana Prince assemble a team of metahumans consisting of Barry Allen, Arthur Curry and Victor Stone to face the catastrophic threat of Steppenwolf and the Parademons who are on the hunt for three Mother Boxes on Earth.
Reviews
Let's get the obvious out of the way , the majority of the CGI in this movie is just unforgivable.it's 2018 and the CGI in that movie looks like it was made by amateurs who tried their best & not by millions of dollars budget movie , movies in the 90's did wayyyyyy better than this pile of crap, sadly this is becoming a norm in hollywood lately , why oh why is the CGI is worse now that it was in it's infant days ??? just why ??? it doesn't make any sense whatsoever.BATMAN ,,, in this movie just sucks , so far the worst batman i've seen. very predictable , very lame with recycled script ( i bought this , i have this , i'm rich ) bla bla bla.Aquaman is a hillbilly who lives under the ocean , can't figure out how that happened, the snorks make more sense than him.Wonder Woman ,, yeap.Cyborg , good actor with bad script. The Flash , meh , just a teenager , a bit funny & cringy at the same time.and finally !SUPERMAN , the super duper guy from Krypton , looks like a guy with a bad hangover ,, very brief appearance , very uncharismatic , few punches and he wishes to be dead again ,,, nice.
... more
Any super hero movie needs 3 things - a good script/story, good acting, and great CGI. This movie had none of these things. The only actor that did a decent job was Ezra Miller as The Flash, all the others were truly horrible and stiff. The story was lame and the attempts at humor fell flat 90% of the time. The scenes did not flow, no continuity. Finally, the CGI was by far the worst of any hero movie I've seen in years. The bad guy, Steppenwolf, looked like stepped right out of a video game. I give it a rating of 4/10 solely on the better action scenes. I am baffled how Marvel can do these films so well and DC so poorly.
... more
The movie considering the hype is definitely much better that Batman vs Superman but not a mile close the best DC film ever made. Go for it to get sucked into the larger than. Life characters, but don't expect an epic.
... more
Okay, I'm a bit late to the party as I've not seen Batman vs Superman. But Affleck is a terrible Batman. Like, a really terrible Batman. As the character is pivotal to this movie, it caused a major problem for me. The other characters/ actors are all pretty good. The plot is completely cliched, but hey, it's a superhero movie so that's expected. But Batman. The worst actor out of all of the Batmen. Worse than I could've even expected. On the plus side, Cavell is a great Superman.
... more