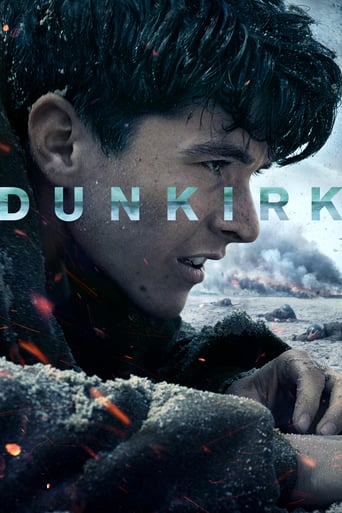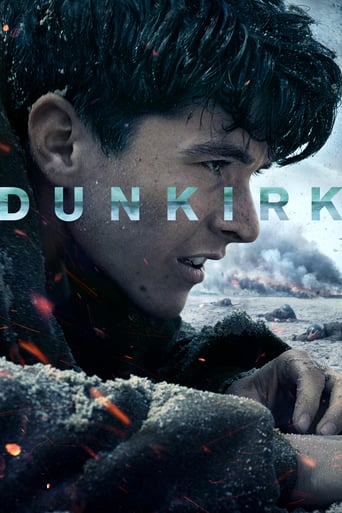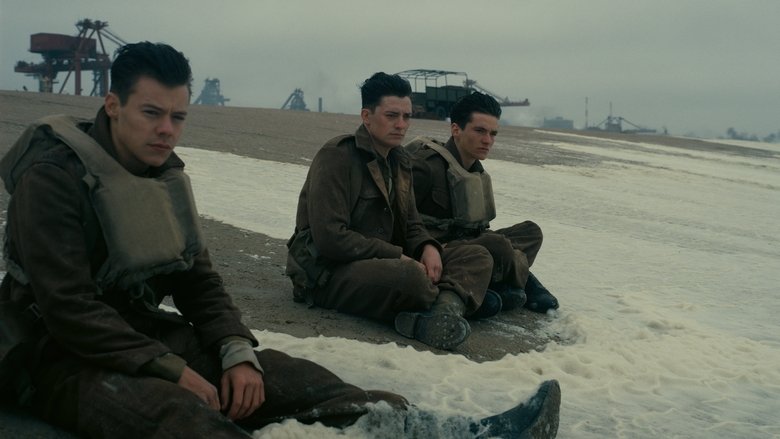 Dunkirk
July. 19,2017 PG-13
AD: This title is currently not available on Prime Video
The story of the miraculous evacuation of Allied soldiers from Belgium, Britain, Canada and France, who were cut off and surrounded by the German army from the beaches and harbour of Dunkirk between May 26th and June 4th 1940 during World War II.
Related
Murder on the Orient Express
Genius Belgian detective Hercule Poirot investigates the murder of an American tycoon aboard the Orient Express train.
Murder on the Orient Express
2017
Darkest Hour
A thrilling and inspiring true story begins on the eve of World War II as, within days of becoming Prime Minister of Great Britain, Winston Churchill must face one of his most turbulent and defining trials: exploring a negotiated peace treaty with Nazi Germany, or standing firm to fight for the ideals, liberty and freedom of a nation. As the unstoppable Nazi forces roll across Western Europe and the threat of invasion is imminent, and with an unprepared public, a skeptical King, and his own party plotting against him, Churchill must withstand his darkest hour, rally a nation, and attempt to change the course of world history.
Darkest Hour
2017
Wind River
An FBI agent teams with the town's veteran game tracker to investigate a murder that occurred on a Native American reservation.
Wind River
2017
War for the Planet of the Apes
Caesar and his apes are forced into a deadly conflict with an army of humans led by a ruthless Colonel. After the apes suffer unimaginable losses, Caesar wrestles with his darker instincts and begins his own mythic quest to avenge his kind. As the journey finally brings them face to face, Caesar and the Colonel are pitted against each other in an epic battle that will determine the fate of both their species and the future of the planet.
War for the Planet of the Apes
2017
Blade Runner 2049
Thirty years after the events of the first film, a new blade runner, LAPD Officer K, unearths a long-buried secret that has the potential to plunge what's left of society into chaos. K's discovery leads him on a quest to find Rick Deckard, a former LAPD blade runner who has been missing for 30 years.
Blade Runner 2049
2017
Baby Driver
After being coerced into working for a crime boss, a young getaway driver finds himself taking part in a doomed heist.
Baby Driver
2017
Kingsman: The Golden Circle
With their headquarters destroyed and the world held hostage, members of Kingsman find new allies when they discover a spy organization in the United States known as Statesman. In an adventure that tests their strength and wits, the elite secret agents from both sides of the pond band together to battle a ruthless enemy and save the day, something that's becoming a bit of a habit for Eggsy.
Kingsman: The Golden Circle
2017
Lady Bird
Christine "Lady Bird" McPherson, a fiercely independent teenager, tries to make her own way in the world while wanting to get out of her hometown of Sacramento, California & to get away from her complicated mother & recently-unemployed father.
Lady Bird
2017
Spider-Man: Homecoming
Following the events of Captain America: Civil War, Peter Parker, with the help of his mentor Tony Stark, tries to balance his life as an ordinary high school student in Queens, New York City, with fighting crime as his superhero alter ego Spider-Man as a new threat, the Vulture, emerges.
Spider-Man: Homecoming
2017
Get Out
A young African-American man visits his Caucasian girlfriend's cursed family estate. He finds out that many of its residents, who are black, have gone missing in the past.
Get Out
2017
Reviews
Highly Overrated But Still Good
... more
Excellent but underrated film
... more
It is neither dumb nor smart enough to be fun, and spends way too much time with its boring human characters.
... more
If you like war films, never watch this film. This is film is nothing. No worth to watch. It's like a documentary, but very bad documentary. Don't waste your time and money. I like Nolan's movies but not this one. Very Disappointed Overrated movie.
... more
As a follower of Christopher Nolan, like many others, I was extremely excited about this Movie. The first 1 to 2 minutes did not disappoint. With the tense music and quick pace in taking the movie to Dunkirk beach I knew I was in for a real treat. After around 2 minutes I was confused and trying not to lose focus. About half way through I thought I had missed bits. By the end I knew I didn't get the treat I expected and like most reviewers I cannot understand how it got rated so highly. For me, definitely Nolan's worse film by a long way.
... more
If the events were true, I would like to brand the dumb spitfire pilot a real DUMBO. Even if you ran out of fuel, you could turn the plane towards the same people who were escaping and ditch the plane there. He thought it heroic to be a self sacrificial dick head to get caught by Nazi's instead. Real DUMB brit. And the other lot who were in the boat and were being shot at and refuse to come out, even when sinking. Jeezzz... SHOOT THE DIRECTOR of the film, I say!
... more
Really loved the sound effects - the planes, the sea, the bullets pinging past. The rest was utter dross. Baffled by the rave reviews, 2018 is a new record low for standards.
... more