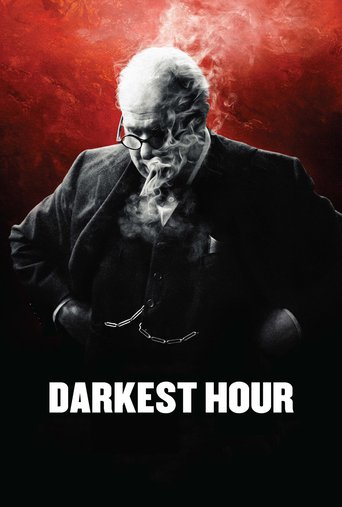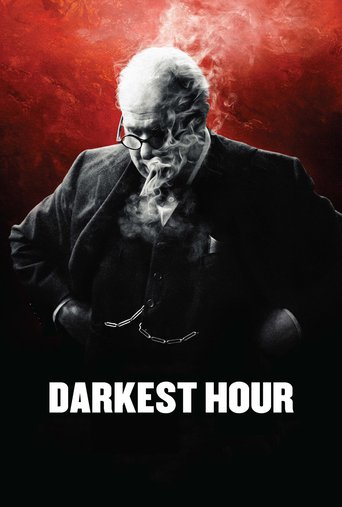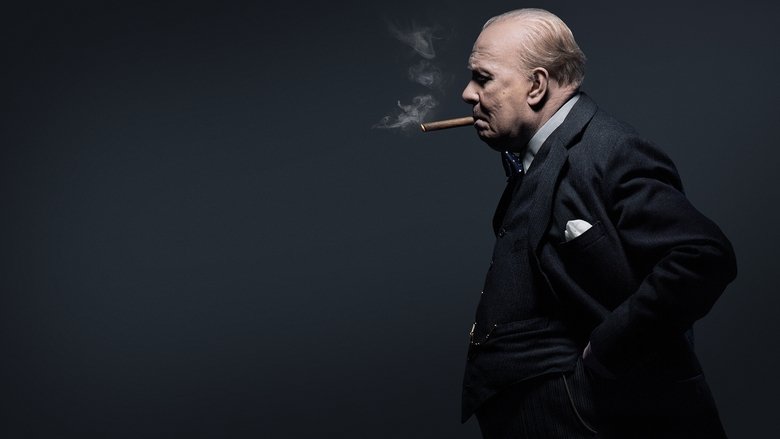 Darkest Hour
November. 22,2017
AD: This title is currently not available on Prime Video
A thrilling and inspiring true story begins on the eve of World War II as, within days of becoming Prime Minister of Great Britain, Winston Churchill must face one of his most turbulent and defining trials: exploring a negotiated peace treaty with Nazi Germany, or standing firm to fight for the ideals, liberty and freedom of a nation. As the unstoppable Nazi forces roll across Western Europe and the threat of invasion is imminent, and with an unprepared public, a skeptical King, and his own party plotting against him, Churchill must withstand his darkest hour, rally a nation, and attempt to change the course of world history.
Reviews
Save your money for something good and enjoyable
... more
An Exercise In Nonsense
... more
Tells a fascinating and unsettling true story, and does so well, without pretending to have all the answers.
... more
Let me be very fair here, this is not the best movie in my opinion. But, this movie is fun, it has purpose and is very enjoyable to watch.
... more
My dad is a history and civics teacher, and we've always enjoyed watching WWII movies together. This is one of our all time favorites. It's very accurate, appropriate, and even has some comic relief beneath the raw politics. Overall, an excellent film. I highly recommend watching this. Also, that speech, "We shall fight on the beaches," I got goosebumps. Amazing. I bumped my review up a star just for that. The message of never surrendering up was so inspiring. From now on, whenever I'm about to give up, I'll just remember that line, "We shall fight in the hills! We shall never surrender!" Btw, who the crap made this PG13? There ain't nothing wrong with this movie, unless you count British slang from the forties. Still though, always read a review before showing to children. Try common sense media. (For a review)
... more
Besides Dunkirk who took world war theme as its main premise, Darkest Hour also took the same theme as the world war with the same historical events as Dunkirk. If Dunkirk tells about rescuing 330,000 allied troops of French, British, German, and Dutch on the shore of Dunkirk in France, Darkest Hour told about the operations Dynamo which Winston Churchill was the mastermind. Now, honestly, I'm not too smart or clever in a history lesson because it's not my behavior. Some of the events that were told in this film were never recorded in history, according to I read on the internet. Joe Wright is the director responsible for this movie and takes a different perspective in showing a world war. Just like Lincoln and Bridge Of Spies, Darkest Hour takes a perspective on politics in the country. A film which also a pathway where Gary Oldman deserved an Oscar award in the category of best performance by an actor in a leading role.Winston Churchill is one of the most honored figures in history and leadership of universal. In fact, he is the most fearful person because we never know what words will come out of his mouth. His essence as a leader always raises concerns about how he makes a choice which his political friends don't like it and not to mention, his attitude which is inconsistent with leadership manner is unbelievable. But if he makes one of the right choices, he draws a bright outcome for himself and his country. Not only the country, the world is at stake about the choices he made. Therefore, Winston Churchill was the man responsible for the rescue at Dunkirk where he was the leader of everything.This is a film which is precisely and beautifully packaged. A simple dialogue isn't too complicated and so easy to understand to watch regardless of this is a historical and drama movie. Although some political components are being in this movie, I understand more in a single show than Lincoln which I have to rearrange some scenes I don't understand. The pace is pretty slow but not too heavy if you like a genre like this. The submission of the story can be delivered by combining a little humor and charming moment in it. Some record history that never recorded like one of the subway scenes which makes one of the most that hit me harder and the most charming scene in this movie.There are many memorable scenes that you can see in this movie as one of the best known is the "We will fight on the beaches" speech. In addition, the film is supported with a slick cinematographic every scene which it makes Darkest Hour always shows the details of it. This isn't a war movie in general where you will see the explosion or something like that around war but each scene that's shown in this film always attracts a tension that occurs in the world war from the debate in a roundtable until the speech in arousing the spirit of the soldier.Darkest Hours isn't always a dark film about world war every minute or hours. Not always this film becomes dark every minute but we are also introduced with a story which is quite touching. When Winston Churchill was an antagonist when he first day of his leadership, he was still able to make the right choice for his people despite his mental readiness wasn't ready to become a leader because he was always nervous at the first time in his term. Therefore, this historical figure known for his 'victory' slogan was played by an amazing and excellent acting by Gary Oldman. This is like watching Lincoln, played by Daniel Day-Lewis with his character who seems to portray like a real leader. In this level, Gary Oldman is Winston Churchill. This is not the level of acting anymore but this is a character which is from within him. I know when I first saw this film, Gary Oldman was starring in this movie. But, really? This isn't Gary Oldman but an original figure from Winston Churchill. He was very different when you only knew him as his character from The Dark Knight. It's definitely one of the greatest performances he has ever done in his career. Gary Oldman revealed the side of his essence that he showed through Winston Churchill starting from his attitude, accent, and his character who likes to smoke.Kristin Scott Thomas as Clemmie is great but her character isn't too depth where she is the most character who also has to fill in and participate to support Winston Churchill but it's still one that makes it interesting. However, Lily James as Elizabeth Layton is one of the most interesting. There is in-between character between Elizabeth and Winston who have a pretty interesting relationship between the private secretary and the prime minister because if Elizabeth doesn't exist then the prime minister will remain on the verge of despair. Ben Mendelsohn as King George VI is great too apart from this is a biopic about Winston Churchill, his character is not too exploited but if you want to watch his biography, watch The King's Speech.Darkest Hour is like you enjoy school history lessons but it never feels boring that the teacher who taught you. Gary Oldman is Winston Churchill. He made a new character which was in him as it were not his figure anymore where he changed drastically in this film. The delivery of the story in the film is also easy to convey with some humorous part and the production design is so great, Darkest Hour every frame is a dark historical picture of information that happened at the time. Sometimes gloomy but sometimes warm.
... more
Historical films have always been a soft spot for me, and Darkest Hour is no exception. The story of Winston Churchill and his promotion to Prime Minister of England during World War II, this film lets you see Churchill struggle and succeed. I enjoyed seeing the British political side of the war, and learned a lot about Churchill and how the English government handled WWII. I was captivated the entire time; the story even became inspiring towards the end. I found this film to be complementary to Dunkirk, it included the same period, only the political side of the story. This film added to my understanding of Dunkirk as a whole.I also thought that Gary Oldman's performance was grand. His delivery as Churchill was captivating, and you could tell that he was dedicated to nailing the performance. The makeup team also did an unbelievable job transforming Oldman and definitely deserves the best makeup award. As for the films negatives, I think the film did not excel at thinking outside the box; it was similar to other historical film biopics I have seen. I also think that the film had a few parts that dragged a bit. Other than that, I enjoyed the film.
... more
What a performance by Oldman!We saw how brave Churchill was to cry No Surrender and rally the country. With France surrendering and the government working with Hitler within days it was a very dark hour.
... more