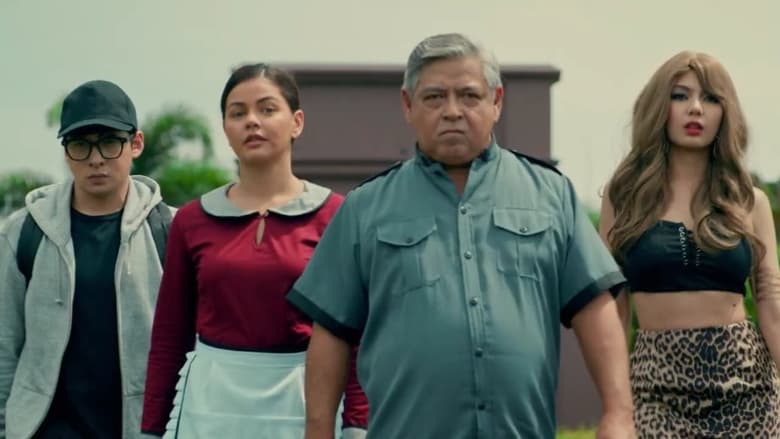 To exact vengeance, a young woman infiltrates the household of an influential family as a housemaid to expose their dirty secrets. However, love will get in the way of her revenge plot.
Seasons & Episode
Seasons 2 : 2023
|
80 Episode
|
MORE
Episode 1 - Choices
May. 08,2023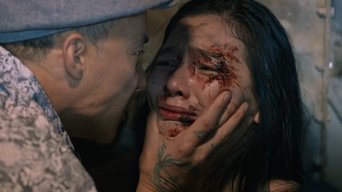 Despite finally admitting to herself that she had fallen for Aidan, Mila chooses to push through with her revenge on the Fieros. While Lala continues to endure torture, Ador gets away with murder once more by pinning Pule's death on someone else.
Episode 2 - Conflicted Hearts
May. 09,2023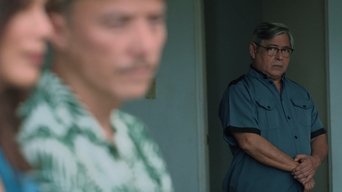 As Leona and Carlos get into a heated fight over the latter's jealousy, Chiara blames Aidan for their family's growing problems. Mila and her team look for a way to cause a stir in the Fiero household and divert their enemies' attention from Lala.
Episode 3 - Out
May. 10,2023
Olga tries to pacify Carlos as his suspicions about Leona get out of control, but to no avail. Mila and Max discover Leona's forbidden love affair and waste no time using the shocking information to their advantage.
Episode 4 - Friendship Over
May. 11,2023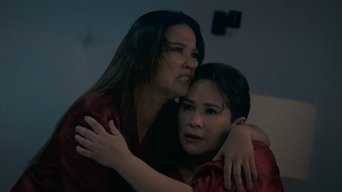 Aidan and Doña Cielo reach a compromise regarding Mila and their family business. Believing that Olga is covering up for Leona, a furious Carlos confronts his long-time friend until the brutal reality of their situation hits him.
Episode 5 - Depravity
May. 12,2023
Max finally finds Lala and tries to save her, but the Fieros' arrival leaves him with no choice but to bide his time and watch his battered ally repeatedly suffer at the enemies' hands. Leona goes back to the Fiero mansion despite Olga's pleas.
Episode 6 - No Escape
May. 15,2023
Max saves Lala, but the two get separated as the former fights Carlos, Ador, and their men. While Abe and Mila anxiously wait for the pair's return, Aidan finds his girlfriend missing in the middle of the night.
Episode 7 - We Will Survive
May. 16,2023
While Lemuel's relentless investigation begins to pay off, Lala steels herself to continue seeking vengeance against the ruthless Fieros. Sensing something amiss after Carlos returns home, Leona anxiously looks for Olga.
Episode 8 - Breather
May. 17,2023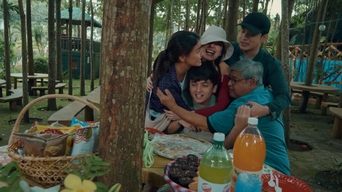 Learning of what Carlos did to her lover, Leona urges Olga to hide for the time being. Unaware of Lemuel's developing pursuit, Alexa and her team take a breather from their mission. Meanwhile, the Madrigaleses brew a sinister plot.
Episode 9 - Nightmare
May. 18,2023
Alexa and her team do their utmost to keep the oblivious Nico out of harm's way as he grows closer to Chiara. While the Fieros' troubles get cleared up, a terrifying nightmare haunts Mila after Aidan affirms his love for her.
Episode 10 - Fall Out
May. 19,2023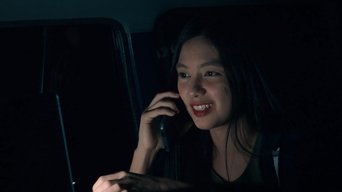 Tension rises at the Fieros' party after Mila accepts Aidan's marriage proposal in front of everyone, leaving Sophie heartbroken and disgraced. Max and Lala face danger as they search for their loved ones' graves.
Episode 11 - Kudos
May. 22,2023
Aidan beams with joy as Mila accepts his marriage proposal. Lemuel's small celebration with his loved ones is cut short by a report of an intruder. However, nothing can be more disruptive than the shocking news that reaches Doña Cielo.
Episode 12 - Through the Fire
May. 23,2023
Following Doña Cielo's threats, Leona hatches a plan to get what she thinks she deserves from their family. While Carlos falls apart at the seams and lands in a tragic situation, a disguised Mila encounters Lemuel at the Fieros' cockpit.
Episode 13 - Grief
May. 24,2023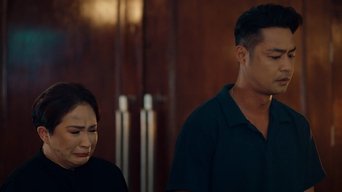 Grief plagues the Fiero household when the news of Carlos' unfortunate demise reaches them. Unknown to Alexa and her team, Lemuel pins the incident on them following his scuffle with an unidentified woman.
Episode 14 - Implications
May. 25,2023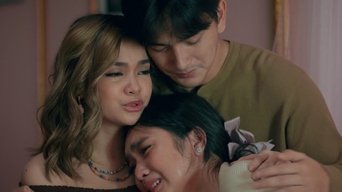 While the family mourns Carlos' death, Doña Cielo brings Leona's affair into the open and accuses her daughter-in-law of killing her son. Max takes action in an effort to thwart the police investigation against him.
Episode 15 - Mourning
May. 26,2023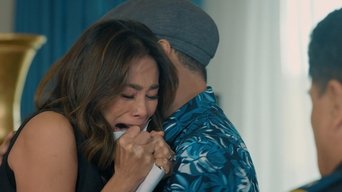 Leona tries to clear the air with Aidan about her affair and defends her lover from his malicious accusations. While the people of El Hambra join the Fieros in mourning Carlos' death, a resentful ally puts on a sympathetic mask.
Episode 16 - Loss
May. 29,2023
As the Fieros lay Carlos' remains to rest, an emotional Aidan vows to avenge his father's death. Emotions run even higher when not just one, but two unwanted guests show up uninvited at Carlos' funeral.
Episode 17 - Broken Pieces
May. 30,2023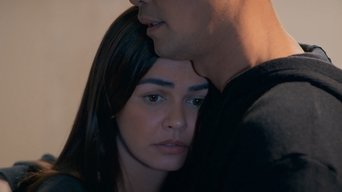 Trying to pick up the broken pieces left by Carlos' demise, Leona reiterates her and Olga's innocence, but Aidan remains doubtful of his mother's words. Lemuel obtains more clues that may lead him to Max.
Episode 18 - The Culprit
May. 31,2023
Nico's efforts to comfort Chiara draw spiteful reactions from the Fieros, forcing the grieving teen to demand an impossible request from Mila. Later, Alexa is taken aback by Lala's shocking confession.
Episode 19 - One Down
June. 01,2023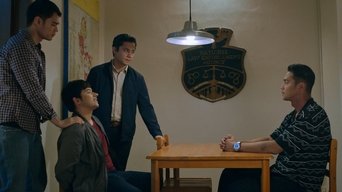 Lala's plan backfires, putting Max and their team in a tight spot. While the guilty Fieros tremble as ghosts from their past return to haunt them, a determined Aidan sets out to uncover the truth behind his family's spiral of problems.
Episode 20 - Wreckage
June. 02,2023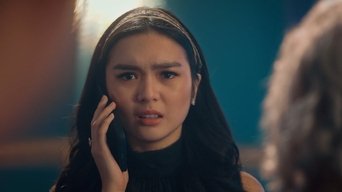 While Aidan struggles to come to terms with the skeletons in his family's closet, Alexa remains torn between her growing feelings for him and her team's mission. Chiara seeks solace from Nico after getting wind of Leona's affair with Olga.
Episode 21 - Developments
June. 05,2023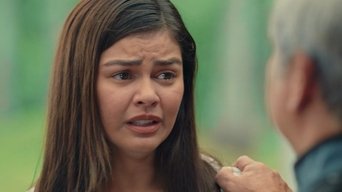 Chiara receives a harsh scolding from Doña Cielo for staying the night at Nico's place. Alexa obtains a shocking and crucial piece of information against the Fieros after Aidan's expansion plans alarmed his guilty family members.
Episode 22 - Body Cavity
June. 06,2023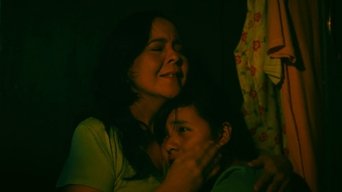 While Lemuel investigates the alleged corpses found at their cockpit arena, the sinful Fieros attempt to dispose of their dirty linens. Alexa toughens up her crestfallen team members and thinks of a plan to find their loved ones' remains.
Episode 23 - Espionage
June. 07,2023
Abe retains his job and gets assigned by Doña Cielo to be Chiara's driver. To avoid having his cover blown, he fails to stop Chiara from escaping to go on a date with Nico. Feliz and Ador are eaten up with guilt as their long-buried crimes resurface.
Episode 24 - Consequences
June. 08,2023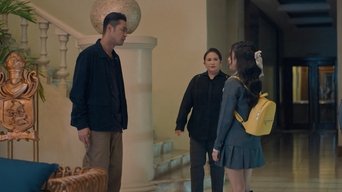 Chiara continues her acts of rebellion against her family, jeopardizing Nico's scholarship and Abe's job. Mila finds a chance to probe for information when Aidan suffers from another haunting nightmare. Ador falls prey to a surprise attack.
Episode 25 - Smear Campaign
June. 09,2023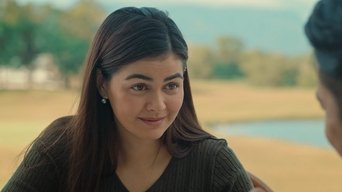 Rolando fumes upon learning of Nico's expulsion from school because of Chiara. In an effort to clear her father's name, Sophie drags Mila and the Fieros through the mud. Lemuel receives a troubling order regarding Carlos' case.
Episode 26 - Hitched
June. 12,2023
Fed up with his family's relentless meddling with his relationship, Aidan finds a way to permanently keep Mila by his side. While Abe and Lala struggle to squeeze the truth out of Ador, Alexa gets wind of an enemy's another dirty move.
Episode 27 - Hacked
June. 13,2023
Amid the opportunity to get his loved ones' remains, Rolando refuses to lay them to rest just yet in hopes of bringing their enemies to their downfall. Unaware of Aidan and Mila's union, the Fieros are thrown into a panic upon losing their wealth.
Episode 28 - Warning
June. 14,2023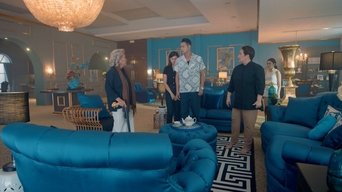 Lemuel pursues an anonymous tip and discovers the possible remains of the Fieros' four missing houseworkers. While Aidan is forced to break the news of his new status to his family in an untimely manner, Ador is able to send them a warning.
Episode 29 - Uncovering Dirt
June. 15,2023
While Mila and Aidan bask in marital bliss, an upset Chiara makes up her mind to leave the mansion. Dread fills the Fieros when news about their long-kept filthy secret breaks out and sparks an investigation against them.
Episode 30 - Blood Don't Lie
June. 16,2023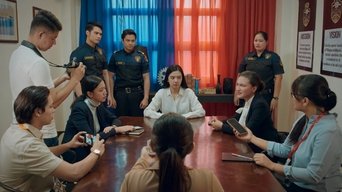 Max cooperates with Lemuel and undergoes DNA testing in a bid to formally reopen the case of the Fieros' four missing houseworkers. Striking while the iron is hot, Lala decides to come forward but unwittingly puts herself at risk.
Episode 31 - Character Assassination
June. 19,2023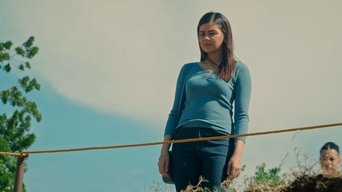 While the Fieros find a cunning way to counter Lala and Max's claims, Alexa vows to do whatever it takes to prove the wicked family's guilt. Chiara and Nico grow closer as they spend more time together, oblivious to all the chaos back home.
Episode 32 - Quid Pro Quo
June. 20,2023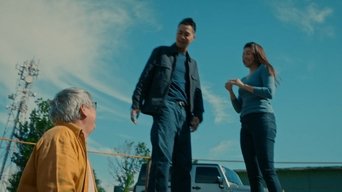 Alexa and Rolando make plans on how to get Lala and Max out of jail and continue their investigation in La Muerte. Unbeknownst to them, Doña Cielo forces Ador to take the blame for the death of their three household staff.
Episode 33 - Mea Culpa
June. 21,2023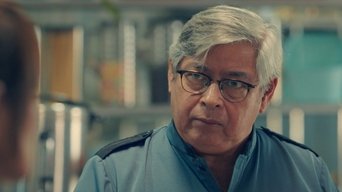 Ador surrenders himself to the authorities, leaving Feliz devastated knowing that her family has a hand in it. Abe makes use of his return to the mansion to subtly interrogate Precious. Tension builds when Ador gets jailed together with Max.
Episode 34 - Ping Pong
June. 22,2023
The DNA test results finally reveal the brutal deaths of Noel, Lydia, and Rizza, bringing renewed pain to Alexa's team. Before their family gets further implicated, Leona finds a way to turn the tables through Ador's shocking revelation.
Episode 35 - Sacrificial Lamb
June. 23,2023
While Alexa asserts Olivia's innocence in the deaths of the Fieros' three other houseworkers, Pilar shares pivotal information about the case with Alejandro. Feliz confronts Ador over his decision to take the fall for her family.
Episode 36 - Incriminating Proof
June. 26,2023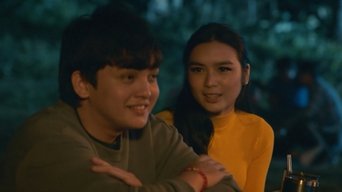 Abe inches closer to obtaining crucial information from Precious as her conscience starts to get the best of her. Alexa gets hold of incriminating evidence against Carlos and soon finds an important clue concerning her mother.
Episode 37 - Rue the Day
June. 27,2023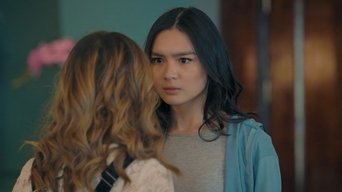 Following her hunch, Mila figures out a way to secretly search for Olivia's remains in La Muerte. Nico learns that Rizza's body has been found, prompting Rolando and Alexa to confess everything to him.
Episode 38 - Elusive Justice
June. 28,2023
While Nico struggles to accept his family's revelations, justice remains elusive for Max and Lala when the tables turn against them and in favor of the Fieros. Refusing to back down, Alexa sets out to uncover the truth about her mother.
Episode 39 - Hidden
June. 29,2023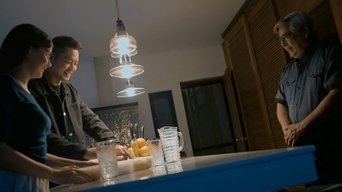 Lala's attempt to escape from the police fails, while Abe sends Nico away from Chiara and the Fieros. In hopes of finding answers, Mila makes up an excuse to be able to continue investigating the property in La Muerte.
Episode 40 - Resurrection Day
June. 30,2023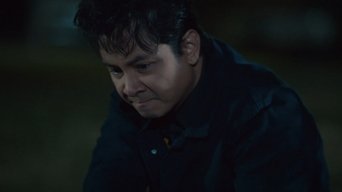 Olga and Leona's move to take over the company takes a toll on Doña Cielo's health, further straining Aidan's relationship with his mother. Alexa and Max search for clues in Alejandro's house, unaware of a bigger secret lying behind its closed doors.
Episode 41 - Backfired
July. 03,2023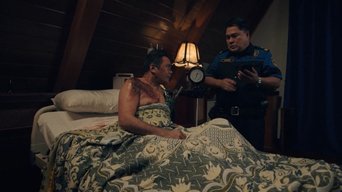 While Doña Cielo's condition worsens, Carlos, who faked his own death to avoid persecution, finally regains consciousness. Lemuel catches Mila and obtains his late brother's investigation records regarding the deaths of the four Fiero houseworkers.
Episode 42 - Crumbling Walls
July. 04,2023
Alexa, Rolando, and Max set their sights on getting Lala out of jail despite their skepticism toward Lemuel. The Fiero family feud intensifies as Aidan continues to stand his ground against Leona and Olga.
Episode 43 - Allies
July. 05,2023
While Chiara grows anxious over his sudden disappearance, Nico remains conflicted about getting in touch with his girlfriend. Alexa persuades Lemuel to cooperate with her. Sophie reveals a new trick up her sleeve to get hold of Aidan.
Episode 44 - He Lives
July. 06,2023
Leona's hurtful words lead Chiara to question her own identity. Getting the shock of his life upon seeing a familiar face, Aidan finds himself caught in another dilemma when he receives a demanding request.
Episode 45 - Father Figure
July. 07,2023
After learning of Alejandro's offer to Lala, Lemuel grows increasingly suspicious of his godfather and decides to probe the latter's house. While Alexa's affection for Aidan alarms Rolando, Carlos remains distrustful of his son's wife.
Episode 46 - Cloaked
July. 10,2023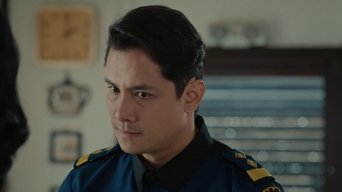 Aidan secretly brings Carlos home, leaving an oblivious Leona terrified when she somehow catches a glimpse of her dead husband. Tension builds between Lemuel and Alejandro. Alexa and Rolando's digging at La Muerte finally bears fruit.
Episode 47 - Resurrection
July. 11,2023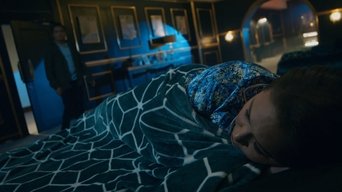 Doña Cielo returns home from the hospital. Sophie receives an enticing offer from Leona as she begins to reconsider her partnership with the Fieros. Alexa comes across something unexpected while trying to search for Carlos' belongings.
Episode 48 - Hide and Seek
July. 12,2023
After learning of Alexa's startling discovery at the Fiero mansion, Rolando finds a way to collect evidence of Carlos' lies, while Lemuel links the news to Alejandro's suspicious behavior. Sophie gets hold of a trump card against Mila.
Episode 49 - Return of the Undead
July. 13,2023
Sophie attempts to drive Aidan and Mila apart using the picture she took of her rival. While Carlos gets forced to come out of the shadows when news of his existence breaks out, a heated confrontation ensues between Lemuel and Alejandro.
Episode 50 - Repercussions
July. 14,2023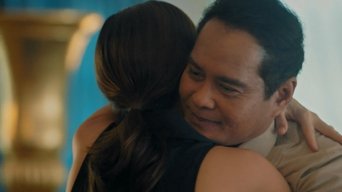 Secrets and lies start to strain Aidan and Mila's relationship. Upon his return, Carlos wastes no time dealing with his enemies and orders his accomplice to get the job done, putting Lala's life in grave danger.
Episode 51 - Change of Heart
July. 17,2023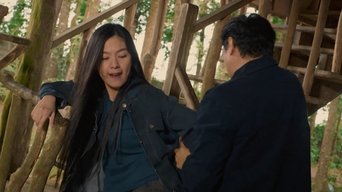 Lemuel saves Lala from Chief Isidro's underling and realizes that the man he looks up to is nothing but a paid henchman in uniform. Meanwhile, Carlos puts Leona in a very tight and painful spot when he shows him a live attempt to kill Olga.
Episode 52 - Crash and Burn
July. 18,2023
As Chiara's car accident leaves her seriously injured, Carlos makes up a story to appease his daughter over Leona's cold treatment of her and later tells off his wife. With Lemuel's help, Alexa's team discovers another devastating truth.
Episode 53 - Secret's Out
July. 19,2023
Despite struggling to accept their shocking discovery, Lemuel resolves to join Alexa's team in their quest for the truth. Displeased with the Fieros' façade of a happy family, Olga decides to take matters into her own hands at the expense of Chiara.
Episode 54 - Inheritance
July. 20,2023
After finding out the truth from Olga, Chiara makes it her mission to unravel the mystery of her identity and asks Nico to help her. Ador sneaks inside Cielo's room, only to get stunned upon finding the late Fiero patriarch's last will and testament.
Episode 55 - Falsified
July. 21,2023
After finding a crucial piece of information in old CCTV footage and learning the truth about Chiara's identity from Nico, Alexa seeks Lemuel's help in investigating the roots of Carlos' daughter. Aidan convinces Mila to return to the Fiero mansion.
Episode 56 - Sisters
July. 24,2023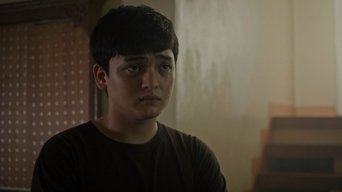 After successfully taking Olivia's ashes, Mila and her team finally hold a funeral for their departed loved ones. While Nico meets with Chiara to reveal the heartbreaking truth, Mila makes a desperate move to confirm her hunch about the young Fiero.
Episode 57 - Versions of Truth
July. 25,2023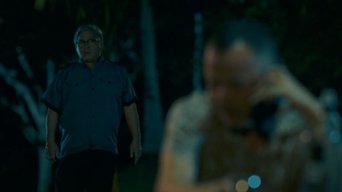 Chiara hears Carlos' version of the truth as she confronts him about the malicious allegations against their family. While Alexa struggles to come to terms with her recent discovery, Rolando learns valuable information regarding their enemies.
Episode 58 - Meet-up
July. 26,2023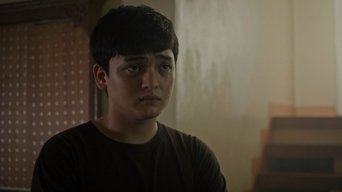 After getting her father's side of the story, Chiara meets with Nico to clear her family's name. Unknown to Alexa's team, this meet-up puts their mission on the line as Clint and Chiara catch Abe talking to Nico.
Episode 59 - Manhunt
July. 27,2023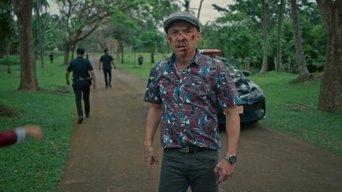 With his deceit exposed, Rolando runs for his life as the vicious Fieros hunt him down. Leona lashes out at Chiara for hiding Nico's identity and his connection to Abe from them, which Alexa witnesses.
Episode 60 - Under One Roof
July. 28,2023
Lemuel pledges alliance with Alexa's team by taking Rolando and the others under his protection. Guilt fills Mila when Aidan vows to trust her despite his family's misgivings, unaware that her husband is doing an investigation of his own.
Episode 61 - Daughters
July. 31,2023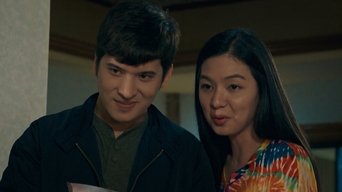 While Chiara continues to suffer her family's wrath for the whole Nico-Abe hullabaloo, Mila struggles to hold back her emotions as she sees her sister deal with her truths. Abe manages to unravel another Fiero secret.
Episode 62 - Truth Bombs
August. 01,2023
Feliz's and Chiara's worlds come crashing down when they discover the truth about their identities. While Aidan inches closer to unmasking his wife's true face, emotions get the best of Alexa as she makes a rash move to comfort her sister.
Episode 63 - Avenger
August. 02,2023
While the Fieros hunt her down upon discovering her true identity, Alexa faces her team's fury as her reckless decision puts their mission in peril. Struggling to cope with his wife's betrayal, Aidan goes off the deep end.
Episode 64 - Survivor
August. 03,2023
Now that all its members have been unmasked, Alexa's team thinks of a new plan to exact revenge on the Fieros. Still doubtful of Carlos' version of the truth, Chiara turns to Feliz for answers about what really happened in the past.
Episode 65 - Out in the Open
August. 04,2023
To give her allies an opportunity to make a move, Alexa finally comes forward to expose the Fieros' dirty linen. Torn between his family and the woman he loves, Aidan decides to meet with Mila.
Episode 66 - Skeletons in the Laundry
August. 07,2023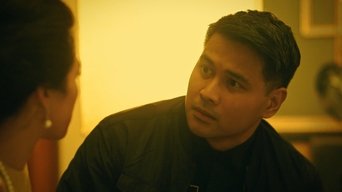 Nico tries to convince Abe and the rest to leave El Hambra after he and Mila almost got caught by Carlos. Cielo asks for Alejandro's help in clearing her family's name, unaware that Pilar has unearthed one of Fieros' skeletons in the closet.
Episode 67 - Gunpoint
August. 08,2023
Alarmed over Lemuel's new evidence, Doña Cielo thinks of a way to vindicate her family. Lala and Max enlist Nico and Dennis' help to get ahold of Chiara in an effort to clear Alexa's path to vengeance, unwittingly putting the teens' lives in danger.
Episode 68 - Manipulations
August. 09,2023
While Nico and Dennis' lives hang in the balance, the guilty Fieros brainwash Chiara into thinking the worst of her friends and Alexa. A new police chief takes over the case involving the influential clan.
Episode 69 - Outrage
August. 10,2023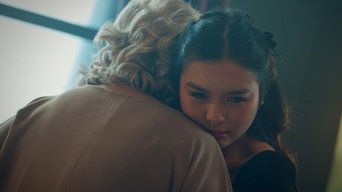 Leona unexpectedly allows Chiara to visit Nico in the hospital. After Lemuel confirms that the remains found at Alejandro's house belong to Olivia, Alexa publicly expresses her rage toward the Fieros as she finally lays her mother to rest.
Episode 70 - Torture
August. 11,2023
Abe gets an opportunity to settle the score with Ador after Lala and Max managed to abduct the Fiero scapegoat. Carlos flies into a rage as he confronts Doña Cielo and Feliz about the truth.
Episode 71 - End is Near
August. 14,2023
Max urges Rolando not to be blinded by rage and become the monsters they are fighting. Feliz lashes out at her family for showing no concern over Ador's disappearance, only to receive a shocking news before the day ends.
Episode 72 - Rapist
August. 15,2023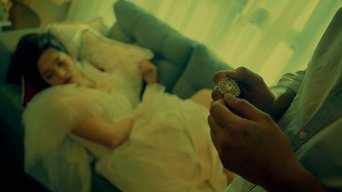 A devastated Feliz draws a line between her family and the rest of the Fieros, blaming the latter for Ador's tragic fate. Later, Alejandro's crime against Cielo finally comes to light, while Chiara gets stunned by another horrifying revelation.
Episode 73 - Dirty Little Secret
August. 16,2023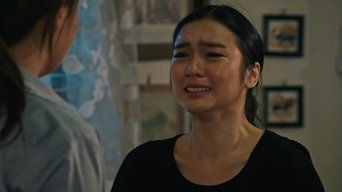 As Carlos gets away with attacking Max through Olga's help, Alexa's team takes the fight for justice to social media. Upon discovering the ugly truth about the family she grew up in, Chiara leaves the Fiero mansion and heads to her sister.
Episode 74 - Dreams and Realities
August. 17,2023
As Aidan looks for answers to his nightmares, a shocking discovery about the night Olivia died pushes him to surrender to the police. However, Carlos pulls a trick up his sleeve to prevent his son from ending up in jail.
Episode 75 - Explosion
August. 18,2023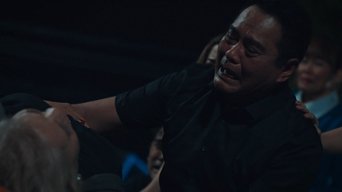 Aidan refuses to be part of his family's iniquity anymore after Leona posted bail for him and Carlos. Doña Cielo visits the Blazing Fiero cockpit arena for the last time, only to encounter Rolando amid his team's explosive revenge plot.
Episode 76 - Fallen
August. 21,2023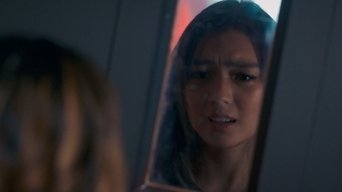 Falling into the deepest pit of grief following Cielo's demise, Carlos tightens his grip on his family as he vows to get back at Abe and his accomplices. Feliz overhears their kitchen staff talking about Precious' sudden departure.
Episode 77 - Trapped
August. 22,2023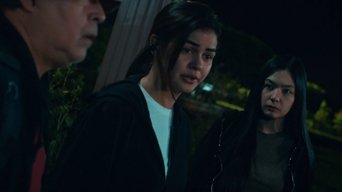 An unsuspecting Carlos sells the Blazing Fiero Corporation to a businessman with a silent partner. Aidan moves to get Chiara out of the Fiero mansion, unaware that Alexa is also on a dangerous quest to rescue her sister.
Episode 78 - The Ugly Truth
August. 23,2023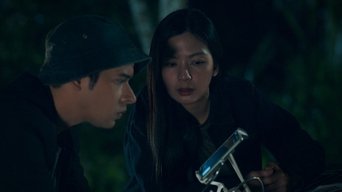 Max finally confesses his love for Lala. Feliz locks horns with Carlos upon learning of his plan for their family. The whole truth surrounding Olivia's death is revealed as Alexa gets into a heated confrontation with Leona.
Episode 79 - The Final Sacrifice
August. 24,2023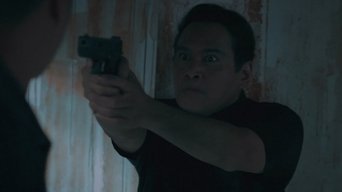 While Rolando, Lala, and Max work with Aidan to save Alexa, Nico and Chiara get dragged into the fray as Carlos' men abduct the young Fiero. Soon, Carlos' destructive wrath brings more pain to Alexa's team.
Episode 80 - Explosive Ending
August. 25,2023
Aidan rushes to save Leona from Alexa's vengeful wrath, until he learns the horrifying truth about Olivia's death. As Carlos pulls off his one last trick, Alexa and Aidan race against time to get their loved ones out of harm's way.
Seasons 1 : 2023
|
73 Episode
|
MORE