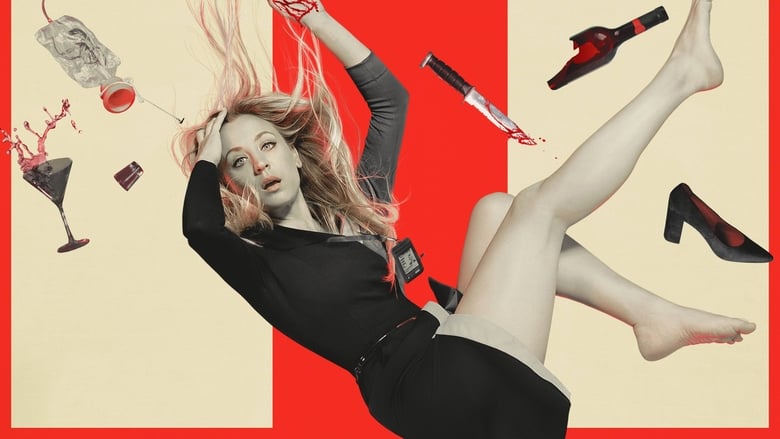 Flight attendant Cassandra Bowden wakes in her hotel room hungover from the night before in Dubai with a dead body lying next to her. Afraid to call the police, she continues her morning as if nothing happened. In New York, she is met by FBI agents who question her about her recent layover in Dubai. Still unable to piece the night together, she begins to wonder if she could be the killer.
Seasons & Episode
Seasons 1 : 2020
|
8 Episode
|
MORE
Similar titles
Goosebumps
Anything can turn spooky in this horror anthology series based on the best-selling books by master of kid horror, R.L. Stine. In every episode, see what happens when regular kids find themselves in scary situations, and how they work to confront and overcome their fears.
Goosebumps
1995
Prime Video
The Exorcist
Follow the lives of two very different priests tackling one family's case of terrifying demonic possession.
The Exorcist
2016
The Handmaid's Tale
Set in a dystopian future, a woman is forced to live as a concubine under a fundamentalist theocratic dictatorship. A TV adaptation of Margaret Atwood's novel.
The Handmaid's Tale
2017
Prime Video
The Night Manager
Former British soldier Jonathan Pine navigates the shadowy recesses of Whitehall and Washington where an unholy alliance operates between the intelligence community and the secret arms trade. To infiltrate the inner circle of lethal arms dealer Richard Onslow Roper, Pine must himself become a criminal.
The Night Manager
2016
Prime Video
Babylon
Seizaki Zen is a prosecutor with the Tokyo District Public Prosecutors' Office. While investigating illegal acts by a certain pharmaceutical company, Seizaki stumbles upon a page stained with a mixture of blood, hair and skin, along with the letter "F" scribbled all across the sheet. As he investigates further, the case goes beyond Zen's imagination and becomes vastly complex, challenging his sense of justice and his knowledge of the truth. Digging deeper into the investigation, Zen begins to uncover a concealed plot behind the ongoing mayoral election and ties to many people of interest involved in the election and those closer than he thinks. The case grows more severe and propels Zen into an unforeseen hurricane of corruption and deceit behind the election, the establishment of the Shiniki district, and the mysterious woman associated with it all.
Babylon
2019
The Haunting of Hill House
The Crains, a fractured family, confront haunting memories of their old home and the terrifying events that drove them from it.
The Haunting of Hill House
2018
Lovecraft Country
The anthology horror series follows 25-year-old Atticus Freeman, who joins up with his friend Letitia and his Uncle George to embark on a road trip across 1950s Jim Crow America to find his missing father. They must survive and overcome both the racist terrors of white America and the malevolent spirits that could be ripped from a Lovecraft paperback.
Lovecraft Country
2020
Alias Grace
Based on the true story of Grace Marks, a housemaid and immigrant from Ireland who was imprisoned in 1843, perhaps wrongly, for the murder of her employer Thomas Kinnear. Grace claims to have no memory of the murder yet the facts are irrefutable. A decade after, Dr. Simon Jordan tries to help Grace recall her past.
Alias Grace
2017
Mindhunter
An agent in the FBI's Elite Serial Crime Unit develops profiling techniques as he pursues notorious serial killers and rapists.
Mindhunter
2017
Cardinal
Detective John Cardinal attempts to uncover the mystery of what happened to the missing 13-year-old girl whose body is discovered in the shaft-head of an abandoned mine. At the same time, he comes under investigation by his new partner, Lise Delorme, a tough investigator in her own right.
Cardinal
2017