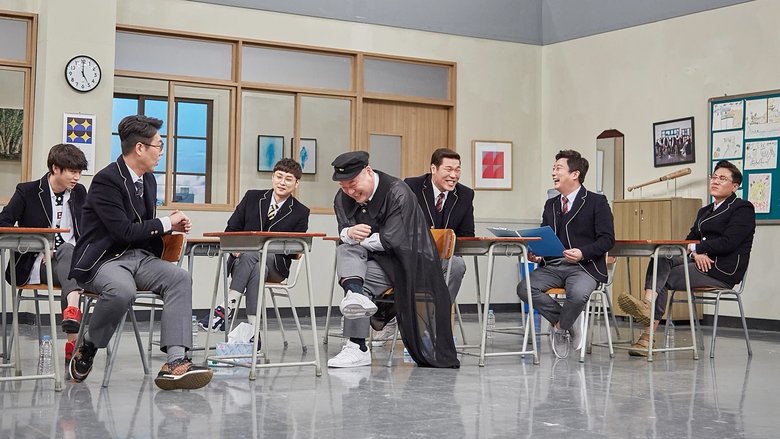 Male celebs play make-believe as high schoolers, welcoming star transfer students every week and engaging in battles of witty humor and slapstick.
Seasons & Episode
Seasons 1 : 2015
|
298 Episode
|
MORE
You May Also Like
You Hee-yeol's Sketchbook
You Hee-yeol's Sketchbook is a Korean pop music program that is both a talk show and live music show. The host of this program is You Hee-yeol, also known as Toy, a one-man project band. This program has aired since April 24, 2009.
You Hee-yeol's Sketchbook
2009
Running Man
These days, variety entertainment is gradually disappearing. It is one of Korea's representative variety entertainment shows that has been in charge of Sunday evenings for over 10 years. In this program, many stars and members play games and missions together. It is characterized by going around several places. In particular, this program focuses solely on laughter among the many fun elements of entertainment. Open your eyes! Big fun enters! Open your mouth! A big smile enters! Open your mind! Instructive lesson enters!
Running Man
2010