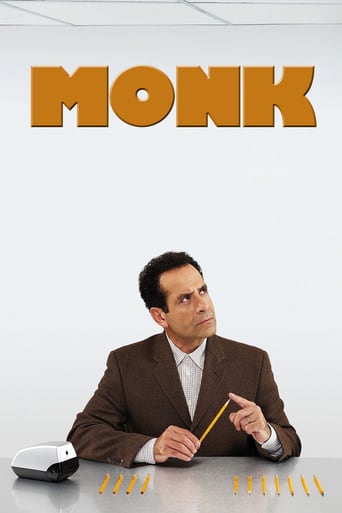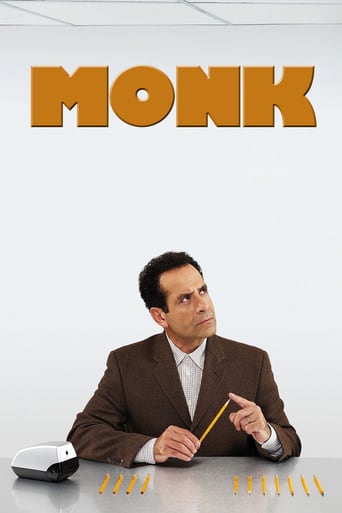 Monk
December. 04,2009 TV-14
Adrian Monk was once a rising star with the San Francisco Police Department, legendary for using unconventional means to solve the department's most baffling cases. But after the tragic (and still unsolved) murder of his wife Trudy, he developed an extreme case of obsessive-compulsive disorder. Now working as a private consultant, Monk continues to investigate cases in the most unconventional ways.
Similar titles
Instinct
Dr. Dylan Reinhart, a gifted author, university professor and former CIA operative is lured back to his old life by tenacious top NYPD Detective Lizzie Needham. Though Dylan and Lizzie initially clash, when it comes to catching killers, they make an ideal team.
Instinct
2019
Veronica Mars
In the fictional town of Neptune, California, student Veronica Mars progresses from high school to college while moonlighting as a private investigator under the tutelage of her detective father. In each episode Veronica solves a different stand-alone case while working to solve a more complex mystery.
Veronica Mars
2019
Warrior
A gritty, action-packed crime drama set during the brutal Tong Wars of San Francisco's Chinatown in the second half of the 19th century. The series follows Ah Sahm, a martial arts prodigy who immigrates from China to San Francisco under mysterious circumstances, and becomes a hatchet man for one of Chinatown's most powerful tongs.
Warrior
2019
Marvel's Jessica Jones
After a tragic ending to her short-lived super hero stint, Jessica Jones is rebuilding her personal life and career as a detective who gets pulled into cases involving people with extraordinary abilities in New York City.
Marvel's Jessica Jones
2019
The Blacklist
Raymond "Red" Reddington, one of the FBI's most wanted fugitives, surrenders in person at FBI Headquarters in Washington, D.C. He claims that he and the FBI have the same interests: bringing down dangerous criminals and terrorists. In the last two decades, he's made a list of criminals and terrorists that matter the most but the FBI cannot find because it does not know they exist. Reddington calls this "The Blacklist". Reddington will co-operate, but insists that he will speak only to Elizabeth Keen, a rookie FBI profiler.
The Blacklist
2019
Private Eyes
Ex-pro hockey player Matt Shade irrevocably changes his life when he teams up with fierce P.I. Angie Everett to form an unlikely investigative powerhouse.
Private Eyes
2019
Deception
Cameron Black is the world's greatest illusionist. At least, that's what people used to call him - before his greatest secret was exposed and his career destroyed. Even worse, Cameron has good reason to believe this was no accident.
Deception
2018
Take Two
Sam Swift, the former star of a hit cop series whose epic breakdown is broadcast to the public and sends her to rehab. Desperate to restart her career, she talks her way into shadowing lone-wolf private investigator Eddie Valetik as research for a potential comeback role. Though Eddie resents the babysitting gig, high-spirited Sam uses the skills she learned as an actor playing a cop and proves herself to be surprisingly valuable.
Take Two
2018
Fuller House
D.J. Tanner-Fuller is a widow and mother of three. Things become too much to handle, so she asks for help from her sister Stephanie and her best-friend Kimmy.
Fuller House
2018
Sherlock
A modern update finds the famous sleuth and his doctor partner solving crime in 21st century London.
Sherlock
2017