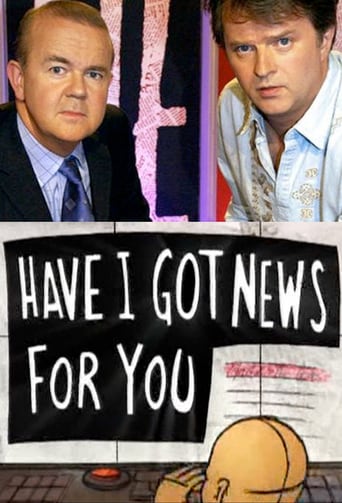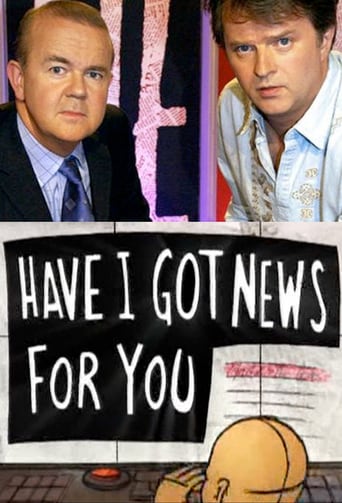 Have I Got News for You
June. 09,2019
AD: This title is currently not available on Prime Video
Hilarious, totally-irreverent, near-slanderous political quiz show, based mainly on news stories from the last week or so, that leaves no party, personality or action unscathed in pursuit of laughs.
Similar titles
Full Frontal with Samantha Bee
Samantha Bee breaks up late-night's all-male sausage fest with her nuanced view of political and cultural issues, her sharp interview skills, her repartee with world leaders and, of course, her 10-pound lady balls.
Full Frontal with Samantha Bee
2020
8 Out of 10 Cats Does Countdown
Jimmy Carr, Sean Lock and Jon Richardson take on the famous words and numbers quiz.
8 Out of 10 Cats Does Countdown
2020
Would I Lie to You?
A comedic panel show featuring team captains Lee Mack and David Mitchell plus two guests per side, hosted by Rob Brydon (formerly Angus Deayton). Each person must reveal embarrassing facts and outrageous lies during a series of different rounds including "Home Truths", "This Is My..." and "Quickfire Lies". It is up to the opposing team to tell tall tales from fantastic facts.
Would I Lie to You?
2020
QI
Comedy quiz show full of quirky facts, in which contestants are rewarded more if their answers are 'quite interesting'.
QI
2020
The Last Leg
After winning plaudits and critical acclaim for their show during the Paralympic Games, comedian Adam Hills and regular panellists Josh Widdicombe and Alex Brooker return to provide a comic review of the significant moments of the past seven days. There will also be live studio challenges and recorded segments each week, including Alex's quest to participate in the Rio Paralympics in 2016.
The Last Leg
2020
Mock the Week
Mock the Week is a British topical celebrity panel game hosted by Dara Ó Briain. The game is influenced by improvised topical stand-up comedy, with several rounds requiring players to deliver answers on unexpected subjects on the spur of the moment.
Mock the Week
2019
Veep
A look into American politics, revolving around former Senator Selina Meyer who finds being Vice President of the United States is nothing like she expected and everything everyone ever warned her about.
Veep
2019
BoJack Horseman
Meet the most beloved sitcom horse of the 90s - 20 years later. BoJack Horseman was the star of the hit TV show "Horsin' Around," but today he's washed up, living in Hollywood, complaining about everything, and wearing colorful sweaters.
BoJack Horseman
2019
Last Week Tonight with John Oliver
A half-hour satirical look at the week in news, politics and current events.
Last Week Tonight with John Oliver
2019
Taskmaster
Greg Davies is the Taskmaster, and with the help of his ever-loyal assistant Alex Horne, they will set out to test the wiles, wit, wisdom and skills of five hyper-competitive comedians. Who will be crowned the Taskmaster champion in this brand new game show?
Taskmaster
2019