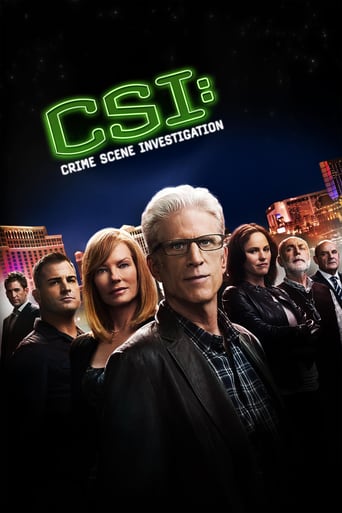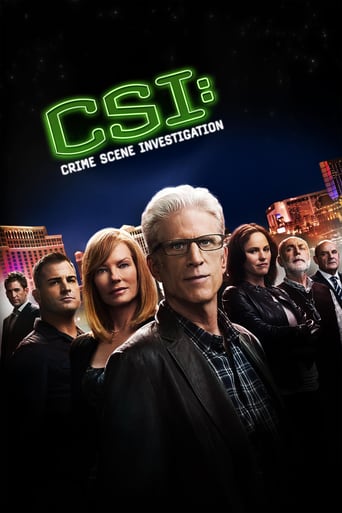 CSI: Crime Scene Investigation
February. 15,2015 TV-14
AD: This title is currently not available on Prime Video
A Las Vegas team of forensic investigators are trained to solve criminal cases by scouring the crime scene, collecting irrefutable evidence and finding the missing pieces that solve the mystery.
Related
NCIS
From murder and espionage to terrorism and stolen submarines, a team of special agents investigates any crime that has a shred of evidence connected to Navy and Marine Corps personnel, regardless of rank or position.
NCIS
2019
Criminal Minds
An elite team of FBI profilers analyze the country's most twisted criminal minds, anticipating their next moves before they strike again. The Behavioral Analysis Unit's most experienced agent is David Rossi, a founding member of the BAU who returns to help the team solve new cases.
Criminal Minds
2019
Bones
Dr. Temperance Brennan and her colleagues at the Jeffersonian's Medico-Legal Lab assist Special Agent Seeley Booth with murder investigations when the remains are so badly decomposed, burned or destroyed that the standard identification methods are useless.
Bones
2017
Castle
After a serial killer imitates the plots of his novels, successful mystery novelist Richard "Rick" Castle receives permission from the Mayor of New York City to tag along with an NYPD homicide investigation team for research purposes.
Castle
2016
The Mentalist
Patrick Jane, a former celebrity psychic medium, uses his razor sharp skills of observation and expertise at "reading" people to solve serious crimes with the California Bureau of Investigation.
The Mentalist
2015
CSI: NY
CSI: NY is an American police procedural television series that ran on CBS from September 22, 2004 to February 22, 2013 for a total of nine seasons and 197 original episodes. The show follows the investigations of a team of NYPD forensic scientists and police officers identified as "Crime Scene Investigators".
CSI: NY
2013
House
Dr. Gregory House, a drug-addicted, unconventional, misanthropic medical genius, leads a team of diagnosticians at the fictional Princeton–Plainsboro Teaching Hospital in New Jersey.
House
2012
CSI: Miami
CSI: Miami follows Crime Scene Investigators working for the Miami-Dade Police Department as they use physical evidence, similar to their Las Vegas counterparts, to solve grisly murders. The series mixes deduction, gritty subject matter, and character-driven drama in the same vein as the original series in the CSI franchise, except that the Miami CSIs are cops first, scientists second.
CSI: Miami
2012
Medium
Allison Dubois works in the District Attorney's office using her natural intuition about people and her ability to communicate with the dead to help to solve crimes. Her dreams often give her clues to the whereabouts of missing people.
Medium
2011
Numb3rs
Inspired by actual cases and experiences, Numb3rs depicts the confluence of police work and mathematics in solving crime as an FBI agent recruits his mathematical genius brother to help solve a wide range of challenging crimes in Los Angeles from a very different perspective.
Numb3rs
2011