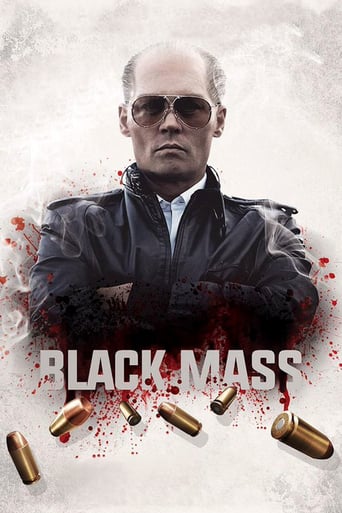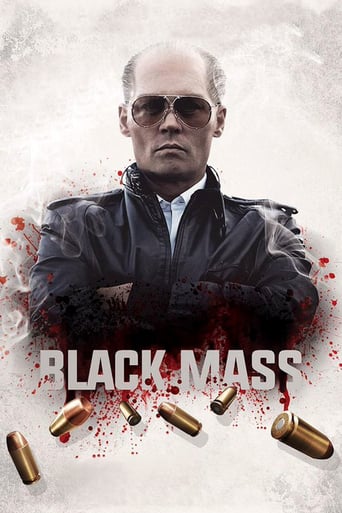 Black Mass
September. 04,2015 R
AD: This title is currently not available on Prime Video
The true story of Whitey Bulger, the brother of a state senator and the most infamous violent criminal in the history of South Boston, who became an FBI informant to take down a Mafia family invading his turf.
Reviews
The film tells the true story of Whitey Bulger, and there are various strands of it which could have been the focus of that story (his links to his Senator Brother, links to the IRA, etc) , but the one chosen is his partnership with the FBI. This reveals the murky nature of the FBI at that time in which his agent handler is more concerned with using Whitey to further his own career, protecting him as a source, rather than using Whitey as an informant to bring down the Italian Mafia. This is because they grew up togethor. The inter-relationships are sketched out more as politics, and business, rather than personal, and whilst engaging, the lack of that personal element is what keeps this film as a steady film, rather than an outstanding one, despite some excellent acting, and period style.
... more
The film leaves a lot of blank spaces and concentrates only on the most memorable moments of the crime life of Bulger. It think it is mostly due to length. The film has a limited time. A whole miniserie could be dedicated to the more complete story of Bulger and the mafia take of Boston with more details. It will likely be done because there are lots of lessons in it. For what it is, this film gives plenty.
... more
Continuing my plan to watch every Johnny Depp movie in order, I come to Black MassDepp gives a tour de force performance that reminds you why he was so much fun to watch in the first place. He shows us different sides of Bulger. We see the tender father, the loving son, the loyal friend and brother. But of course we see the cold, violent, psychopathic gangster. Depp's portrayal is by far the best thing he has done for years. Truthfully I expected an Oscar nomination, but it never came. All the support cast is excellent; especially Joel Edgerton and Benedict Cumberbatch. Also look out for Juno Temple in a scene stealing sequence that begins outside a police station and ends in a deserted house. That's stayed with me, long after the movie ended. Peter Sarsgaardalso has some memorable scenes and I always like to see Kevin Bacon in a movie. As good as the performances are, I don't love the movie. It's good to watch, but its not got much rewatchability. I don't like gangster/mobster movies in general anyway!! But I can still enjoy a great one. There are no heroes in this one, certainly no-one to root for (No Elliot Ness in Untouchables) except maybe incoming prosecutor Fred Wyshak (Corey Stoll), who begins the clean up at the FBI. The story is fascinating, although I wish it were done better. Black Mass grossed $62 million at the domestic box office to end the year to 49th highest grossing movie of 2015. Which is pretty much on par with a movie starring Depp in his pre Captain Jack Sparrow days.
... more
The true story of Whitey Bulger, the brother of a state senator and the most infamous violent criminal in the history of South Boston, who became an FBI informant to take down a Mafia family invading his turf.A pretty good film concerning Mafia families - The Godfather, Serpico, or even Donnie Brasco would make a great feature to go with Black Mass.8/10
... more