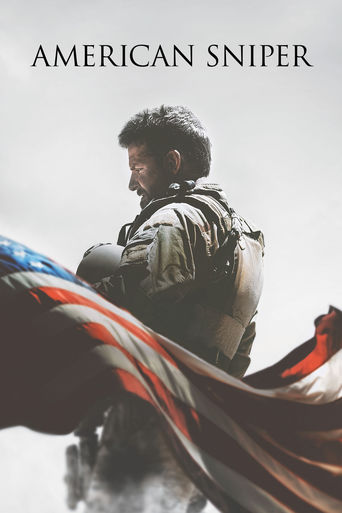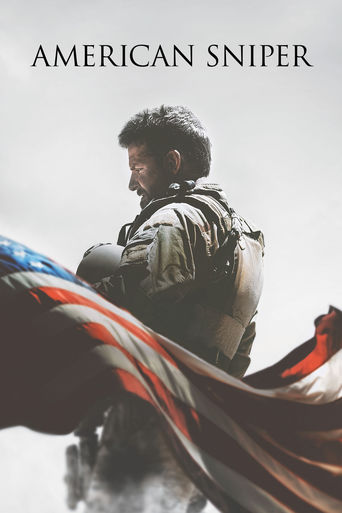 American Sniper
December. 11,2014 R
AD: This title is currently not available on Prime Video
U.S. Navy SEAL Chris Kyle takes his sole mission—protect his comrades—to heart and becomes one of the most lethal snipers in American history. His pinpoint accuracy not only saves countless lives but also makes him a prime target of insurgents. Despite grave danger and his struggle to be a good husband and father to his family back in the States, Kyle serves four tours of duty in Iraq. However, when he finally returns home, he finds that he cannot leave the war behind.
Reviews
Very very predictable, including the post credit scene !!!
... more
Thanks for the memories!
... more
I enjoyed watching this film and would recommend other to give it a try , (as I am) but this movie, although enjoyable to watch due to the better than average acting fails to add anything new to its storyline that is all too familiar to these types of movies.
... more
what a terribly boring film. I'm sorry but this is absolutely not deserving of best picture and will be forgotten quickly. Entertaining and engaging cinema? No. Nothing performances with flat faces and mistaking silence for subtlety.
... more
This is one of the best movies I have ever watched. I highly recommend watching this!
... more
Great action, wonderful storyline, and best of all true. Shows how one human being can touch the lives of so many.
... more
This movie shows the reality of the war through scene of schoking battles , and this movie shows the difficulty of desicion to be taken and the morals difficulties that it causes to the soldiers. Finally it also shows that it is difficult to keep one's social life for a menber of the army. So this movie is a very good representation of the lives of soldiers. To conclud this movie is better war movie have never seen in my life.
... more
Movie Review: "American Sniper" (2014)Actor Bradley Cooper rules this stand-out action-movie, taking place within operations of U.S. special forces in the conflicted warzones of the "Middle East" directed by Clint Eastwood, at age 83, also-producing with long-time collaborator Robert Lorenz and building an amazing visual image system with leading actor Bradley Cooper, portraying to Academy-Award-nominated proportions as real-life biopic figure Chris Kyle (1974-2013), who wrote as U.S. Military Hero, tragically losing his life not on the battlefields of Iraq or Afghanistan, but right in the backyard of a shooting range trail-out area.Director Clint Eastwood delivers an exceptionally-gripping as patriotic motion picture with Warner Bros. Pictures distributing to a fulminate success of more than 350,000,000.00 U.S. Dollar in revenues, on the U.S. domestic home market alone, when the film presumingly just cost 58,000,000.00 U.S. Dollar to produce. This action-movie is highly recommended due to its technical and emotional arc-striking in a 125-Minute-Editorial by Joel Cox & Gary Roach, who really found the focus on the relationship between U.S. military couple Chris & Taya, when actress Sienna Miller gives face to her most natural performance of her career as family hold-on-to U.S. soldier's wife.Copyright 2018 Cinemajesty Entertainments LLC
... more