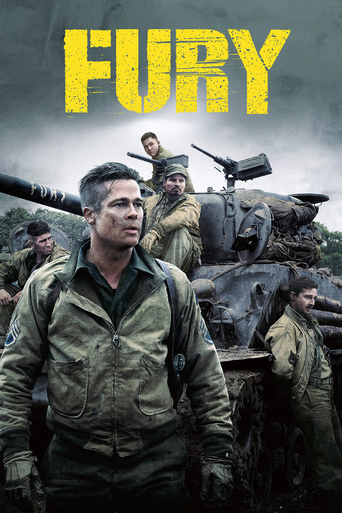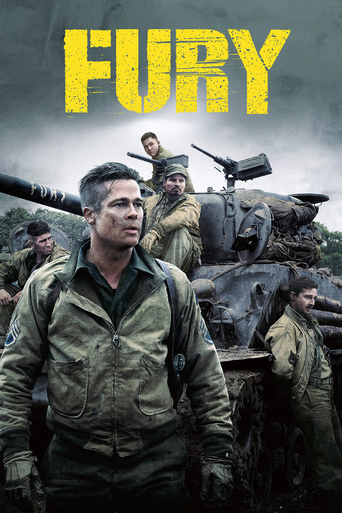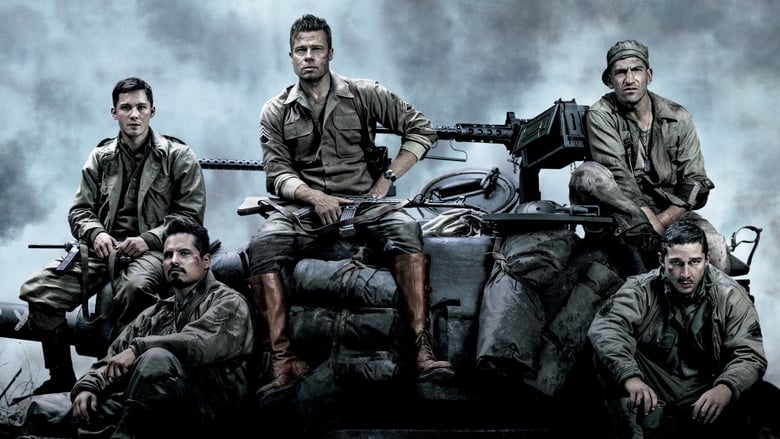 Fury
October. 15,2014 R
AD: This title is currently not available on Prime Video
In the last months of World War II, as the Allies make their final push in the European theatre, a battle-hardened U.S. Army sergeant named 'Wardaddy' commands a Sherman tank called 'Fury' and its five-man crew on a deadly mission behind enemy lines. Outnumbered and outgunned, Wardaddy and his men face overwhelming odds in their heroic attempts to strike at the heart of Nazi Germany.
Similar titles
Allied
In 1942, an intelligence officer in North Africa encounters a female French Resistance fighter on a deadly mission behind enemy lines. When they reunite in London, their relationship is tested by the pressures of war.
Allied
2016
Schindler's List
The true story of how businessman Oskar Schindler saved over a thousand Jewish lives from the Nazis while they worked as slaves in his factory during World War II.
Schindler's List
1993
The Counterfeiters
The story Jewish counterfeiter, Salomon Sorowitsch, coerced into assisting the Nazi operation of the Sachsenhausen concentration camp during World War II.
The Counterfeiters
2007
The Eagle Has Landed
When the Nazi high command learns in late 1943 that Winston Churchill will be spending time at a country estate in Norfolk, it hatches an audacious scheme to kidnap the prime minister and spirit him to Germany for enforced negotiations with Hitler.
The Eagle Has Landed
1976
Overlord
France, June 1944. On the eve of D-Day, some American paratroopers fall behind enemy lines after their aircraft crashes while on a mission to destroy a radio tower in a small village near the beaches of Normandy. After reaching their target, the surviving paratroopers realise that, in addition to fighting the Nazi troops that patrol the village, they also must fight against something else.
Overlord
2018
Life Is Beautiful
A touching story of an Italian book seller of Jewish ancestry who lives in his own little fairy tale. His creative and happy life would come to an abrupt halt when his entire family is deported to a concentration camp during World War II. While locked up he tries to convince his son that the whole thing is just a game.
Life Is Beautiful
1997
Casablanca
In Casablanca, Morocco in December 1941, a cynical American expatriate meets a former lover, with unforeseen complications.
Casablanca
1942
Dunkirk
The story of the miraculous evacuation of Allied soldiers from Belgium, Britain, Canada and France, who were cut off and surrounded by the German army from the beaches and harbour of Dunkirk between May 26th and June 4th 1940 during World War II.
Dunkirk
2017
Saving Private Ryan
As U.S. troops storm the beaches of Normandy, three brothers lie dead on the battlefield, with a fourth trapped behind enemy lines. Ranger captain John Miller and seven men are tasked with penetrating German-held territory and bringing the boy home.
Saving Private Ryan
1998
Midway
The story of the Battle of Midway, and the leaders and soldiers who used their instincts, fortitude and bravery to overcome massive odds.
Midway
2019
Reviews
Plenty to Like, Plenty to Dislike
... more
A lot of perfectly good film show their cards early, establish a unique premise and let the audience explore a topic at a leisurely pace, without much in terms of surprise. this film is not one of those films.
... more
It's just cowboys and Indians. Tension, action, excitement good acting. It's not a documentary. Not all productions can be Saving Private Ryan or Band of Brothers. It stacks up with a lot of other war flicks. It's not as bad as some of the "Professional Haters" make out. I'm not a Brad Pitt fan but I thought he does a good job. I've watched it a couple of times and it's a different war movie.
... more
Great movie overall, but Logan Lermans (Norman) performance was by far the best in this film he captured his character perfectly
... more
IMDB needs a scoring update so pedantic 'it's not realistic' ''that gun wasn't made until 1946' can put their low scores somewhere else. A high production film which has merit, entertaining.
... more
Fury is a 2014 movie which takes place in germany during world war II. It is the story of a crew in a tank who survives a german attack, and "try" very hard to survive. It is quite a brutal movie who shows without censure the horrific nature of war, the battles scenes are very realistic and that it a plus. It also shows us that no matter the issues, the brotherhood between the soldiers is at the center of their survival. However, expcept the morbid scenes, this movie does not teaches us anything about the events of world war II and is very biased on a specific point of view. To finish, I would recommend this movie if you're looking for entertainment, but not if you want to know more about the actual historical event.
... more