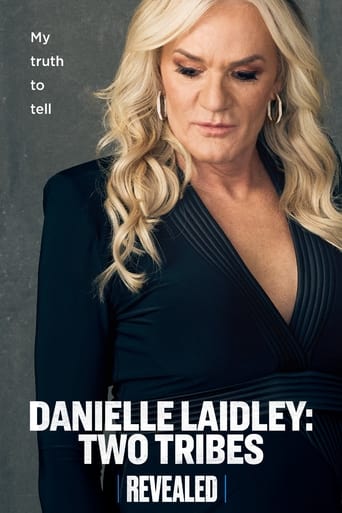 Danielle Laidley: Two Tribes
September. 19,2023
An intimate and important story that demands to be told, Revealed - Danielle Laidley: Two Tribes this must-see documentary is an in-depth journey of a remarkable woman who has endured some difficult bumps in the road while achieving countless plaudits along the way. ​ ​Utilising personal archival material including photos, journals and videos, audiences will witness Danielle's early childhood in a working-class suburb of Perth, to her career as an elite athlete and as a renowned senior AFL coach. Cameras also capture the emotional moments as Danielle faces her family and friends for the first time.
Similar titles
The Chosen Few: The Life of an AFL Coach
Unveiling the lives and careers of AFL Head coaches, The Chosen Few includes interviews from some of the game's greatest coaches, both past and present.
The Chosen Few: The Life of an AFL Coach
2014
The Australian Dream
AFL legend Adam Goodes shares the story of his life and career to offer a deeper insight into race, identity, and belonging.
The Australian Dream
2019
The Final Quarter
Australian documentary filmmaker Ian Darling re-examines the incidents that marked the final 3 years of Indigenous footballer Adam Goodes' playing career. Made entirely from archival footage, photos and interviews sourced from television, radio and newspapers, the film reviews the national conversation that took place over this period.
The Final Quarter
2019
Prime Video
Kick Like Tayla
Kick Like Tayla shares a raw and unfiltered look into the life of AFLW player and boxing champion, Tayla Harris, as she confronts public and personal challenges, and channels her platform for good.
Kick Like Tayla
2022
The Ripple Effect
The Ripple Effect is a powerful documentary primarily centred around St Kilda legend and proud Noongar Nicky Winmar's generation-defining stand against racism at Victoria Park in 1993.
The Ripple Effect
2021