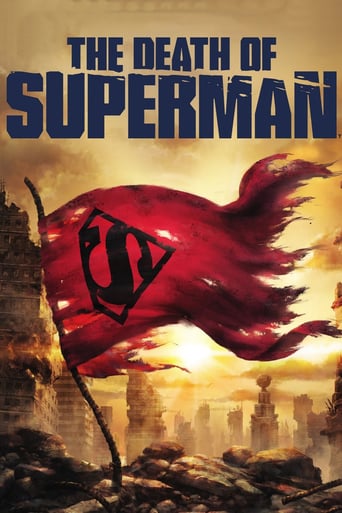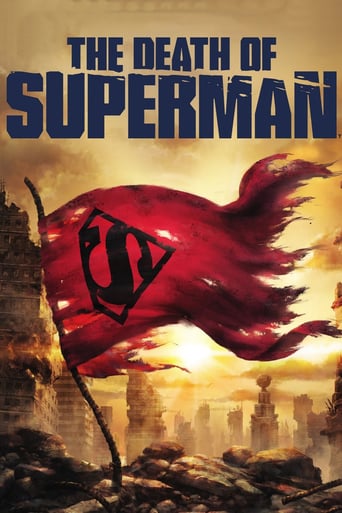 The Death of Superman
July. 24,2018 PG-13
AD: This title is currently not available on Prime Video
When a hulking monster emerges from an underground resting place and begins a mindless rampage, the Justice League is quickly called in to stop the colossal force of nature. But it soon becomes apparent that only Superman can stand against the monstrosity that has been nicknamed Doomsday.
Reviews
I will be brief as I do not revel in grading anything other than actual comic books.The DC animated line of movies are beautiful adaptations of our past, revamped & current storylines, in motion. One can feel the story jump off the pages whilst understanding the why and how the original story was tweaked. There is no sense of a childhood stolen nor the feeling that what one is viewing feels "outdated" and strictly for the "pursuit".I look forward to 2019 when pt. 2 of this epic storyline concludes.I mean come on, they are introducing, "The Reign of the Supermen"! Remember, watch for the love not for opportunity to hate.
... more
It is everything you want it to be. Trust me. Peter J. Tomasi has nailed it. It's the best DC movie I've seen in a while. This story has got real heart, I was almost crying in the climax. And the main fight is freaking awesome. I can't remember watching a fight this entertaining and brutal, my computer froze from pure awesomeness, and even though I knew how it would end, I still found myself surprised by a number of the beats throughout the battle. I was struck with awe when I witnessed the climax. It is awesome! I've seen it 4 times, and I am still enjoying it. Can't wait for the Reign of Supermen. 10/10
... more
After a few tried and failed attempts at the New52 movies. The Death of Superman makes up for all of them, there are some good ones like Justice League War and Justice League Dark but this movie was the best one of them all.This movie is about how Superman is handling his life as Clark Kent and Superman while keeping Lois and his team safe. He is also thinking about wheather on telling Lois the truth.As a whole the movie was great. I even like how Jerry O Conell and his wife voiced the two main characters.If want an example of a good DC movie I would recommend this. I can't wait for part 2.
... more
After watching this, you will be wondering why Batman vs Superman didn't turn out like this. The fight between Superman and Doomsday was beyond expectation. Plus this sets up the next animated movie (Reign of Supermen) a la the MCU.
... more