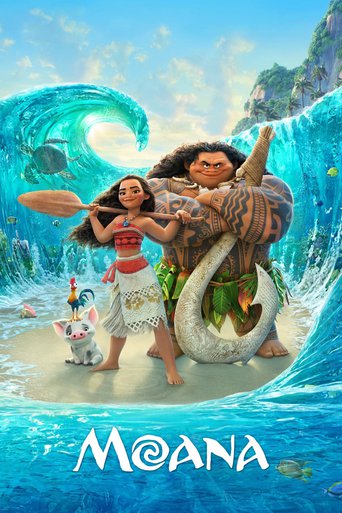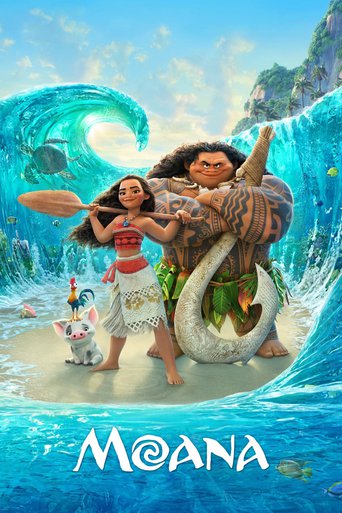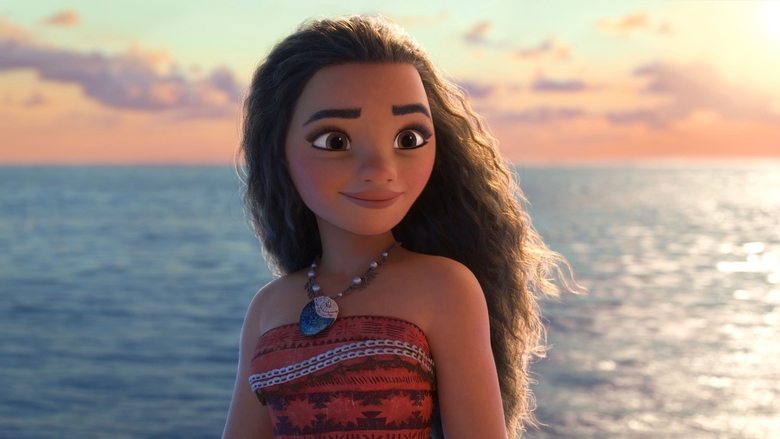 The main character will be Moana Waialiki, a sea voyaging enthusiast, and the only daughter of a chief in a long line of navigators. When her family needs her help, she sets off on an epic journey. The film will also include demi-gods and spirits taken from real mythology.
Reviews
This movie was really good. this movie stands out of all of the rest so far. realistic animation and storyline makes this movie one of a kind with a huge box office. lets see this movie grow a little bit more by a squeal that would be great. creator if your watching this create a squeal soon and finish what you started. lets see moana capture our hearts once again you go girl 9 of 10 stars.
... more
It's your friendly neighborhood, well rounded Disney movie for sure. It's got some fun moments, with some nice catchy songs, and who knew that The Rock could sing so good? Got some beef with the large singing crab scene that I'll never be able to unsee, but it's Overall a great watch that kids and adults will love 7.5/10
... more
"Moana" is a different take on Disney in terms of setting and characters, but the same story is told that we have seen countless times.-Analysis of Notable Work- Writing/Directing: When a kid's film is made there is not an abundance of thought put into the story. They can be recycled over and over again because it is a system that continues to work on kids and families. But once again we have a story of a young hero/heroine who goes on an adventure but runs into a few problems. Then they meet someone who can help them. They end up helping each other and that bad guy gets defeated (or in this case was apparently never a bad guy). As a wise man-turned-clock once said, "If it ain't broke, don't fix it." Directors Ron Clements and John Musker did average work on this film. They carried forward the same story but added their own unique elements. *Cinematography/Editing: The cinematography in this film is above par when it comes to Disney films. It had a realistic quality and was very beautiful. There were some nice moments of blended animations. The editing in the film is about average for a Disney film. It does not draw attention to itself. Most transitions are smooth and keep the story moving. *Dialogue/Acting: Typical writing when it comes to dialogue. Characters revealing exposition and things that are wrong with the world. Moments of self-doubt. Then there is the "you can be anything you put your heart to" moment. Nothing out of the ordinary. The actors do enough to carry the story and probably suck young viewers in, but for adults it is over the top at times. *Music/Sound: The music is fun and catchy as in all Disney films. At times it seems like the music is more important than the story. Some songs tell more of a story than the rest of the film does. It is also during songs that 90 percent of problems are resolved. The sound is nothing special. It is realistic enough and yet fantastical enough to feel like a Disney film. *Production Design/Special Effects: The animated world is beautiful and new. The characters look unique compared to other Disney films. It is definitely refreshing. The visuals are powerful. A few sequences with Maui are especially interesting with a blend of different types of animation.*Conclusion: "Moana" is an entertaining film, but it delivers nothing new in the Disney realm except for characters and setting. The film is geared towards children, and for that reason it can be pretentious at many times. The motto again seems to be: "When things start going bad, sing a song and it will all work out."
... more
It was a very colorful and well written Disney cartoon. I'll admit that I didn't find the songs very memorable, but it dealt with restoring a curse made by a demigod named Maui and how the daughter of a family sets out to stop the curse.
... more