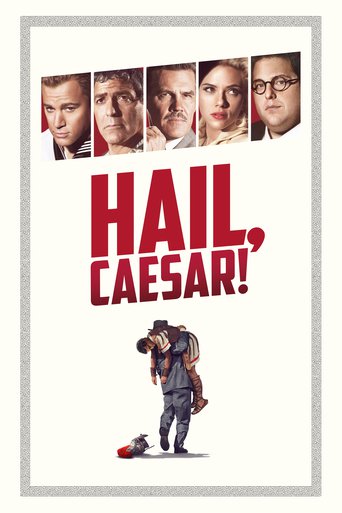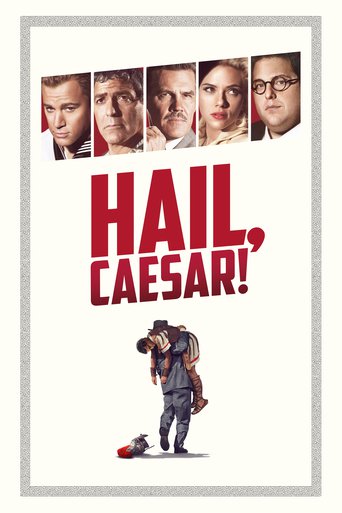 Hail, Caesar!
February. 05,2016 PG-13
AD: This title is currently not available on Prime Video
Tells the comedic tale of Eddie Mannix, a fixer who worked for the Hollywood studios in the 1950s. The story finds him at work when a star mysteriously disappears in the middle of filming.
Reviews
I am tempted to give it a higher score simply because of how I love the way the Coen Brothers craft their movies. This one has that classic touch of theirs: the scenes are meticulously staged, the dialogue is precise, the humor and commentary is perfectly delivered, each shot feels like an illustration, and the casting is on point.Despite all of this, and many memorable moments throughout the film, it just seems like it was aiming to be so much more. Maybe that part was just me. I did, however, thoroughly enjoy its ending for it drove home a message that I think is quite important to live by.
... more
The premise for 'Hail, Caesar!' sounds more "meta" than it is - a film studio in the 1950's making a Roman/Jesus epic called 'Hail Caesar' and starring Whitlock (Clooney), the biggest Hollywood star. The film works as a tribute to classic movie-making, with Brolin playing Mannix, the head of "Capitol Studios", trying to keep his sometime wayward stars in check.The film nails the choreography and massive scale the soundstages had, especially with Johansson's mermaid scene and Tatum's tap-dancing sailor scene. Surprise - he can also sing! Probably the funniest moment is new guy Doyle (Ehrenreich)'s cowboy scene and stunts. Unfortunately, there's no real plot other than Clooney getting kidnapped by kind Communists - doesn't really go anywhere.Fiennes, Johansson, Hill, Tatum & McDormand all don't have enough screen time. The score is good and there's some jokes, although most of them are more like a sly wink to the audience - definitely not the Coen's best work! The score's good and Clooney and Tatum both ham it up, but I definitely felt underwhelmed afterwards.
... more
Hail, Caesar! is another Coen Brothers film and this film takes place during the 1950's. Described as a comedy, though this film's humor is very much subjective as most of what is occurring isn't quite funny. No laughs, but some decent scenes by the musicals and overall chemistry of the cast. Hail, Caesar may be considered one of the Coen Brothers more disappointing films as this film had much hype surrounding it leading up to its release, especially considering the cast. Though the highlight of the film is the character of relatively new comer and future star Alden Ehrenreich. The leads of Josh Brolin and George Clooney play their typical act. Scarlett, Channing Tatum and Jonah Hill don't have as much screen time as their names were advertised. It did not produce as well at the box office as the studios expected and it appears this film was not as successful or liked among movie goers. This is more of a required taste but one can understand why many reviews are saying it is boring and doesn't offer much of interest. One take is that this film tries too hard at being funny and different that it misses the mark, and the overall plot of the film and setting isn't too engaging.
... more
It was just on HBO and my wife and I decided it was going to be our choice for movie night last night. It was literally the worst movie I've ever seen. The plot was slow and barely there, the writing was terrible, and the directing tied nothing together. Even the acting was stupid and forced, I can't believe these actors would even sign on for this...and Scarlett wisely disappears rather quickly, like she was just in it as a favor. Like troopers we made it through to the end (well, i did...my wife got up and started cooking in the kitchen, she just couldn't take it anymore) and even the ending was pointless and went no where. I don't think you could have made a less interesting film if you tried. Straight to DVD and deservingly so.
... more