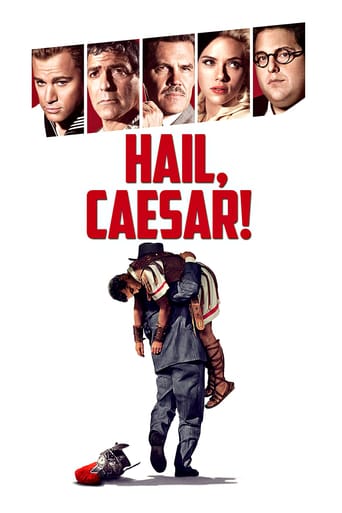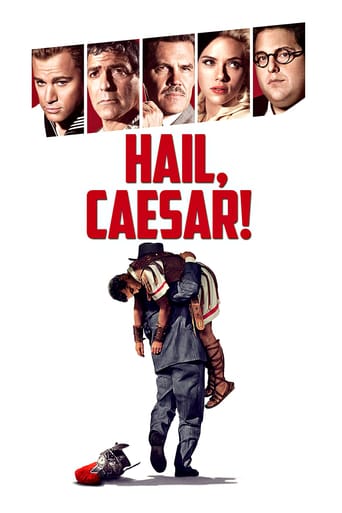 Hail, Caesar!
February. 05,2016 PG-13
AD: This title is currently not available on Prime Video
When a Hollywood star mysteriously disappears in the middle of filming, the studio sends their "fixer" to get him back. Set in the 1950s, the story was inspired by the career of Eddie Mannix (1891–1963).
Reviews
A basic concept executed perfectly by talented director's the Coen's imagine a brilliant action packed world in 'Hail, Caesar!' Feeling constantly shifting and lively this allows the brothers to flex their style and show the brilliance the two are capable of with ease its brilliant. Conspiracies, controversies, dance numbers and difficulty this film is brilliant
... more
You really have to be in to old hollywood to get full appreciation out of this movie as it's full of references and homages. Everyone is playing a part of a famous director/producer/actor to the extent that this is almost a type of fan fiction. It's very well done, but just super "inside."
... more
Among the five best movies ever made, or maybe six. Inspired story-telling and masterful acting. Clooney is hilarious from beginning to end, though Alden Ehrenreich gives even the master a run for his money. Intelligent and charming, an homage to old Hollywood, with a stellar cast hitting on all cylinders. Shouldn't be missed--never has Communism been more fun!
... more
Hail, Caesar! is another Coen Brothers film and this film takes place during the 1950's. Described as a comedy, though this film's humor is very much subjective as most of what is occurring isn't quite funny. No laughs, but some decent scenes by the musicals and overall chemistry of the cast. Hail, Caesar may be considered one of the Coen Brothers more disappointing films as this film had much hype surrounding it leading up to its release, especially considering the cast. Though the highlight of the film is the character of relatively new comer and future star Alden Ehrenreich. The leads of Josh Brolin and George Clooney play their typical act. Scarlett, Channing Tatum and Jonah Hill don't have as much screen time as their names were advertised. It did not produce as well at the box office as the studios expected and it appears this film was not as successful or liked among movie goers. This is more of a required taste but one can understand why many reviews are saying it is boring and doesn't offer much of interest. One take is that this film tries too hard at being funny and different that it misses the mark, and the overall plot of the film and setting isn't too engaging.
... more