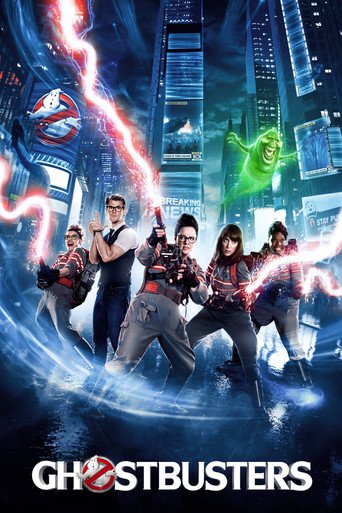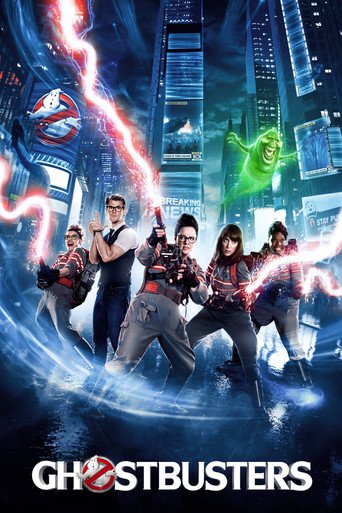 Ghostbusters
July. 14,2016 PG-13
AD: This title is currently not available on Prime Video
Following a ghost invasion of Manhattan, paranormal enthusiasts Erin Gilbert and Abby Yates, nuclear engineer Jillian Holtzmann, and subway worker Patty Tolan band together to stop the otherworldly threat.
Reviews
I'm not sure why so many people have it an awful rating, with many people declaring they wanted to "claw their eyes out"! That seems a little cray cray but to each their own. First off the original GB's were okay but not like academy award winning movies that got pissed on. People who are acting like that are just being weird trolls and have nothing better to think about.This movie is funny and it makes fun of itself by taking elements of the original but putting their own spin. I'm pissed people took this movie which is a comedy and made it some weird political agenda. It's abour freaking ghosts and they cook people who believe in them and fight them for people who think them crazy; that's it. If you read more into it, than your looking for stuff to not-pick on.I'm also pissed there won't be a sequel because I think the second one would have really been awesome since they were going to bring in Zuel, but I guess now we'll never know. If you want a fun movie to watch with the family, then this movie is it.
... more
Ok, so it's not the original movie that won our hearts in 1984. However, it didn't ruin my childhood either. Kate McKinnon's pseudo Egon character is Ober the top strange and annoying, but watching her on SNL, makes me believe that she is naturally strange and unfocused. Leslie Jones, steals the movie! I really like her character and her persona in general. Ghostbusters: Answer The Call, is not for diehard fans, it's not a great reboot either. It's a movie that you need to watch with the idea that it's just a fun movie about a group of ladies who are trying to capture ghosts. Don't over expect! The end credit scene seems to set up for a sequel, but I think there is too much hate for this one.
... more
I was prepared to turn this off after a few minutes, but actually really enjoyed it. Laughed all the way through. Give it a chance, see what you think for yourself.
... more
You know in the original Ghostbusters when Bill Murray mentions cats and dogs living together...I feel it's happened with this. Just a brief intro before I'm accused of being a misogynistic old man; I'm a chick. A chick who happens to love the originals. This movie has just brutally murdered the source material. The subtle, dry and dark humour of Ramis and Ackroyd and the ad-libbing from Murray was what made those movies. This movie is just mind-numbingly terrible. Not one 'gag' managed to raise so much as a smile. The plot is dumb, the actors are dumb and don't get me started on the casual racism of using a black chick as the unintelligent, but street smart sidekick. I hated everything about this film with the exception of two things; Chris Hemsworth and the fact that it's a bunch of ladies who save the day. Other than that, it was terrible. Avoid.
... more