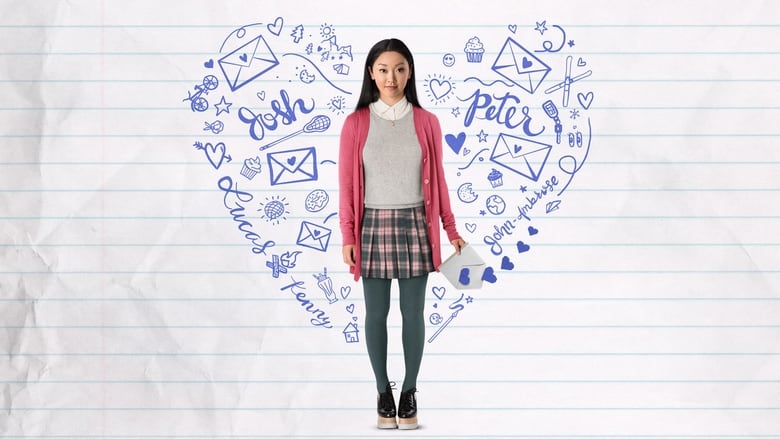 To All the Boys I've Loved Before
August. 17,2018
AD: This title is currently not available on Prime Video
Lara Jean's love life goes from imaginary to out of control when her secret letters to every boy she's ever fallen for are mysteriously mailed out.
Reviews
The gal who played the MC was ridiculously cute. She was probably the main reason I stuck with a "kiddie" movie. I'm a lot older now and it takes quite a bit to like (really young) YA books and films.The thing is, I don't remember 16 year old boys this way AT ALL. Even all the guys at our church constantly had over-flowing hormones. None of them were ever that serious or real. Many of them got married young, just to get physical. All us high school girls WISHED boys were this mature and could express their feelings like this movie portrayed, but c'mon... They're not and except for the occasional kid, most 16 year old boys don't conduct themselves in the manner that this movie portrayed. Boys fell for girls all the time, but the immaturity was a constant. In that age group, I can't recall one guy as sweet as Peter got, not to mention two of them. Both Peter and Josh were well-spoken and conducted themselves as if they were much older than 16 year old kids. Anytime a movie is made with kids in mind, I think all of the adults involved, like the producers and directors, don't take a true look back to their high school days. This girls mother died when she was young, but Peter's father bailed and got himself a new family. Except for a couple of minor issues with abandonment, both of these kids were so well-adjusted for living in a one-parent home. While it's not an impossibility that high school boys can be genuine and share their true thoughts and feelings, it's just really rare. Boys have their moments, but in reality, these movies aren't a true look into teens. It's just another fantasy story. Because I loved the actors in this and thought they were exceptional, I gave the movie a higher rating, even though it didn't feel like teens in real life. I laughed because Peter continuously said "Woe, woe, woe woe" because he did this a bit too much and I was rolling my eyes, but the guy playing him (Noah Centineo) was great in the role. Lana Condor is as cute as a bug in a rug. She's just adorable. Loved her and loved her acting. This is a modern day Sixteen Candles, which by the way, is mentioned in the film. That movie is decades old, yet everyone still loves it. I am normally a Sci fi girl, but when you've seen all the new movies, you gotta look elsewhere and this is what I chose. Good job! I didn't know any of the actors, but they all did really well in this.
... more
Based on the first of a charming trio of books this is a film about the ordinary teen, in fact the ordinary anyone navigating loss, a complex but totally normal family, challenging peers and first love. It is charming, witty and understated. So watchable and with a great message that being invisible is overrated and to shine and be yourself, ultimately freeing.
... more
No, she is not a shy girl with spectacles that suddenly finds her true love to remove the spectacles and notice she is beautiful. No, he is not a mindless cruel jock with the only purpose in life to show girls what not to date. No, he is not the good friend who in the end gets the girl because that's who she really loved. The characters in this film feel real and act like real people. It is so painfully obvious that the movie is based on a book: few original scripts for romantic movies ever pay attention to the people in the story and care about making the story original and relatable at the same time.Bottom line: for a romantic movie it was great. I loved and understood the characters (all except the little sister who should have died in any kind universe), even the "villains". I loved that there were no real villains, only people with goals and hopes and desires. I liked the actors, the acting and the direction. The movie is based on the first book in a trilogy by Jenny Han. I am not sure the other books are as good or if the story even needs a continuation. I thought it was perfect the way it was. Is it a romantic young adult novel adaptation? Yes it is. Is it stupid and formulaic? Definitely not! To me it is one of few movies about love and romance that don't retell the same cardboard story with the same cardboard characters. It is an art to find the perfect spot between relatability and realism. I think this film found it.
... more
It is nice to show teens a romantic movie. Based on the thoughts of the main character.. all the rest casting was just auxiliary. A bit wrong casting.. the older sister had nothing to do with the family and the father too tall for these daughters. But again a nice story for teens narrative and emotional.
... more