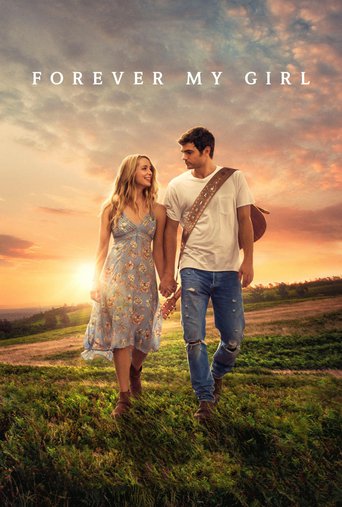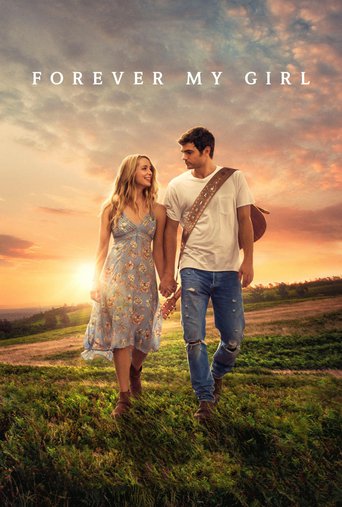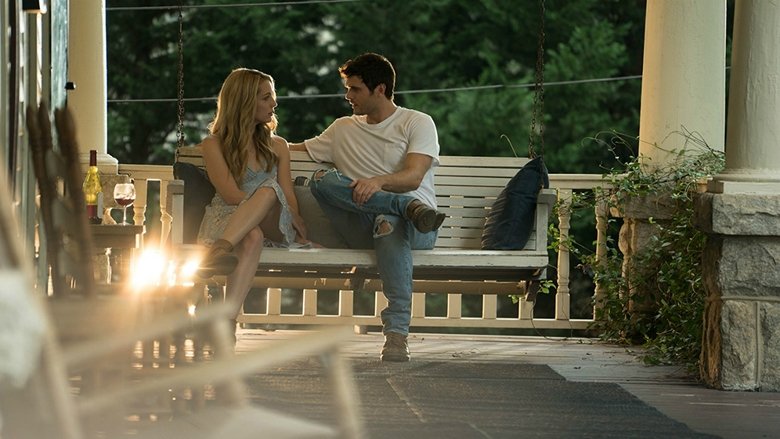 Forever My Girl
January. 26,2018
AD: This title is currently not available on Prime Video
After being gone for a decade, a country star returns home to the love he left behind.
Reviews
First off, the movie isn't terrible. It's not good either. It's mediocre.On a technical level it's very competent. This was the director's debut and it could've been worse. The shots were in focus the lighting was good, the film looks very nice (kudos to the cinematographer).It falls apart on a story and actor level. It's the generic love story you've seen a million times, nothing feels like it happens beause the characters set it into motion, things happen because it's a love story and certain things need to happen according to the generic love story template.The actors are passible I guess, the two leads have very little chemistry... and the daughter actor isn't that good. The dad character is nice, and so is the band manager (but they don't have enough screen time/development).Also there are some really dumb story elements that drag it down (example, the main character doesn't know how to order anything online, dispite being a rich, young, millennial). There are weird montages (more than Rocky IV) where a loud country song starts playing, we get random landscape shots, and then cut to the actors, it happened so many times it started being hilarious.If you don't think about it, it's okay. If you like challenging films that make you think, ask questions, and grow as a person, this isn't it.
... more
This is like the love story of the beginning of the millennium, simple but you can felt more.
... more
In a movie market saturated with big, flying, exploding gimmicks and hating, swearing, murdering lunatics, Forever My Girl is a shining beacon of hope. A third into the movie, I joked to my folks that the roles seemed too nice and normal. Halfway through and I was astounded by the director's ability tell a story that is all about coping and forgiving without turning it into a snore-fest.The film does not resort to cliches or hackneyed tropes to bring out the characters' conflicts and struggles. Everyone acts like civil and responsible people do, and the plot flows sensibly and naturally. The backdrop has strong resemblance to Mark Walberg's Rock Star, and the two will undoubtedly be mentioned together. Yet Forever My Girl does a much better job celebrating human decency and dignity. A sweet and charming hidden gem.
... more
Here's the thing: Josie (Jessica Rothe) is left at the Alter by Liam Page (Alex Roth). Now 8-years later we see that Liam Page is a big Country Music Star. He decides to return to his home town. Is it because he realizes he still loves Josie? Oh, no. He sees on TV that his best friend was killed in a car accident and that's why he goes. Now while there he, of course, runs into Josie and she wants nothing to do with him. (Of course, we don't believe that) But here's the other thing: he finds out he has a daughter named Billy (Abby Ryder Fortson) who is 7-yrs old. For once his head is clear. Let the games begin.Now we know that Josie still loves Liam and Liam still loves Josie. Another thing: Billy figures out that Liam is her father and wants to get to know him. Josie isn't too sure about all this, but is willing to give it a try. So we know, in time, this will all work out. That is until something happens to Billy. Liam blames himself and goes away..... again. Notables: John Benjamin Hickey as Pastor Brian, Liam's father; Tyler Riggs as Jake, Josie's brother who doesn't like Liam; Peter Cambor as Sam, Liam's manager, who convinces Liam to follow his heart; Travis Tritt as Walt, a singer in a bar Liam goes to.It was surprising to hear Billy talk like she was wise beyond her years, but that is what we have and, actually, she was pretty good. And we see that she has a musical talent no one knew about. The acting all around is very good as was the music especially the last song. This is slow paced, but I think that was needed. (Hey, you can't rush these things)We are all waiting for the reason Liam left Josie at the Alter. And yes, it's kind of a stretch but it is what we have. This is a very good love story , but I did notice one thing, one GLARING thing: at no time did Liam or Jose say, "I love you." We just have to read into it, and I am sure we will. (Yes, we will) (7/10)Violence: No. Sex: No. Nudity: No. Humor: Yes. Language: No. Rating: B
... more