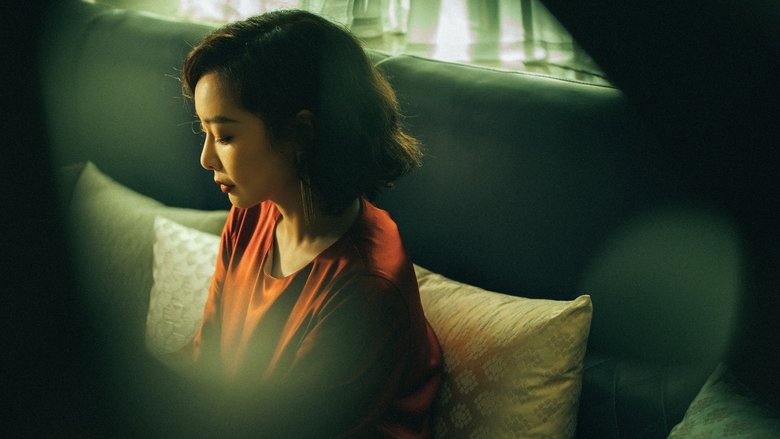 20 years of perseverance, hot-blooded teenagers finally become the people's hero.
Seasons & Episode
Seasons 1 : 2023
|
39 Episode
|
MORE
Similar titles
Godless
A ruthless outlaw terrorizes the West in search of a former member of his gang, who's found a new life in a quiet town populated only by women.
Godless
2017
Gang Related
Every villain has a noble cause, and every hero has a dark side. Detective Ryan Lopez is a rising star in Los Angeles' elite Gang Task Force. What the world doesn't know is that long before Ryan became a cop, he pledged allegiance to a different band of brothers – a powerful Latino gang called Los Angelicos. When Ryan's best friend and police partner is senselessly killed by a notorious gang member, Ryan teams up with longtime Task Force member Cassius Green who has been at the forefront of the city's war on organized crime. In this war between law enforcement and gangs, the series explores how only people who really know the streets can win the battle on the streets.
Gang Related
2014
Ben-To
Every day an epic struggle rages in grocery stores across Japan—the battle for half-priced bento boxes! Once the discount stickers go on, ravenous brawlers start throwing punches in a knockdown, drag-out war over who gets to take home the cheap eats. When a young, broke high school student named Sato joins the Half-Priced Food Lovers Club, he proves to be a rising talent in the world of insane food fights. But does he have what it takes to become the king of clearance cuisine? From the director of Black Cat comes a very different type of hunger games. Welcome to the world of Ben-To, where chopsticks are lethal weapons, the supermarket is a battleground, and there's nothing more delicious than a deep-fried win
Ben-To
2011
This Is England '86
It's 1986 - the year Maradona ends England's world cup dreams in Mexico; the year Top Gun is the highest grossing film; the year over 3.4 million Brits are unemployed and the year Shaun is leaving school.
This Is England '86
2010
Top Boy
A thrilling and raw crime drama following a gang of drug dealers in Hackney, London - an honest and gripping rendition of inner-city drug and gang culture.
Top Boy
2011
Janet King
Senior Prosecutor Janet King returns from maternity leave to confront a high-profile murder, and a conspiracy which will have shocking ramifications throughout the judicial system.
Janet King
2014
Tightrope
Tightrope is an American crime drama series that aired on CBS from September 1959 to September 1960, under the alternate sponsorship of the J.B. Williams Company, and American Tobacco. Produced by Russell Rouse and Clarence Greene in association with Screen Gems, the series stars Mike Connors as an undercover agent named "Nick" who was assigned to infiltrate criminal gangs. The show was to have originally been titled Undercover Man but it was changed before going to air.
Tightrope
1959
K-Project
Shiro is an easygoing teenager content with just being a student—until his seemingly perfect life is halted when a bloodthirsty clan, glowing red with fire, attempts to kill him in the streets. Unbeknownst to Shiro, he is suspected of murdering a member of their clan and will need a miracle to escape their vengeance. Miraculously, a young man named Kurou Yatogami swings in and aids Shiro in his getaway, only to reveal he's also after Shiro's life. Now a hunted man, Shiro will have to evade the clans of seven powerful kings and desperately try to prove his innocence—before it's too late!
K-Project
2012
Prime Video
The Shield
The story of an inner-city Los Angeles police precinct where some of the cops aren't above breaking the rules or working against their associates to both keep the streets safe and their self-interests intact.
The Shield
2002
Midnight Man
Midnight Man is a 2008 British television serial produced by Carnival Films for the ITV network. The three-part serial stars James Nesbitt as Max Raban, a former investigative journalist who discovers an international conspiracy involving government policy groups and death squads. It co-stars Catherine McCormack as Alice Ross, a policy advisor who helps Raban, and Reece Dinsdale as Blake, the head of the death squad. The serial was written by David Kane in response to national paranoia in the wake of the War on Terror. Kane was inspired by the way the films Three Days of the Condor, The Parallax View and The Conversation reflected a post-Vietnam paranoia in the United States. The director David Drury had the predominantly nighttime-set serial filmed in the winter, to maximise the use of darkness and keep down production costs. His inspiration for the look of the serial came from The Godfather, which featured rich colours. Reaction to the serial was generally positive; critics believed the drama was formulaic and uninspired, but appreciated the direction and acting. Nesbitt received a Best Actor nomination at the 2008 ITV3 Crime Thriller Awards.
Midnight Man
2008