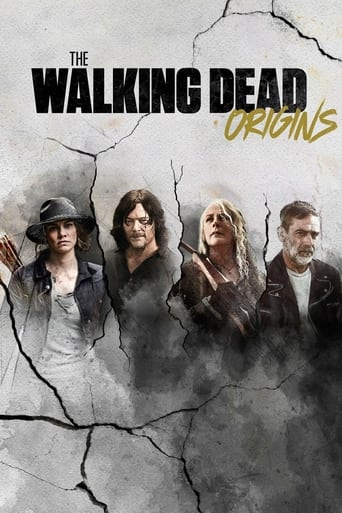 The Walking Dead: Origins
July. 15,2021
The Walking Dead: Origins is a series of specials exploring the journeys of the series' most celebrated characters. Each episode charts the story of the zombie apocalypse from the point of view of a single character and features new interviews and narrations from the actors that portray these iconic characters, interwoven with clips from the most pivotal moments of their journeys so far.
Seasons & Episode
Seasons 1 : 2021
|
4 Episode
|
MORE
You May Also Like
Resident Evil: Infinite Darkness
Years after the horrors of Raccoon City, Leon and Claire find themselves consumed by a dark conspiracy when a viral attack ravages the White House.
Resident Evil: Infinite Darkness
2021
American Horror Stories
An anthology series of stand alone episodes delving into horror myths, legends and lore.
American Horror Stories
2021
The Walking Dead
Sheriff's deputy Rick Grimes awakens from a coma to find a post-apocalyptic world dominated by flesh-eating zombies. He sets out to find his family and encounters many other survivors along the way.
The Walking Dead
2010