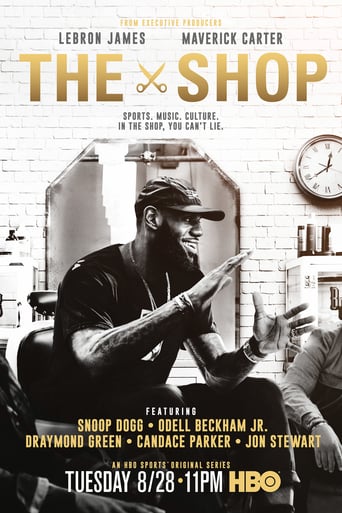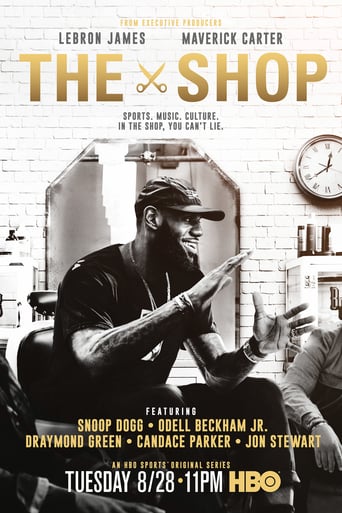 The Shop
September. 03,2019 TV-PG
AD: This title is currently not available on Prime Video
A one-of-a-kind barbershop experience with unfiltered conversation and debate from the biggest names in sports and entertainment.
Seasons & Episode
Seasons 2 : 2019
|
3 Episode
|
MORE
Seasons 1 : 2018
|
3 Episode
|
MORE
Similar titles
Clipped
Clipped centers on a group of barbershop coworkers who all went to high school together but ran in very different crowds. Now they find themselves working together at Buzzy's, a barbershop in Charlestown, Massachusetts.
Clipped
2015
Cuts
Cuts is an American sitcom that aired on the UPN network from February 14, 2005, to May 11, 2006, and is a spin-off of another UPN series, One on One. The show was canceled along with many other shows when the UPN and WB networks merged to form The CW.
Cuts
2006
Desmond's
Desmond's was a British television situation comedy broadcast by Channel 4 from 1989 to 1994. With 71 episodes, Desmond's became Channel 4's longest-running sitcom. The first series was shot in 1988, with the first episode broadcast in January 1989. The show was made in and set in Peckham, London, England and featured a predominantly Black British Guyanese cast. Conceived and co-written by Trix Worrell, and produced by Charlie Hanson and Humphrey Barclay, this series starred Norman Beaton as barber Desmond Ambrose. Desmond's shop was a gathering place for an assortment of local characters.
Desmond's
1994