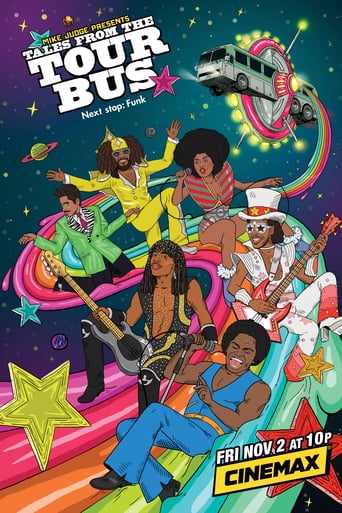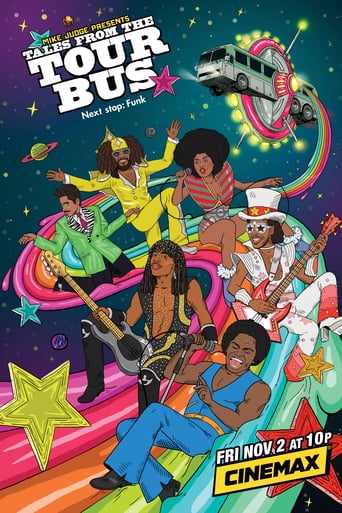 Mike Judge Presents: Tales From the Tour Bus
December. 21,2018 TV-MA
The raucous adventures of some of music's most legendary artists, as told by those who knew them best. Featuring animated interviews with former bandmates, friends and other erstwhile associates, who share uncensored anecdotes about these artists, brought to life with animated reenactments and woven together with live-action archival performance footage and photos.
Seasons
Season 2
Next stop: Funk. Season two focuses on funk music greats, including George Clinton, Rick James, James Brown and Bootsy Collins.
Season 2
2018
Season 1
First stop: country. Season one features some of country music's most legendary artists including Johnny Paycheck, Jerry Lee Lewis, George Jones and more.
Season 1
2017