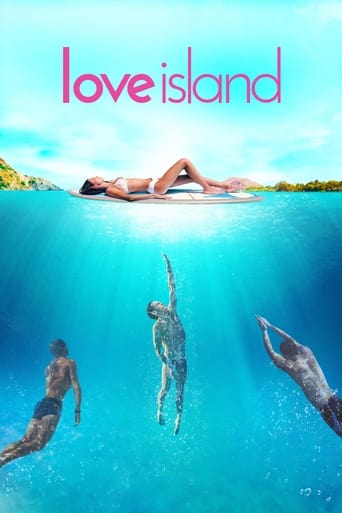 Love Island
July. 09,2019 TV-MA
American version of the British dating reality competition in which ten singles come to stay in a villa for a few weeks and have to couple up with one another. Over the course of those weeks, they face the public vote and might be eliminated from the show. Other islanders join and try to break up the couples.
Seasons & Episode
Seasons 3 : 2021
|
29 Episode
|
MORE
Seasons 2 : 2020
|
34 Episode
|
MORE
Seasons 1 : 2019
|
22 Episode
|
MORE
Similar titles
Sex and the City
Based on the bestselling book by Candace Bushnell, Sex and the City tells the story of four best friends, all single and in their late thirties, as they pursue their careers and talk about their sex lives, all while trying to survive the New York social scene.
Sex and the City
1998
Rhoda
Rhoda is an American television sitcom, starring Valerie Harper, which aired 109 episodes over five seasons, from 1974 to 1978. The show was a spin-off of The Mary Tyler Moore Show, in which Harper between the years 1970 and 1974 had played the role of Rhoda Morgenstern, a spunky, weight-conscious, flamboyantly fashioned Jewish neighbor and native New Yorker in the role of Mary Richards' best friend. After four seasons, Rhoda left Minneapolis and returned to her original hometown of New York City. The series is noted for breaking two television records, and was the winner of two Golden Globes and two Emmy Awards. Rhoda was filmed Friday evenings in front of a live studio audience at CBS Studio Center, Stage 14 in Studio City, Los Angeles, California.
Rhoda
1974
Caroline in the City
Caroline in the City is an American situation comedy that ran on the NBC television network. It stars Lea Thompson as cartoonist Caroline Duffy, who lives in Manhattan in New York City. The series premiered on September 21, 1995 in the "Must See TV" Thursday night block after Seinfeld. The show ran for 97 episodes over four seasons, before it was cancelled; its final episode was broadcast on April 26, 1999.
Caroline in the City
1995
December Bride
December Bride is an American sitcom that aired on the CBS television network from 1954 to 1959, adapted from the original CBS radio network series that aired from June 1952 through September 1953.
December Bride
1954
The Bachelor
A single bachelor dates multiple women over several weeks, narrowing them down to hopefully find his true love.
The Bachelor
2002
Gilmore Girls
Set in the charming town of Stars Hollow, Connecticut, the series follows the captivating lives of Lorelai and Rory Gilmore, a mother/daughter pair who have a relationship most people only dream of.
Gilmore Girls
2000
Prime Video
Will & Grace
Will Truman and Grace Adler are best friends living in New York, and when Grace's engagement falls apart, she moves in with Will. Together, along with their friends, they go through the trials of dating, sex, relationships and their careers, butting heads at times but ultimately supporting one another while exchanging plenty of witty banter along the way.
Will & Grace
1998
Mike & Molly
A comedy about a working class Chicago couple who find love at an Overeaters Anonymous meeting.
Mike & Molly
2010
Rules of Engagement
Rules of Engagement is a comedy about the different phases of male/female relationships, as seen through the eyes of a newly engaged couple, Adam and Jennifer, a long-time married pair, Jeff and Audrey, and a single guy on the prowl, Russell. As they find out, the often confusing stages of a relationship can seem like being on a roller coaster. People can describe the ride to you, but to really know what it's like you have to experience it for yourself.
Rules of Engagement
2007
Shtisel
Akiva and Shulem Shtisel, father and son, sit on a little balcony overlooking streets of the Geula neighborhood of Jerusalem. A year has passed since the mother died. All the other children have left the nest, and only Shulam and Akiva remain - quarreling, making up, and laughing about themselves and the rest of the world. All will change when Akiva meets Elisheva.
Shtisel
2013
You May Also Like
Love Island
A stunning cast engages in the ultimate game of love, as they land in a sunshine paradise in search of passion and romance. Each of the glamorous members of the public will live like celebrities in a luxury villa, but in order to stay there, they will not only have to win over the hearts of each other, but also the hearts of the public.
Love Island
2015
grown-ish
Zoey Johnson heads to college and begins her hilarious journey to adulthood but quickly discovers that not everything goes her way once she leaves the nest.
grown-ish
2018
Siren
The coastal town of Bristol Cove is known for its legend of once being home to mermaids. When the arrival of a mysterious girl proves this folklore all too true, the battle between man and sea takes a very vicious turn as these predatory beings return to reclaim their right to the ocean.
Siren
2018