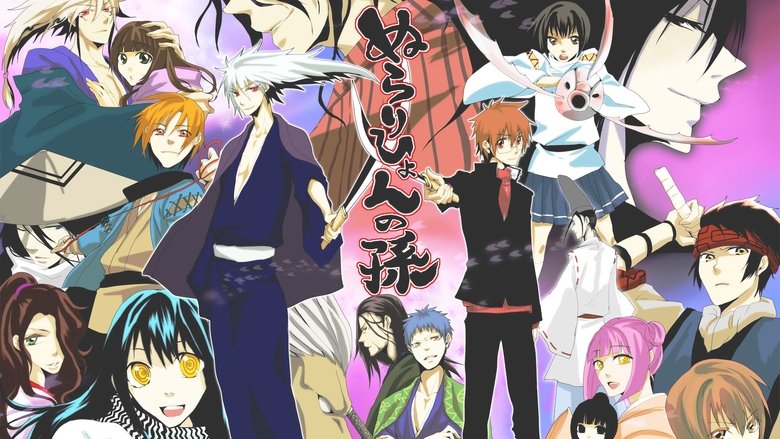 Nura: Rise of the Yokai Clan, known in Japan as Nurarihyon no Mago, is a manga series written and illustrated by Hiroshi Shiibashi. The series was first published in Shueisha as a oneshot in 2007. The manga has been continuously serialized in the Japanese manga anthology Weekly Shōnen Jump since March 2008 and has been collected into 25 tankōbon volumes as of December 2012. A Drama CD was released in December 2009. An anime adaptation by Studio DEEN began airing in Japan on July 5, 2010, with the first season consisting of 26 episodes. Viz Media acquired the licensing rights for a North American release of the manga and anime adaptations. The anime episodes have been streamed on Viz Media's anime streaming site, Viz Anime, since July 2010, while the first manga volume was released February 2011.
You May Also Like
Level E
Earth has been populated by thousands of aliens from all over the galaxy. While all the other aliens are aware of their presence, it is a secret only from the Earthlings. Baka, the prince of the planet Dogra, crash lands on Earth and loses his memory. He forcibly moves in with Yukitaka Tsutsui, a first year high school student who had just moved out on his own. The normal life he once knew is quickly pulled away as he becomes the target of the prince's torment.
Level E
2011
Kitani Mohabbat Hai
Kitani Mohobbat Hai is an Indian soap opera which aired on NDTV Imagine from January 19, 2009 until its end on September 25, 2009. Kitani Mohabbat Hai Season 2 started airing on 1 November 2010. Season 2 is not a continuation; it stars the same leads in a different story.
Kitani Mohabbat Hai
2009
The Wallflower
The Wallflower is a manga series written by Tomoko Hayakawa. The individual chapters have been serialized in Bessatsu Friend since its premiere in 2000, and in 31 tankōbon volumes in Japan by Kodansha. The series was licensed for an English language release in North America by Del Rey Manga and in Singapore by Chuang Yi, under the name My Fair Lady. Nippon Animation adapted part of the manga series into a twenty-five episode anime series which aired on TV Tokyo and TV Aichi from October 3, 2006 through March 27, 2007. The anime adaptation has been licensed for Region 1 release by A.D. Vision, who paid $500,000. In 2008, The WallFlower became one of over 30 ADV titles whose North American rights were transferred to Funimation Entertainment.
The Wallflower
2006