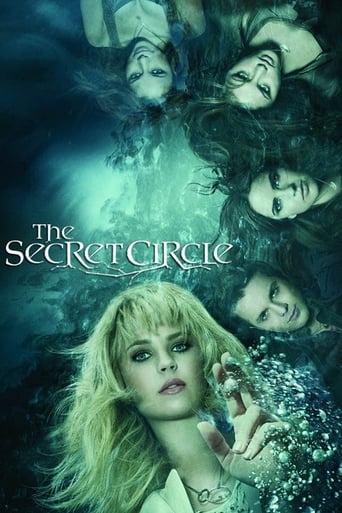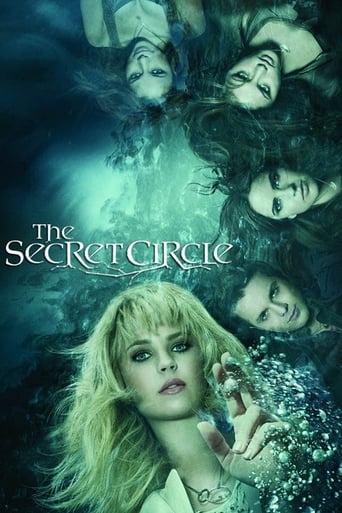 The Secret Circle
May. 10,2012 TV-14
AD: This title is currently not available on Prime Video
After her mother dies in a fire, Cassie Blake moves in with her grandmother in the small town of Chance Harbor, Washington. As she gets to know her high school classmates, strange and frightening things begin to happen. They are all descended from powerful witches, and they've been waiting for Cassie to join them and complete a new generation of the Secret Circle. What they don't yet know is that darker powers are at play and that Cassie's mother's death might not have been an accident.
Seasons & Episode
Seasons 1 : 2011
|
22 Episode
|
MORE
Related
Shadowhunters
When Clary Fray's mother has disappeared, Clary joins a band of Shadowhunters; demon killing hunters, and gets caught up in a plan to save the world.
Shadowhunters
2019
Bitten
Elena Micheals thought she left the world of supernatural behind when she left Stonehaven behind 'for good this time' she thought. Until the night she got the mysterious call from her pack leader asking her to come back. So now she is heading back, leaving her life as a normal photographer in Toronto for the moment to re-enter the world of werewolves, rules about protect the pack and a man she has spent years trying to get out of her system. Oh and did she mention she was the only living female werewolf in existence?
Bitten
2016
Beauty and the Beast
Detective Catherine Chandler is a smart, no-nonsense homicide detective. When she was a teenager, she witnessed the murder of her mother at the hands of two gunmen and herself was saved by someone – or something. Years have passed and while investigating a murder, Catherine discovers a clue that leads her to Vincent Keller, who was reportedly killed in 2002. Catherine learns that Vincent is actually still alive and that it was he who saved her many years before. For mysterious reasons that have forced him to live outside of traditional society, Vincent has been in hiding for the past 10 years to guard his secret – when he is enraged, he becomes a terrifying beast, unable to control his super-strength and heightened senses.
Beauty and the Beast
2016
Revenge
When Emily Thorne moves to the Hamptons, everyone wonders about the new girl, but she knows everything about them, including what they did to her family. Years ago, they took everything from her. Now, one by one, she's going to make them pay.
Revenge
2015
Lost Girl
The gorgeous and charismatic Bo is a supernatural being called a succubus who feeds on the energy of humans, sometimes with fatal results. Refusing to embrace her supernatural clan and its rigid hierarchy, Bo is a renegade who takes up the fight for the underdog while searching for the truth about her own mysterious origins.
Lost Girl
2015
Haven
FBI agent Audrey Parker arrives in the small town of Haven, Maine to solve a murder and soon discovers the town's many secrets—which also hold the key to unlocking the mysteries of her lost past.
Haven
2015
Hart of Dixie
New Yorker Zoe Hart has it all figured out - after graduating top of her class from medical school, she'll follow in her father's footsteps and become a cardio-thoracic surgeon. But when her dreams fall apart, Zoe decides to work at a small practice in Bluebell, Alabama.
Hart of Dixie
2015
Dracula
It's the late 19th century, and the mysterious Dracula has arrived in London, posing as an American entrepreneur who wants to bring modern science to Victorian society. He's especially interested in the new technology of electricity, which promises to brighten the night - useful for someone who avoids the sun. But he has another reason for his travels: he hopes to take revenge on those who cursed him with immortality centuries earlier. Everything seems to be going according to plan... until he becomes infatuated with a woman who appears to be a reincarnation of his dead wife.
Dracula
2014
Being Human
Three paranormal roommates, a ghost, a vampire, and a werewolf, struggle to keep their dark secrets from the world, while helping each other navigate the complexities of living double lives.
Being Human
2014
Star-Crossed
When Emery was 6 years old, an alien spacecraft crash-landed in her small town. Whether they came in peace or with more sinister intentions didn't matter: a fierce battle erupted as humans fought for control over their new rivals, an alien species called the Atrians. In the midst of the conflict, Roman, a 6-year-old Atrian boy, found his way to a shed behind Emery's house, where she temporarily protected him from harm, bringing him food, comfort - and friendship. Ten years later, the Atrians have been acclimated to life on Earth, but they are interned in a heavily-guarded camp known as the Sector to keep them separate from humans. Now, for the first time, a group of Atrian teens will enroll in a suburban human high school, with the goal of testing the feasibility of human/alien integration. Emery and Roman find each other again in a school and a society that distrusts everything about the Atrians. While the world around them rages with anger and prejudice, their bond becomes increasingly strong and increasingly dangerous.
Star-Crossed
2014