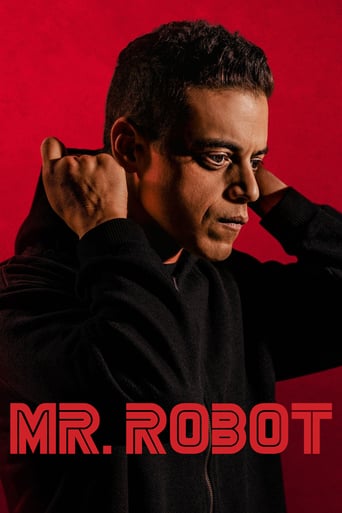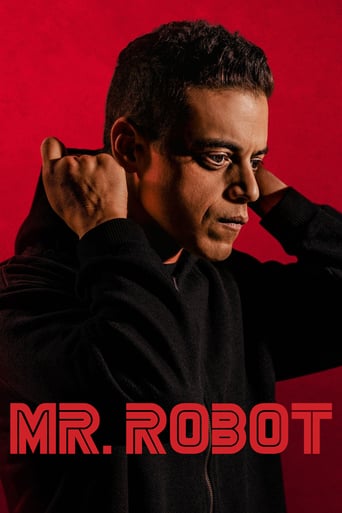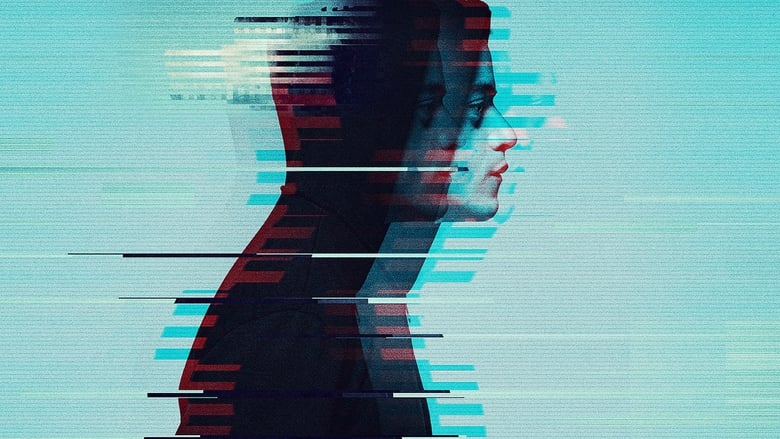 Mr. Robot
December. 22,2019 TV-MA
AD: This title is currently not available on Prime Video
A contemporary and culturally resonant drama about a young programmer, Elliot, who suffers from a debilitating anti-social disorder and decides that he can only connect to people by hacking them. He wields his skills as a weapon to protect the people that he cares about. Elliot will find himself in the intersection between a cybersecurity firm he works for and the underworld organizations that are recruiting him to bring down corporate America.
Seasons & Episode
Seasons 4 : 2019
|
13 Episode
|
MORE
Seasons 3 : 2017
|
10 Episode
|
MORE
Seasons 2 : 2016
|
12 Episode
|
MORE
Seasons 1 : 2015
|
10 Episode
|
MORE
Similar titles
Truth Be Told
Descend into the world of true-crime podcasts. New evidence compels podcaster Poppy Parnell to reopen the murder case that made her a media sensation.
Truth Be Told
2020
Gleipnir
Shuichi Kagaya is an ordinary high school kid in a boring little town. But when a beautiful classmate is caught in a warehouse fire, he discovers a mysterious power: he can transform into a furry dog with an oversized revolver and a zipper down his back. He saves the girl's life, sharing his secret with her. But she's searching for the sister who killed her family, and she doesn't care how degrading it gets: she will use Shuichi to accomplish her mission…
Gleipnir
2020
ID: INVADED
Sakaido is a genius detective who can track down any criminal. But when his daughter is murdered, revenge lands him on the other side of the law. Now in prison, he helps the police solve mysteries using a system that invades a person's identity. Little by little, a trail of blood forms, and it all leads back to his daughter's murderer.
ID: INVADED
2020
Tell Me a Story
The world's most beloved fairy tales reimagined as a dark and twisted psychological thriller.
Tell Me a Story
2020
Servant
A Philadelphia couple are in mourning after an unspeakable tragedy creates a rift in their marriage and opens the door for a mysterious force to enter their home.
Servant
2020
Yu-Gi-Oh! VRAINS
Den City is a city with advanced network systems in which a VR space called LINK VRAINS was created by SOL Technologies. The Knights of Hanoi, a group that hacks through dueling, as well as SOL Technologies are seeking a mysterious AI program. Yusaku Fujiki, also known as Playmaker, is a first year high school student who manages to capture this AI program while trying to find out the truth about an incident in the past.
Yu-Gi-Oh! VRAINS
2019
Scorpion
Based on a true story, Scorpion is a high-octane drama about eccentric genius Walter O'Brien and his team of brilliant misfits who comprise the last line of defense against complex, high-tech threats of the modern age. As Homeland Security's new think tank, O'Brien's "Scorpion" team includes Toby Curtis, an expert behaviorist who can read anyone; Happy Quinn, a mechanical prodigy; and Sylvester Dodd, a statistics guru.
Scorpion
2018
Nightflyers
In the year 2093, a team of scientists aboard the Nightflyer, the most advanced ship ever built, embarks on a journey to find other life forms. Their mission takes them to the edge of the solar system, and to the edge of insanity, as they realize true horror isn't waiting for them in outer space—it's already on their ship.
Nightflyers
2018
Bloodline
A dramatic thriller that explores the demons lurking beneath the surface of a contemporary American family. The Rayburns are hard-working pillars of their Florida Keys community. But when the black sheep son comes home for the 45th anniversary of his parents' hotel, he threatens to expose the Rayburns' dark secrets and shameful past, pushing his siblings to the limits of family loyalty.
Bloodline
2017
Liar
A teacher and a surgeon are rocked by scandalous accusations after they enjoy a seemingly innocent date.
Liar
2017