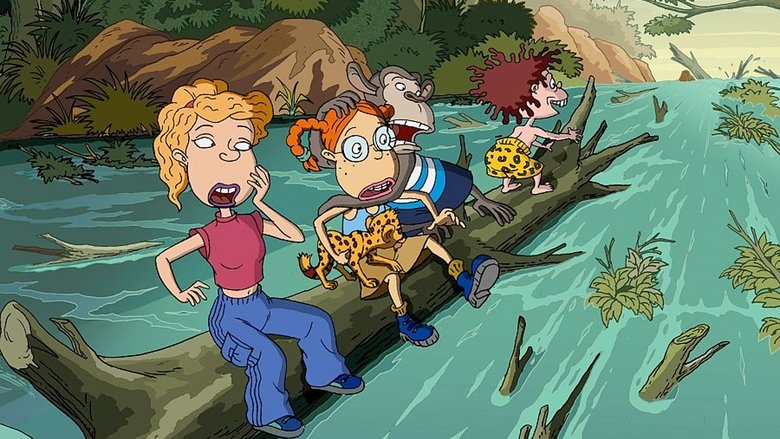 The Wild Thornberrys
September. 01,1998 TV-Y7
The Wild Thornberrys is an American animated television series that aired on Nickelodeon. It was rerun in the United States on Nickelodeon and occasionally Nicktoons until 2007. The show returned to The '90s Are All That for one night, and aired on March 21, 2013. The show aired on Nicktoonsters in the United Kingdom. The series is currently being released on DVD.
Seasons & Episode
Seasons 5 : 2003
|
8 Episode
|
MORE
Seasons 4 : 2001
|
6 Episode
|
MORE
Seasons 3 : 2000
|
20 Episode
|
MORE
Seasons 2 : 1999
|
37 Episode
|
MORE
Seasons 1 : 1998
|
20 Episode
|
MORE
Similar titles
Littlest Pet Shop
When Blythe Baxter moved into the city with her father, she never expected to move into the apartment above the Littlest Pet Shop. But an even bigger surprise awaited her. Blythe can talk to pets... and they can talk back!
Littlest Pet Shop
2012
BeastMaster
BeastMaster is a Canadian television series that aired from 1999 to 2002. It was loosely based on a 1982 MGM film The Beastmaster. The series aired for three complete seasons. It is produced by Coote/Hayes Productions. The series was nominated for the Open Craft Award in the category of cinematography by the Australian Film Institute in 2000, and for the Saturn Award for Best Syndicated/Cable Television Series by the Academy of Science Fiction, Fantasy, and Horror Films, USA, in 2001. BeastMaster is currently running in syndication on Sci-Fi Channel in the USA, but not in any prime-time slots.
BeastMaster
1999