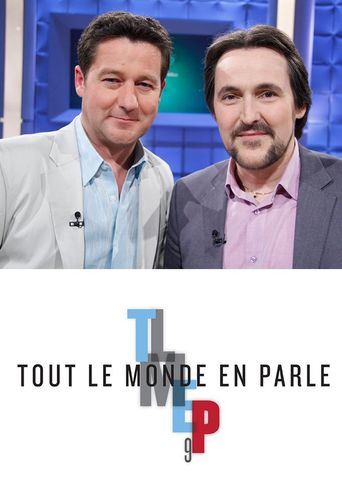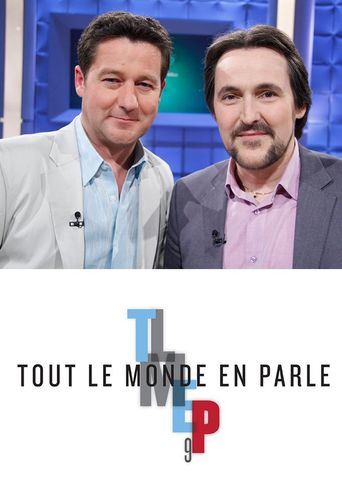 Tout le monde en parle
October. 13,2019
AD: This title is currently not available on Prime Video
Guy A. Lepage hosts the people that everyone is talking about! Recorded in front of a live audience, this weekly talk show brings together six to eight personalities from different milieus—sports, politics, stage productions and more. What do they have in common? They are the subject of everyone's conversations and/or are important figures in recent events. Participants are invited to speak freely, voicing their opinions on headline news or on a subject that is near and dear to them.
Similar titles
Designated Survivor
Tom Kirkman, a low-level cabinet member is suddenly appointed President of the United States after a catastrophic attack during the State of the Union kills everyone above him in the Presidential line of succession.
Designated Survivor
2019
The Late Late Show with James Corden
Once Craig Ferguson retires, James Corden will be taking over The Late Late Show. The show is a late night talk show that interviews celebrities and has its own bits. And of course, it's all hosted by James Corden.
The Late Late Show with James Corden
2019
VICE News Tonight
VICE News' half-hour nightly newscast. We now interrupt your regularly scheduled worldview.
VICE News Tonight
2019
Secret City
Beneath the placid facade of Canberra, amidst rising tension between China and America, senior political journalist Harriet Dunkley uncovers a secret city of interlocked conspiracies, putting innocent lives in danger including her own.
Secret City
2019
The Rising of The Shield Hero
Iwatani Naofumi was summoned into a parallel world along with 3 other people to become the world's Heroes. Each of the heroes respectively equipped with their own legendary equipment when summoned, Naofumi received the Legendary Shield as his weapon. Due to Naofumi's lack of charisma and experience he's labeled as the weakest, only to end up betrayed, falsely accused, and robbed by on the third day of adventure. Shunned by everyone from the king to peasants, Naofumi's thoughts were filled with nothing but vengeance and hatred. Thus, his destiny in a parallel World begins...
The Rising of The Shield Hero
2019
The Circus
Come one, come all to The Circus. This real-time documentary series pulls back the curtain on the current political stories, revealing the intense, inspiring and infuriating stories behind the headlines. Key characters and events are presented in real time, as they are happening.
The Circus
2019
The Tonight Show Starring Jimmy Fallon
After Jay Leno's second retirement from the program, Jimmy Fallon stepped in as his permanent replacement. After 42 years in Los Angeles the program was brought back to New York.
The Tonight Show Starring Jimmy Fallon
2019
StarTalk with Neil deGrasse Tyson
Host Neil deGrasse Tyson brings together celebrities, scientists and comedians to explore a variety of cosmic topics and collide pop culture with science in a way that late-night television has never seen before. Weekly topics range from popular science fiction, space travel, extraterrestrial life, the Big Bang, to the future of Earth and the environment. Tyson is an astrophysicist with a gifted ability to connect with everyone, inspiring us all to to "keep looking up."
StarTalk with Neil deGrasse Tyson
2019
Close Up with The Hollywood Reporter
Some of this year's most talked about talent open up about the challenges and triumphs of creating critically acclaimed series and performances.
Close Up with The Hollywood Reporter
2019
Madam Secretary
Former CIA agent Elizabeth Faulkner McCord is suddenly thrust into the position of US Secretary of State where she must quickly learn to drive international diplomacy, wrangle office politics and balance a complex family life.
Madam Secretary
2019