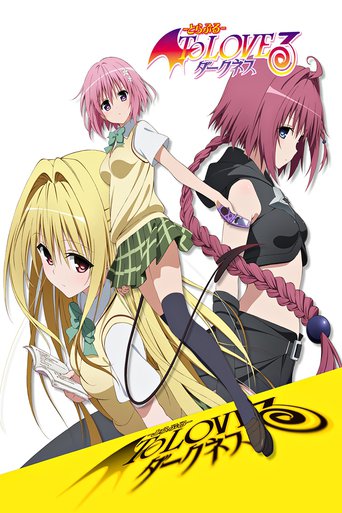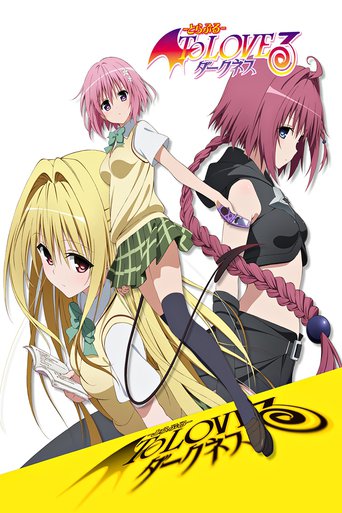 To Love-Ru
April. 03,2008
This title is currently not available on Prime Video
To Love-Ru is a Japanese manga series written by Saki Hasemi, and illustrated by Kentaro Yabuki, creator of Black Cat. The manga was serialized in Shueisha's manga magazine Weekly Shōnen Jump between April 24, 2006 and August 31, 2009; 18 tankōbon volumes have been published in Japan. A drama CD was released in February 2008 with an original story. A 26-episode anime series adaptation by Xebec aired in Japan between April and September 2008. Six original video animation episodes were produced by Xebec between April 2009 and April 2010. A 12-episode second season by Xebec titled Motto To-Love Ru aired between October and December 2010. A video game was released on the Nintendo DS in August 2008, and another game for the PlayStation Portable was released in October 2008. A continuation of the manga called To Love-Ru Darkness began serialization in Shueisha's Jump Square magazine on October 4, 2010. An anime TV series adaptation for To-Love Ru Darkness produced by Xebec began airing in October 2012. The title, とらぶる, is the English gairaigo "trouble" and "rabu" is the English loan word "love". The title is a pun on the words "love trouble", which describes the harem aspect of the series.
Similar titles
Black Clover
Asta and Yuno are two orphans who want the same thing: to become the Wizard King. Locked in a friendly rivalry, they work hard towards their goal. While Yuno excels at magic, Asta has a problem uncommon in this world: he has no powers! But, on the day they receive their grimoires, they surprise everyone. To reach their goal, they'll each find their own path to greatness—with or without magic.
Black Clover
2017
My Hero Academia
People are not born equal, a realization that 4-year-old Midoriya Izuku faced when bullied by his classmates who had unique special powers. Izuku was one of the rare cases where he was born with absolutely no unique powers. This did not stop Izuku from pursuing his dream, a dream of becoming a great hero like the legendary All-Might. To become the great hero he hopelessly wants to become, he now will join the ranks of one of the highest rated "Hero Academies" in the country: UA. With the help of his idol All-Might, will he be able to claim the ranks and become a true hero?
My Hero Academia
2016
Food Wars!: Shokugeki no Soma
Yukihira Souma's dream is to become a full-time chef in his father's restaurant and surpass his father's culinary skill. But just as Yukihira graduates from middle schools his father, Yukihira Jouichirou, closes down the restaurant to cook in Europe. Although downtrodden, Souma's fighting spirit is rekindled by a challenge from Jouichirou which is to survive in an elite culinary school where only 10% of the students graduate. Can Souma survive?
Food Wars!: Shokugeki no Soma
2015
The Magicians
Brakebills University is a secret institution specializing in magic. There, amidst an unorthodox education of spellcasting, a group of twenty-something friends soon discover that a magical fantasy world they read about as children is all too real— and poses grave danger to humanity.
The Magicians
2015
Assassination Classroom
The students of class 3-E have a mission: kill their teacher before graduation. He has already destroyed the moon, and has promised to destroy the Earth if he can not be killed within a year. But how can this class of misfits kill a tentacled monster, capable of reaching Mach 20 speed, who may be the best teacher any of them have ever had?
Assassination Classroom
2015
The Seven Deadly Sins
The "Seven Deadly Sins," a group of evil knights who conspired to overthrow the kingdom of Britannia, were said to have been eradicated by the Holy Knights, although some claim that they still live. Ten years later, the Holy Knights have staged a Coup d'état and assassinated the king, becoming the new, tyrannical rulers of the kingdom. Elizabeth, the king's only daughter, sets out on a journey to find the "Seven Deadly Sins," and to enlist their help in taking back the kingdom.
The Seven Deadly Sins
2014
World Trigger
A gate to another dimension has burst open, and from it emerge gigantic invincible creatures that threaten all of humanity. Earth's only defense is a mysterious group of warriors who have co-opted the alien technology in order to fight back!
World Trigger
2014
Haikyu!!
Shōyō Hinata began playing volleyball after seeing the "small giants" who played the sport when he was in elementary school. He suffers a crushing defeat in his first and last tournament in middle school at the hands of his rival Tobio Kageyama. So, Hinata joins Kurasuno High School's volleyball team, vowing revenge against Kageyama. However, Kageyama is also on Kurasuno's team. The former rivals form a legendary combo with Hinata's mobility and Kageyama's precision ball-handling. Together, they take on the local tournaments and vow to meet Kurasuno's fated rival school in the nationals.
Haikyu!!
2014
High School DxD
The story follows Issei Hyōdō, a dim-witted, lecherous second-year high school student who is killed by a girl on his first date ever. Issei is reincarnated as a devil, and from that day forward, he serves as an underling of Riasu, a high-level devil who is also the prettiest girl on Issei's campus.
High School DxD
2012
Is This a Zombie?
Some guys have no luck; he's got no pulse. That's life for poor unfortunate, undead Ayumu. First, he was murdered by a serial killer. Total bummer. Then he was resurrected as a zombie by a cute little Necromancer. That seemed pretty cool until she moved into his house, refused to speak, and forced his rotting carcass to do all the cooking. After that, a magical girl in a pretty pink dress used her matching chainsaw to chop his corpse in half. Luckily, the Necromancer's powers of resurrection trumped those of the chainsaw chick, so instead of dying (again), Ayumu became the world's first magical girl zombie. There's also a voluptuous vampire ninja who thinks zombie boy's a pervert – and a hideous crayfish demon who wants to devour him. Confused? All you gotta know is this: zombies, frilly dresses, demons, and moe chainsaws. Pink. It's the new dead.
Is This a Zombie?
2011