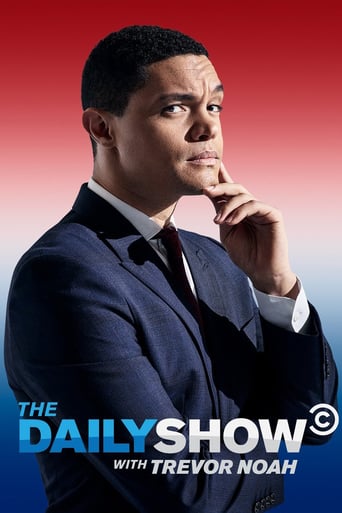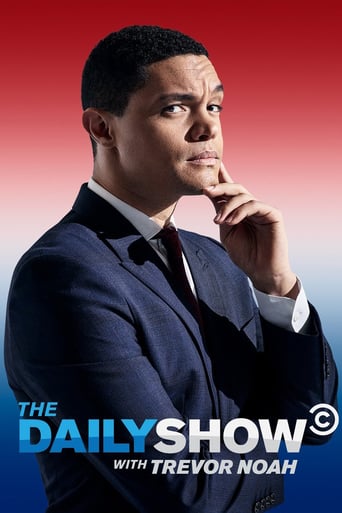 The Daily Show with Trevor Noah
February. 12,2020 TV-14
AD: This title is currently not available on Prime Video
Trevor Noah and The World's Fakest News Team tackle the biggest stories in news, politics and pop culture.
Related
Full Frontal with Samantha Bee
Samantha Bee breaks up late-night's all-male sausage fest with her nuanced view of political and cultural issues, her sharp interview skills, her repartee with world leaders and, of course, her 10-pound lady balls.
Full Frontal with Samantha Bee
2020
Real Time with Bill Maher
Each week Bill Maher surrounds himself with a panel of guests which include politicians, actors, comedians, musicians and the like to discuss what's going on in the world.
Real Time with Bill Maher
2020
The Late Show with Stephen Colbert
Improv actor and comic Stephen Colbert leaves his "The Colbert Report" character behind as he makes his long-awaited return to television. As the host of The Late Show franchise redux -- taped at the historic Ed Sullivan Theatre at New York -- Colbert talks to actors, athletes, politicians, comics, artists and musicians as himself for the first time. Loyal fans, however, will also be treated to consistency as Colbert remains backed by many members of his writing and digital team from his former venture. Julliard-trained Jon Batiste serves as the bandleader.
The Late Show with Stephen Colbert
2020
Jimmy Kimmel Live!
Jimmy Kimmel Live! is an American late-night talk show, created and hosted by Jimmy Kimmel and broadcast on ABC.
Jimmy Kimmel Live!
2019
Robot Chicken
A series of pop-culture parodies using stop-motion animation of toys, action figures and dolls. The title character was an ordinary chicken until he was run down by a car and subsequently brought back to life in cyborg form by mad scientist Fritz Huhnmorder, who tortures Robot Chicken by forcing him to watch a random selection of TV shows, the sketches that make up the body of each episode.
Robot Chicken
2019
It's Always Sunny in Philadelphia
Four egocentric friends who run a neighborhood Irish pub in Philadelphia try to find their way through the adult world of work and relationships. Unfortunately, their warped views and precarious judgments often lead them to trouble, creating a myriad of uncomfortable situations that usually only get worse before they get better.
It's Always Sunny in Philadelphia
2019
Last Week Tonight with John Oliver
A half-hour satirical look at the week in news, politics and current events.
Last Week Tonight with John Oliver
2019
Arrested Development
The story of a wealthy family that lost everything, and the one son who had no choice but to keep them all together.
Arrested Development
2019
Conan
A late night television talk show hosted by Conan O'Brien.
Conan
2019
The Nightly Show with Larry Wilmore
The Nightly Show provides viewers with Larry Wilmore's distinct point of view and comedic take on current events and pop culture. Hosted by Wilmore, the series features a diverse panel of voices, providing a perspective largely missing in the late night television landscape.
The Nightly Show with Larry Wilmore
2016