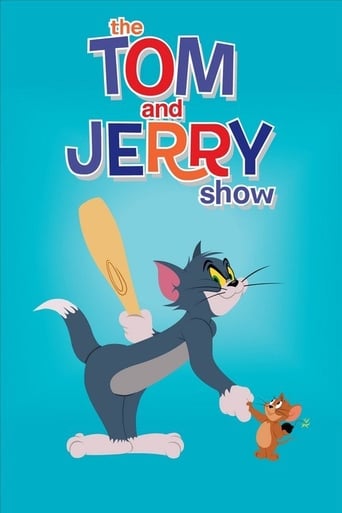 The Tom and Jerry Show
April. 09,2014 TV-PG
The iconic cat and mouse rivals are back in The Tom and Jerry Show, a fresh take on the classic series. Preserving the look, characters and sensibility of the original, the all-new series shines a brightly colored, high-definition lens on the madcap slapstick and never-ending battle that has made Tom and Jerry two of the most beloved characters of all time.
Seasons & Episode
Seasons 4 : 2019
|
1 Episode
|
MORE
Seasons 3 : 2017
|
4 Episode
|
MORE
Seasons 2 : 2016
|
26 Episode
|
MORE
Seasons 1 : 2014
|
52 Episode
|
MORE
You May Also Like
Sanjay and Craig
Sanjay and Craig is an American animated television series produced by Nickelodeon. The show is about a 12-year-old boy named Sanjay Patel who owns a talking pet snake named Craig.
Sanjay and Craig
2013
Blaze and the Monster Machines
AJ is an 8-year-old techie who drives monster-truck Blaze, the top racer in Axle City. The two go on adventures that have them taking on problems involving science and math. Many predicaments they face are caused by Blaze's rival, Crusher, a tractor-trailer that will do anything to beat other vehicles to the finish line. The animated series is billed as the first TV show for preschoolers to comprehensively cover areas of science, technology, engineering and math. Each episode introduces different STEM concepts, including buoyancy and trajectory.
Blaze and the Monster Machines
2014