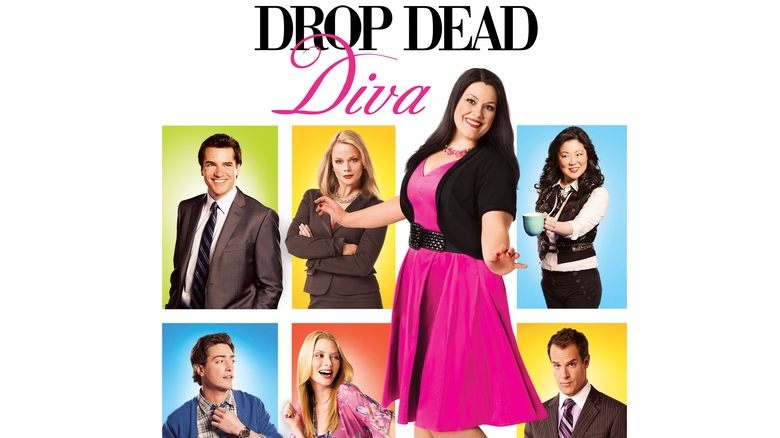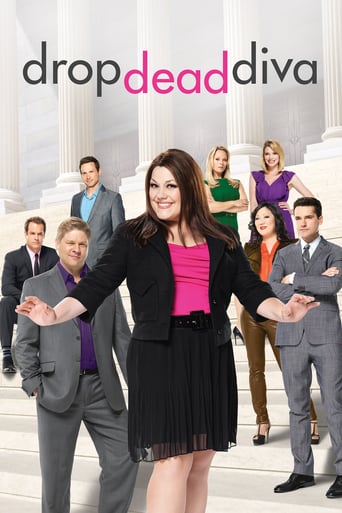 Drop Dead Diva
July. 12,2009 TV-PG
A shallow model suddenly dies in an accident only to find her soul resurfacing in the body of a brilliant, plus-sized attorney.
Seasons & Episode
Seasons 6 : 2014
|
13 Episode
|
MORE
Seasons 5 : 2013
|
13 Episode
|
MORE
Seasons 4 : 2012
|
13 Episode
|
MORE
Seasons 3 : 2011
|
13 Episode
|
MORE
Seasons 2 : 2010
|
13 Episode
|
MORE
Seasons 1 : 2009
|
13 Episode
|
MORE
Similar titles
L.A. Law
L.A. Law is an American television legal drama series that ran for eight seasons on NBC from September 15, 1986, to May 19, 1994. Created by Steven Bochco and Terry Louise Fisher, it contained many of Bochco's trademark features including a large number of parallel storylines, social drama and off-the-wall humor. It reflected the social and cultural ideologies of the 1980s and early 1990s, and many of the cases featured on the show dealt with hot-topic issues such as abortion, racism, gay rights, homophobia, sexual harassment, AIDS, and domestic violence. The series often also reflected social tensions between the wealthy senior lawyer protagonists and their less well-paid junior staff. The show was popular with audiences and critics, and won 15 Emmy Awards throughout its run, four of which were for Outstanding Drama Series.
L.A. Law
1986
The Practice
A provocative legal drama focused on young associates at a bare-bones Boston firm and their scrappy boss, Bobby Donnell. The show's forte is its storylines about "people who walk a moral tightrope."
The Practice
1997
Prime Video
The Good Fight
Picking up one year after the events of the final broadcast episode of "The Good Wife", an enormous financial scam has destroyed the reputation of a young lawyer, Maia Rindell, while simultaneously wiping out her mentor and godmother Diane Lockhart's savings. Forced out of her law firm, now called "Lockhart, Deckler, Gussman, Lee, Lyman, Gilbert, Lurie, Kagan, Tannebaum & Associates", they join Lucca Quinn at one of Chicago's preeminent law firms.
The Good Fight
2017
Angel Beats!
Angel Beats takes place in the afterlife and focuses on Otonashi, a boy who lost his memories of his life after dying. He is enrolled into the afterlife school and meets a girl named Yuri who invites him to join the Afterlife Battlefront — an organization she leads which fights against God. The Battlefront fight against the student council president Angel, a girl with supernatural powers.
Angel Beats!
2010
Boston Legal
Alan Shore and Denny Crane lead a brigade of high-priced civil litigators in an upscale Boston law firm in a series focusing on the professional and personal lives of brilliant but often emotionally challenged attorneys. A spin-off of long-running series The Practice.
Boston Legal
2004
Suits
While running from a drug deal gone bad, Mike Ross, a brilliant young college-dropout, slips into a job interview with one of New York City's best legal closers, Harvey Specter. Tired of cookie-cutter law school grads, Harvey takes a gamble by hiring Mike on the spot after he recognizes his raw talent and photographic memory.
Suits
2011
The Grinder
Television lawyer Dean Sanderson moves back to his small home town after his hit series, "The Grinder," is canceled thinking his time on TV qualifies him to run his family's law firm.
The Grinder
2015
Prime Video
Franklin & Bash
When they're not hanging out at their favorite hot dog stand pontificating on what they'd go through to enjoy a night with their favorite female celebrities, Jared Franklin and Peter Bash are chasing down their latest clients...sometimes literally. With business cards in hand, they're ready to nab a client within seconds after a car accident, arrest for solicitation or any other incident where their legal services may be needed. Once in the courtroom, they show their flair for the dramatic and the shocking.
Franklin & Bash
2011
Ally McBeal
Ally McBeal is a young lawyer working at the Boston law firm Cage and Fish. Ally's lives and loves are eccentric, humorous, dramatic with an incredibly overactive imagination that's working overtime!
Ally McBeal
1997
Murder One
Theodore 'Teddy' Hoffman is a highly-regarded defense attorney in a prestigious Los Angeles law firm. Having successfully defended the wealthy but suspicious Richard Cross in a much-publicised murder trial, he is now involved in the defense of Neil Avedon, a famous young actor who has been suffering from severe drug and alcohol problems - and has been charged with the murder for which Cross was acquitted.
Murder One
1995